Time-tested Ball Burnishing Machine Manufacturer from China
Stable and Steady Motor Cast and wound with the Best of Quality
Highly Resistant to Scratches, Tears, and Shock
Ensures Fast Draining with a Drain Assembly that is Easy to Open and Close
Media Discharge Door to Simply Add and Remove Media

Inovatec Machinery Your Best Metal Burnishing Machine Manufacturer in China
The ball burning machine, manufactured by Inovatec Machinery, is suitable for all types of mass finishing. We use it with tumbling media to enhance its power. In any case, ball burnishing machines are generally heavy-duty to make up for the massive loads. The best part? This is a completely vibratory machine, which means you will not lose any steel after the 10-20 minute process. All you'll end up with is a glossy, neat finish.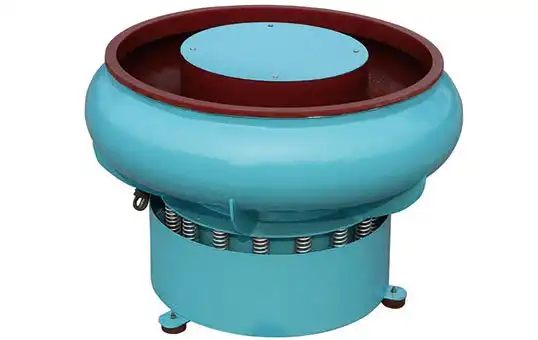 Unlike VBS(A), this model has straight walls. Despite their similarities, do not confuse this with a tumbling machine. This is for an entirely different purpose. The VB(A) ball burnishing machine is suitable for burnishing steel and zirconia balls.
This device has the design of a looping tunnel and is paired with a separation unit. The curved walls allow you to burnish and polish relatively small/medium pieces of metal— all without them sticking to the walls.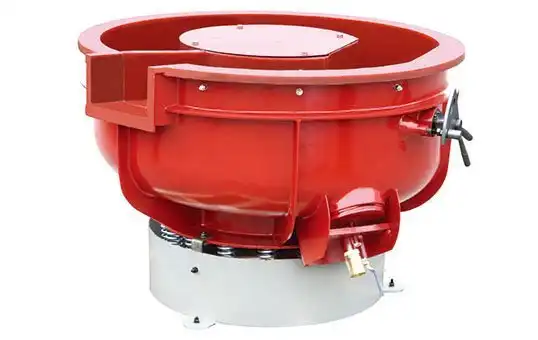 This model has straight walls and is automatically separated. It's super handy when it comes to deburring and finishing up loose pieces. To add, it's perfect for rust removal, sharp cutting, and descaling plastic and other materials.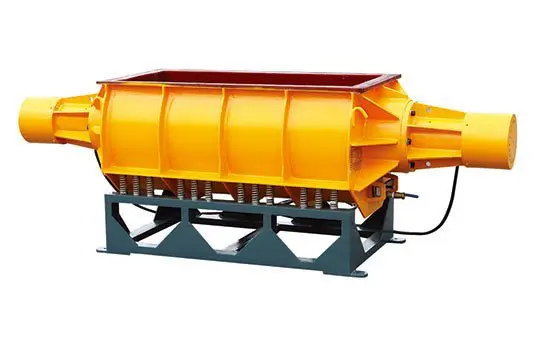 These machines share a lot of similarities with the TVB(B) model. The tub ball burnishing machine is suitable for deburring as well as finishing and polishing. They are also able to support heavy pieces, much like the TVB(B). However, this model allows some more flexibility on engine housings, headers coated with ceramic, and exhaust pipes.
Tumbling Media
Inovatec machinery manufactures various types of tumbling media. It includes plastic media, ceramic media, stainless steel media, high density media, and organic media. High quality media is guaranteed with the help of strict manufacturing guidelines. So, a high quality finish can be achieved in a short processing time.

Inovatec Machinery: Ball Burnishing Machine with Highest Admiration for Quality and Reliability
You can adjust the motor according to your needs from 900 till1500 rpm
Vibratory finishing machine types also reinforce pre-plate finishing, and radiusing.
Provide a free sample regarding processing and solutions before sales
Lifetime warranty for technology and spare pieces
Frequently Asked Question
What is the MOQ of Vibratory Ball Burnishing Machine?
The Least order quantity is 1 pcs.
How do you make the packaging?
We make wooden box to protect the ball burnishing machine during the sea shipment.
Where is your nearest port?
Our nearest port is Shanghai Ningbo and Yiwu. We can ship to other locations that you prefer.
Do you offer free sample processing?
Yes, we offer free sample processing. You can send your parts to us and we do free parts testing for you. After the ball burnishing process, we will take the photo and video for the whole process. And then send the parts back to you for checking.
How we can check the ball burnishing machine quality?
You can come to our workshop to check the machine performance in person. You can also ask someone to check it for you. We will cooperate and make the machine running.

Ball Burnishing Machines Introduction
Burnishing machines usually use stainless steel media.
However, many operators also use zirconia balls, carbon steel pieces, and other materials as burnishing media.
The ball burnishing machines do not remove any metal upon contact. It is simply vibratory and non-abrasive. As a result, you will get a smooth and polished media with minimal to no impact.
The compound used for ball burnishing is an actively acidic chemical.
It is regularly fed to the burnishing bowl at a steady pace.
Inovatec ball burnishing machines are very cost-effective and provide high-quality results in a very short amount of time.
A metal burnishing machine is further categorized into the following types..
Inovatec Machinery carries machines in all sizes, from big to small.
Also, the machines can be used to burnish big parts and small parts. Inovatec Machinery has equipment that will suit all of your needs.
The machine can be applied to many different parts, such as dies casting parts, Zamak die casting parts, and metal stamping parts.
While the process is in order, stainless steel exerts great strength onto a media's surface.
Similar to other mass finishing equipment, burnishing machines come with optional designs and settings. For example, separation handles, dosing pumps, sound covering, and even pneumatic separation gates.
Inovatec Machinery has been manufacturing and designing mass finishing equipment for the past two decades.
To add, you can send them your parts for a free trial. All you need to do is contact them and get a quick quote!
Ball Burnishing Machine FAQ Guide
1. What is the architecture of a Ball Burnishing Machine?
A media or object is put inside a ball burnishing machine. The machine then goes around this object.
It churns this object around and smoothens its rough surface to instead create a reflective one.
Every workpiece goes through a specialized process. This takes into account the weight, polish, and compounds of the media.
Together, these factors are used to produce a specific shine, texture, brightness, and colour. You will have a final product that you want to see.
2. What are the components of a ball burnishing machine?
A ball burnishing machine has three main components:
The Machine
This includes a tub, a chamber, and other parts to create a ball burnishing machine.
For an analogy, picture a car and all the products that go into creating it.
The Compound
The compound is a liquid that is fed into the machine.
This liquid removes any corrosion or irritation that might happen on the surface of the media.
Picture putting motor oil into an engine and how it smooths out the parts.
The Media or Ball
The media or the ball is a product or substance that we put into the machine.
Since the workpiece is being turned around and around so often, they hit hard against each other.
Lastly, this creates a beautiful final product.
3. What are the most accepted types of ball burnishing media?
Ball burnishing machines are always consistent in their work. They produce shiny, highly-reflective surfaces.
The machines generally use steel media or any other products with high bulk density.
The reason being that these products achieve the cheapest result in very high-quality.
Burnishing machines come in many shapes and sizes. This is on purpose to avoid as much lodged material as possible.
To add, these machines are very smooth in texture, unlike others that are abrasive.
As a result, this smoothness reduces the significant impact on the workpiece.
4. How does a ball burnishing machine work?
This is how a ball burnishing machine works:
First, you put the media into the machine.
The machine fills with rough and high-density media so that one ends up with the desired result.
There are springs built on the motors. Once the machine is running, the bowl on top of these springs starts to rotate.
As a result, the media rolls around in the machine and starts to grind.
When it's done, the machine opens. This is when you can take the pieces out.
However, the leftover media goes back into the machine. The burnished product is taken out and spun-dried.
5. What are the benefits of using a ball burnishing machine?
There are many benefits to using a ball burnishing machine!
The most important ones though are as follows:
Corrosion Resistance
A ball burnishing machine helps remove rough substances and scratches from a media. The process, in turn, eliminates the product from getting rust and other types of metal corrosion. Altogether, burnishing gives a product a longer and healthier life.
Case Hardening
Burnishing machines cut down a media's surface so that they have a harder surface.
Burnished pieces are 50%-100% harder than the original piece.
As a result, the final piece is not brittle or cracked after the burnishing process.
Polished Finish
A burnished piece is both stronger and more polished.
Burnishing machines do a great job at this. They remove any minor defects to a surface smoothness of 1μm or less.
6. Are there different types of ball burnishing machines?
No, these are the only types of burnishing machines.
7. What is the difference between a Roller Burnishing and a Ball Burnishing Machine?
Yes, there are many differences between the two.
Firstly, they are classified by the tools they use to do the burnishing process.
Ball burnishing machines are equipped with one or more spherical balls.
These get their support from the hydraulic pressure of a liquid.
This ball rotates over the media, paired with the constant flow of liquid or chemical.
As the ball moves and moves over the media, it smooths out its surface.
On the other hand, roller machines come with a roller. This roller removes physical defects and roughness from the surface of the media.
The roller is of a cylinder shape, which is paired with a hardened sphere.
This tool pushes onto the surface of the media as it moves.
The rolling happens at a steady pace to produce a consistent surface.
8. Which materials can we insert in a ball burnishing machine?
Ball burnishing machines may use many different types of materials in different areas of work.
However, stainless steel material is largely used.
Next comes aluminum, brass, titanium alloys, polymers, nickel-chrome, and then copper.
9. What industries can take advantage of a ball burnishing machine?
Burnishing machines are used widely all over the world.
Almost every industry uses these machines!
So, you may use these machines to enhance your line of work.
However, the most popular industries that use this are the die casting and metal stamping industries. Next, we have the tool and die, foundries, aluminum casting industry, etc.
10. Can you achieve better results than other mass finishing machines by using a Ball Burnishing Machine?
No, it is not.
Ball burnishing machines achieve the same result, but with a different process.
And this purpose remains the same in every other industry.
11. Will there be any negative effects of using a Ball Burnishing Machine on a product?
Typically, there are none.
But if a burnishing machine were to run uncontrolled, it could have some downsides.
Let's say an operator does not reduce the burnishing speed. Let's say he leaves it on longer than he/she should. This would result in an undesirable product.
12. Does burnishing speed affect workpieces?
This depends on the result you want to see. Do you want a very smooth final piece? Perhaps you want a huge imperfection removed. The speed of the machine makes all the difference.
When the speed of the machine increases, the smoother the product will be.
However, this does not apply to every kind of media,
Instead, a piece may turn out to be smoother with a decreased speed.
13. Does the ball burnishing machine use lubrication? If yes, of what type?
Yes, a ball burnishing machine always uses a lubricant.
The lubricant is often referred to as a "Compound".
They are continuously fed into the machine while it's running.
Adding a compound gets the job done quickly and very well. It reduces abrasions and other rough impacts on the surface.