The Best Quality Manufacturer of Polishing Media from China
We manufacture polishing media that produces great polishing with a minimal attrition rate
Our porcelain media is available in cylinder and sphere shapes
We manufacture polishing media that's suitable for brass, copper, and aluminium
Our polishing media is ideal for cleaning and degreasing surfaces of parts

Inovatec Machinery The Best Manufacturer for Polishing Media in China
Polishing media is categorized as a non-abrasive media used for tumbling. It acts in brightening surfaces of parts without removing any material from parts. It has a low attrition and cutting rate. The longer parts are tumbled, the brighter surface results parts will achieve.
The ball-shaped polishing media improves the brightness of part surfaces due to their great flow of action.
This is a standard size tumbling media used for finishing parts.
This type of media is suitable for polishing small areas.
Triangle-shaped polishing media is ideal for polishing jewelry and eyewear frames.
These types of polishing media are suitable for cleaning parts such as watch accessories off high value.
The tri-star angled-cut polishing media is big in size. It's most suitable for fast polishing and producing rougher part surfaces.
Ellipse-shaped media is designed to reach tighter areas of parts that other types of media can't reach. They produce precision finishing results.
Organic polishing media such as corncob, walnut shells, and wood, is suitable for dry tumbling processes.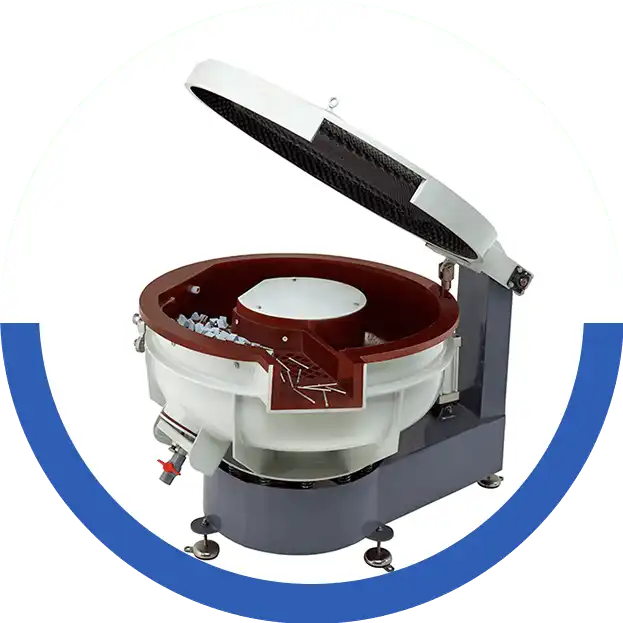 Mass Finishing Machine
As a reputable manufacturing company in the industry, we ensure that our machine designs and machine performances are constantly improved. We only use high quality materials to manufacture our tumbling media, to ensure that we deliver consistent finishing results every time.

Inovatec Machinery – The Leading Manufacturer and Supplier of Polishing Media in China
Our precision media sizes are suitable for intricate results
We manufacture polishing media that's suitable for small parts with tighter areas
We offer a wide selection of shapes and sizes for polishing media
Our polishing media can be used for vibratory finishing and finishes with high energy
Frequently Asked Question
Is there a MOQ for polishing media?
Yes. We have a minimum order quantity of 500kg for different types and sizes.
How is your polishing media packaged?
We package polishing media according to bags. Each bag has 50lbs or 25kgs. If there are 40 bags, we divide it into one tray. This is done for easy transportation of polishing media.
What payment options do you offer?
Firstly, we require a 30% of your total before we can begin with the production. Shipment is made after the 70% balance has been paid. For our regular clients with bigger orders, we offer a LC at sight.
How long will my order take to be complete?
We advise to check with us whether we have stock of your requirements. Depending on the production schedule, the process can take between 15 and 20 days to be complete. However, if you require smaller media, then the production process usually takes longer due to the preparation.
Where can I find your closest port?
Our closest port is in Shanghai. We also have two other ports located in Yiwu and Ningbo. If you require shipping to a different location, we can offer you that option.

Polishing Media Introduction
Polishing media can be used for a variety of reasons.
Vibratory media is generally used in machines such as centrifugal barrel finishing machine, rotary barrel tumbler machine, and vibratory finishing machines.
They are available in porcelain, steel, zirconia, walnut shells, corncob and many more.
Porcelain media is suitable for producing high-end part surfaces. It's ideal for cleaning and polishing brass parts.
Steel media works well with die-cast parts, pressed parts, polishing, burnishing, and forged parts. Steel media is also available in different shapes and sizes including pins, balls, cones, and many more.
Zirconia media is designed in a bead-shape. It has a high durability and offers a high flow action. Zirconia is resistant to rust, making it ideal for acidic corrosion processes.
Walnut shells and corncob are dry media. They are suitable for dry tumbling processes. It's often mixed with a polishing paste that allows parts and media to experience friction during tumbling. This results in polished and finished part surfaces.
As a polishing media manufacturer, we employ the ISO9001 system. This system allows us to manage production while producing quality media. We have a strict quality control system that our company uses to ensure we continually produce high quality media for the best finishes.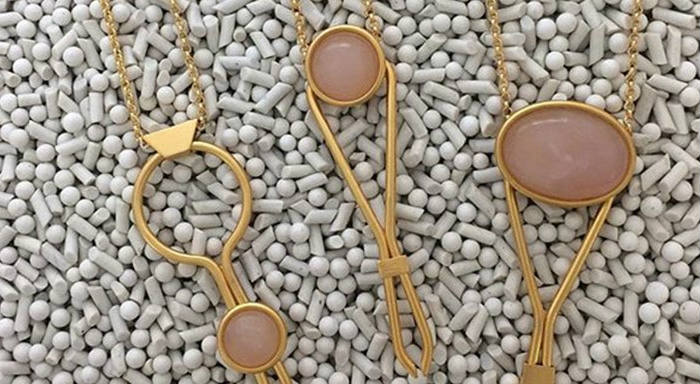 In the past 20 years of being in the manufacturing industry, we have shipped media to over 50 countries. We are proud to say that Inovatec is the leading manufacturer and supplier of polishing media worldwide.
Send us your parts, and we will send you a free sample quotation today.
Polishing Media FAQ Guide
1.  How is polishing media understood?
Polishing media is defined as an agent that enhances surfaces of parts while removing unwanted build up.
Further, polishing tumbling media is categorized as hardened work pieces used to enhance part surfaces and to remove any unwanted marks or burrs on parts.
2.  What are considering factors when choosing polishing media?
When choosing polishing media, there are three important factors to consider.
The first factor to consider is what type of material your parts are made of. Parts are made of various types of materials. Depending on the type of material, it will have a huge influence on the finishes results of parts.
Heavier and harder metals require robust and strong media such as stainless steel and ceramic for achieving the best results. These types of media offer parts polished and sleek surfaces. They are designed to withstand high levels of stress during polishing.
Unlike heavier metals, softer metals such as aluminium and brass require a different approach to polishing. Because of the soft materials used to design and construct soft metals, they can't withstand high levels of stress compared to heavier metals.
Soft metals are generally manufactured. They are the most commonly used type of media and can be easily obtained and are suitable for polishing plastic parts.
The second factor is the angle, shape, and size of the media. Some parts have angles that are more inclined than others and have more pockets than others. These factors should be considered when choosing the media for angled media.
The shape of the media is as important and the angle and the size. The shape will determine how well your part surfaces are polished. The shape of the media will also influence the depth of cleaning and polishing your parts get during tumbling. For parts that have pockets or areas that are hard-to-reach, choosing media that are more angled will successfully get the job done.
The size of polishing media will contribute to the amount of shine and polish your parts receive. Smaller media is suitable for smaller parts, and larger media is suitable for larger parts. If the wrong size media is used, it could result in part surfaces not getting the desired outcome. It can also result in media being damaged during the process.
Thirdly, you need to consider the type of process of parts. There are two types of processes including dry or wet polishing.
Dry polishing requires a polishing paste or powder that is used to achieve the finishing results. The powder or paste increases the amount of friction that takes place between the parts and media. The friction allows the media to remove all impurities on surfaces and improves the surfaces of parts without causing surface damage.
Wet polishing requires compounding agents for a successful process. Keep in mind that using the correct amount is important. If more compound is used than required, it won't produce satisfactory results and will cost you more at the end of the day.
3.  Is polishing media expensive?
Polishing media is not costly. If you use the polishing media according to your part needs, then you won't have to spend much on media. However, if you fail to use the media correctly, you will have to replace your media regularly.
The only time you really have to purchase new media is if your current media wears out.
You can purchase your desired polishing media online and we will ship it to you.
4.  Is polishing media reusable?
Yes. Polishing media can be reused for up to 20 cycles. However, depending on the type of processes your media undergoes or how often you make use of it, reusing them will vary.
If polishing media starts losing its effectiveness on part surfaces, then the media cannot be reused any further.
5.  What is the lifespan of the abrasive quality of polishing media?
The abrasive quality of polishing media varies according to how it's used and what it's used for.
Each polishing media has a different abrasive lifespan. For example natural media, it can last up to 20 uses. The lifespan of robust media such as ceramic and stainless have a longer lifespan compared to other types of media.
6.  It is necessary to use compounding agents when polishing metal parts?
No. Different processes require different polishing agents.
Wet polishing for example, requires either polishing paste or powder. Dry polishing requires the correct type of media to achieve the best results.
7.  Which polishing media is suitable for polished surfaces on parts?
The type of polishing media you use to get a polished and shiny surface on parts will vary according to what type of metals.
If you use robust media such as ceramic or stainless steel, then you can acquire the desired look you want on your metals. However, this depends on the type of polishing job you will be doing. Softer metals such as brass will require wet polishing. Harder metals such as titanium and steel is suitable for dry and wet polishing.
There are great benefits to using robust tumbling media for polishing your metal parts.
In addition, plastic media is also ideal for polishing; however they will not produce the same results as other media. Plastic is not designed to withstand heavy polishing processes, therefore they won't give your part surfaces the desired results compared to harder media.
8.  Does the angle, size, and shape of polishing media have an impact the polishing process?
Yes. The angle, size, and shape has an impact on the outcomes of the polishing process.
Selecting the correct sizes, shapes, and angles of media will determine the effectiveness of part surfaces and will determine whether parts will have lodging issues or not.
The shapes of media will how thoroughly your parts are cleaned and polished. Larger media won't be effective for small parts. They will not produce desired results and will damage parts.
9.  Can brass parts be polished without causing damage to parts?
Brass parts can be polished using stainless steel or ceramic media without damaging them. Both of these media types are robust in structure, making them ideal for polishing brass parts.
The variation is shape and size of polishing media will produce different results according to your needs.
10.  How do natural media polish parts?
Natural polishing media includes walnut shells, and corncob.
Firstly, metal parts are added to the vibratory tumbling machine along with natural media of your choice.
Secondly, you need to allow the machine to run and check it after one cycle to see if you're happy with the outcome. If you feel the parts require another cycle for better results, then allow the machine to run another cycle until you're happy with the final results.
If you would like to inquire about our range of polishing media, contact us today and we will offer you professional help.