Finish Your 3D Printed Parts with Equipment From the Leading Manufacturer and Supplier in China
Polish your 3D printed titanium parts like a pro
Finish PLA plastic 3D parts comfortably and safely
Polish ceramic parts rapidly and effectively
Improve Additive Manufacturing Parts with Low Cost

Inovatec MachineryWorld-Class 3D Printed Parts Finishing Industry
Polishing 3D parts are not the most straightforward process in mass finishing. There are key factors that you'll need to consider for the process to become a success.
With the correct procedure, you'll get to polish your 3D printed parts regardless of the material used to make your printed parts. Inovatec is your 3D printed parts, processing partner. Our mission is to help you attain your mass finishing goals.
We manufacture our machines from scratch, as well as our polishing media. We can offer you finishing advice, and supply you with our finishing equipment.
Contact us today for more about our products and services.
3D Printing – Finish Your Parts like a Professional
Get the Smoothest Surfaces on Your 3D Printed Parts
The primary aim of finishing 3D printed parts should be to have the finest surfaces possible. Your 3D parts need precision finishing. The simplest way to do that is to use automated solutions, like Inovatec Machinery's finishing equipment.
Our equipment can handle big batches of parts. Big batch finishing is both time-conscious and energy-efficient.
You can order your fully automated finishing machine today!
3D Printing – The Future is Here
Today, you cannot ignore how 3D printing is important, especially in the development of different prototypes for demonstration purposes.
It is, therefore, necessary for you to have finishing equipment as well for the best 3D parts printing.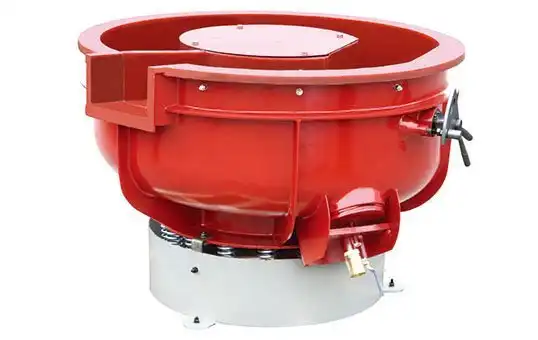 This machine is ideal for both plastic and ceramic 3D printed parts. You can smooth your parts surfaces using this machine. Its finishing technique will not alter with your parts' shapes or dimensions.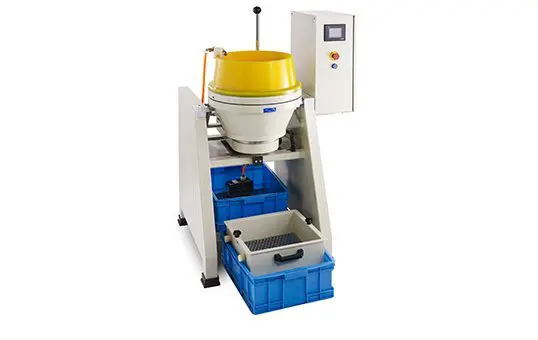 This machine is ideal for finishing small fragile 3D parts rapidly, effectively, and efficiently. It is a high-energy finishing machine.
This is yet another high-energy finishing machine from Inovatec Machinery. It finishes your small delicate 3D printed parts rapidly and effectively. You can deburr your titanium printed parts using this machine comfortably.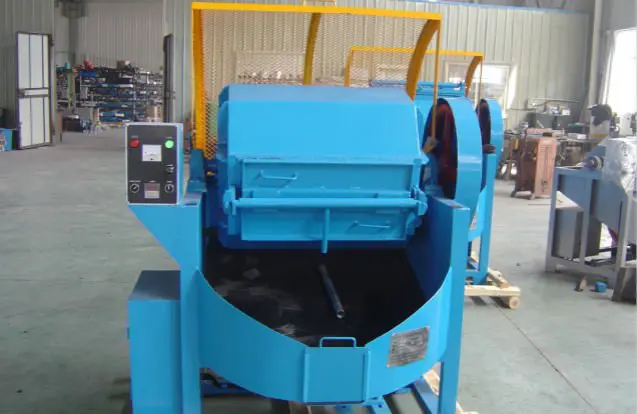 This machine is ideal for finishing specifically plastic and metal parts effectively and efficiently. Do not use this machine to finish fragile parts.
Similar to the bowl vibratory finishing machine, this machine uses the same vibratory finishing principles. You can use it to finish exceptionally bigger parts that cannot fit in the bowl vibratory finishing machine. The machine has a long and robust finishing trough.
This machine is recommended for finishing high-end delicate parts.
3D Printed Parts Finishing Media
Finishing includes deburring, grinding as well as polishing. Inovatec manufactures a wide array of 3D printed parts, as well as finishing machines. You can contact us today to place your order or simply to seek finishing advice.

Inovatec Machinery - The Leading 3D Printed Finishing Manufacturer and Supplier of Mass Finishing Equipment from China
World-class machines that employ finishing rapidness, effectiveness, and efficiency.
Finish your 3D printed parts' surfaces comfortably using automated machines.
Faster and sleeker 3D finished surfaces.
Cost-efficient machines when acquiring, running, and maintaining.
Customizable machines to suit your needs.
Frequently Asked Question
What is the Least Number of Machines that I Can Order?
You can order at least one complete unit at a time. You can however buy as many as you deem fit – there is no limit to the maximum number of amounts you want.
How Does Inovatec Machinery Package Machines?
We use sturdy wooden boxes. Over the past 20 years, these boxes have proven to be helpful – they prevent your machine's component damages.
What is Inovatec Machinery's Payment Policy?
Inovatec Machinery requires you to pay 30% of the total amount for the manufacturing process of the machine to start. After the machine is completely manufactured, you can pay the remaining 70% before we ship over the machine to you.
How Long Does It Take to Manufacture Mass Finishing Machines?
It takes a maximum of 25 days to complete manufacturing one machine. However, we can hasten the process to 15 days if you require the machine urgently. We wouldn't want to keep you waiting.
Which Ports Do You Use for Shipment?
3 primary ports are within our proximity. We can use either the Shanghai, Yiwu, and Ningbo ports. You'll have your machine soonest possible, provided you gave us the correct shipping address.

3D Printed High-Quality Finishing Equipment
3D printed parts are growing rapidly. It is therefore necessary to have 3D printed parts finishing equipment. At Inovatec Machinery, we have the best finishing equipment. We can assure you of their high-quality because we manufacture them,
On top of that, our 20+ years of experience chips in to ensure the best surface finish for your 3D parts.
Now, 3D printed parts come in different materials – you can get stainless steel, titanium, plastic, or even ceramic parts. They all require different finishing styles as well as equipment.
Some parts will require high-energy finishing machines, that is, the centrifugal barrel machine and centrifugal disc finishing machines.
Others will require vibratory systems and other rotary barrel finishing systems. There are also those which will require either water or vapor blasting.
Do not get troubled over all these dynamics. Inovatec is here to help you out whenever you are stuck. You can contact us today for more about 3D printed parts finishing.
We'll be glad to hear from you.
3D Printed Parts Finishing Media
Inovatec Machinery manufactures a wide array of finishing media for different finishing circumstances. We also have finishing chemicals for the same purpose – to remove base materials of different parts.
Now, media is primarily used for deburring, grinding, and polishing. We can supply you with ceramic media, plastic media, porcelain media, zirconia ball, and different polishing media. These types of finishing media will give you an outstanding finish, as well as smooth surfaces.
Over the years, we have dealt with different 3D printed parts. Some of them were extremely difficult, but they gave us the necessary finishing knowledge and experience.
Inovatec Machinery – The Leading Technical Finishing Consulting Company from China
Apart from manufacturing mass finishing equipment, we also offer consulting services. As such, we can advise you on the best approaches to use for the best finish.
We also hope to do business with you – finish your parts for you. We'll always provide you with a cost estimate for the finishing service. We'll only require you to define the degree of finish you require on your parts' surfaces. Leave the rest to us – you will not regret it.
3D Printed Parts Free Sampling
We offer free parts sampling. You can use this free sampling to your advantage. You can contact us today for more about our free sampling through our website.
Our finishing solutions are also up-to-date. We offer rapid, effective, and efficient finishing solutions using world-class finishing machines.
We understand that 3D printed parts finishing can be intimidating. You can always reach out to us for more information and updated solutions to different problems.
We'll respond within 24 hours, and we'll be glad to hear from you.