Polish All Your Motorcycle Parts with Mass Finishing Equipment from Inovatec Machinery
Some of the top-class manufactured equipment you can get in China
Convenient and easy polishing for all types of motorcycle parts
Vibratory and centrifugal machines available for both polishing and deburring
Every manufactured solution has a low labor cost

Inovatec MachineryThink Motorcycle Parts Polishing, Think Inovatec Machinery
We use motorcycles all over the world, and especially in Asia. But no matter how different a bike looks, they all have something in common. What is that you may ask? Well, they all shine, thanks to finishing machines.
Inovatec Machinery offers a variety of solutions for any type of finishing. They have been in the business for over two decades.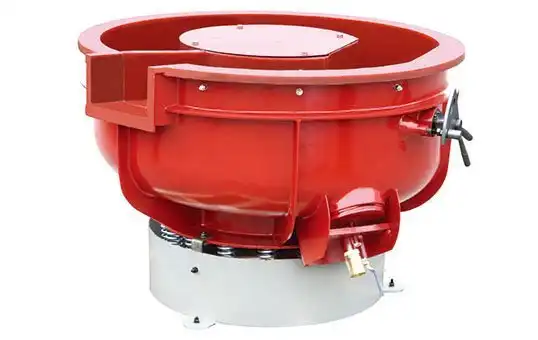 Vibratory machines are popular because they are so versatile. They can accommodate any material and product and can deburr, polish, and finish them in no time. Under the machine's bowl is the offset motor, which provides vibrations. In a vibratory device, you can polish motorcycle valves, cylinder heads, rockers, and much more.
If you've ever noticed motorcycle wheels, they are quite shiny. If you see one that's not, then that's because it was painted after it was polished. In a wheel vibratory machine, the bowl is flexible to a variety of wheels. It can accommodate any size. It is why it's the ideal choice for motorcycle polishing.
Centrifugal machines are some of the fastest finishing tools. They use a strong centrifugal force to function. With this, they can polish, deburr, and clean almost any material. Also, they can do this in a minimal amount of time. These machines have a lot to offer in terms of motorcycle parts polishing.
Note that you should invest in a centrifugal barrel finisher and not a disc finisher to polish motorcycle parts. However, you can also use a disc finisher for small motorcycle parts.
We classify these machines in another section of vibratory tools. Tub machines have a large figure and are suitable for polishing long parts. You can't clean a crankshaft or camshaft in a circular vibratory finishing machine. It is where the tub vibratory machine comes in. You can use it for any suitable finishing needs.
Motorcycle Parts Polishing Media
Motorcycle parts are delicate. It is why you need to choose the correct vibratory finishing media for the task. Motorcycle parts are made of aluminum, titanium, and other metal alloys. You can use plastic media and porcelain media for your polishing needs. However, keep in mind to select the right shape.

Inovatec Machinery – Motorcycle Parts Polishing Has Never Been Easier
Motorcycle frames polishing
Solutions allow for cleaning, polishing, and deburring of motorcycle parts
Specifically designed wheel polishing machine for you to polish motorcycle wheels
You can purchase a variety of media in all shapes and sizes
Frequently Asked Question
Which equipment should I use for motorcycle parts polishing?
The right equipment depends on what you are polishing. For large parts, use vibratory tub finishers. For small pieces, a centrifugal barrel machine is ideal.
Which media should I use?
The right polishing media differs from part to part. However, Inovatec recommends the use of plastic and porcelain media. Make sure to select the right shape and size for your requirements.
What is the minimum order quantity?
You can order one motorcycle parts polishing machine or as many as you want.
What are the payment terms?
Please pay an advance of 30% to confirm your order. You may pay the rest before your order ships out.
How do I know Inovatec Machinery is good?
Inovatec Machinery has been in the mass finishing industry for many, many years. For the past twenty years, they have been providing excellent solutions and customer service.

Motorcycle Parts Polishing – The Definitive Guide
Motorcycles are quite popular in today's world. We use them all the time for transportation, and especially in Asia.
A lot of riders even ride their motorcycle for fun.
Have you ever thought about why motorcycles are so popular? Or how they can maintain and possess so much strength?
It does not have a straight answer. A motorcycle's stench lies in each of its parts.
We polish these parts so that they look better and also so that they are durable.
However, polishing parts is not a simple process.
It is especially scary if you are new at the task.
The following is a guide to:
How you can polish different motorcycle parts
Why you should polish motorcycle parts
Why should you use a mass finishing machine to carry out this task?
Keep reading to find out more.
1. How can I polish my motorcycle's frame?
To polish your motorcycle's frame, use a vibratory tumbler. However, not the circular vibratory machine. Instead, opt for a tub vibratory machine.
Your motorcycle's frame simply won't fit in a vibratory tumbler with a bowl. But a trough of a tub vibratory machine can accommodate the structure comfortably.
The machine works by shaking the tub to create friction.
Friction is vital to the polishing process.
When the polishing media and the motorcycle parts rub against one another, it creates friction.
You can also add polishing compounds for a smoother polishing process.
The only thing you should make sure of is the proper speed and intensity.
To add, you have to fill the tub with the appropriate amount of polishing media in ratio to the parts. This applies to polish compounds as well.
Doing so will give you the desired results.
2. Which polishing media is ideal for polishing motorcycle parts?
To polish motorcycle parts, you can use two types of media.
First, you can use porcelain media.
This media is quite sturdy and can do some heavy polishing.
What gives porcelain its strength are the bits of ceramic in its composition.
However, porcelain is not aggressive as compared to other types of polishing media.
Porcelain will never dent, chip, or give you subpar results. These reasons are why it's so compatible with motorcycle parts.
Secondly, you can use plastic media.
Plastic media is neither aggressive nor as severe as porcelain.
It also does not give a shine to the polished parts.
You can get both types of media in several different sizes and shapes.
The shape of the media is vital to polishing. It is how you can polish fine edges and crevices in your parts.
The bottom line is:
Both types of media have their pros and cons.
However, they are both more than suitable for polishing motorcycle parts to their best.
3. How can I polish my motorcycle's aluminum engine parts?
Aluminum is not as durable as other metals such as titanium and steel. It is why it needs to be handled with care.
To polish your motorcycle parts, use an industrial-sized vibratory tumbler.
The industrial tumbler will give you the best results with high efficiency.
If your budget allows it so, you can also get a centrifugal barrel finisher.
It is a heavy-duty machine that uses centrifugal force to polish your parts.
It has four barrels on the flywheel.
The flywheel and the barrels move in different directions during the process.
The centrifugal force generated from these motions caused stress on the parts and the media.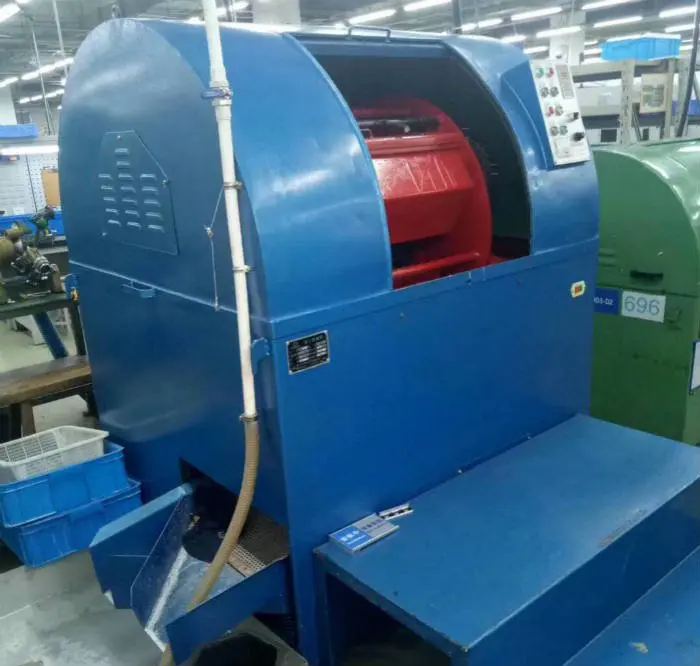 The stress translates to friction on the workpieces.
Helpful tip:
Do not speed up the process of a centrifugal machine. It will only result in undesirable results.
4. How can I polish my motorcycle wheels?
Wheels only need polishing before they go on the road. Polishing also gets rid of dents caused in the manufacturing process.
Inovatec has made it easier for you to polish wheels. Simply use the wheel vibratory finishing machine.
This machine is designed to polish motorcycle wheels.
Plus, the bowl can accommodate multiple wheels at the same time.
Now, it's up to you whether you want a shiny finish or not.
For this purpose, use porcelain media. Also, remember to select the right size and shape.
You may also use compounds to improve the process further.
You do not need to separate the wheels either, not polish them by hand. The tumbler has separation sieves. It allows you to polish multiple wheels at the same time.
You can adjust the sieves according to the polishing media.
For light polishing, select synthetic media over porcelain media.
5. How can I make my motorcycle's exhaust pipes look new again?
Motorcycle exhaust pipes are made of different materials.
It includes aluminum, titanium, and more. No matter which—each one should be adequately polished.
It ensures that they are durable and smooth.
You can do this using a tub vibratory tumbler.
This tub is perfect for the shape and length of the pipe.
Plus, a tub tumbler polishes every crevice and surface area of the pipe.
It also does not change the dimensions of the pipe.
6. How can I safely polish my motorcycle's fragile internal engine parts?
Fragile internal parts include camshafts, crankshafts, gears, pistons, and more. In particular, pistons have rings that can damage easily.
When polishing these items, be extra careful. Even a slight change in their dimensions can end at their disposal.
For maximum safety and quality, use a centrifugal barrel finishing machine.
This machine is also safer than a vibratory machine.
However, using a centrifugal machine is more costly.
7. What are the benefits of polishing motorcycle parts?
There are many benefits of polishing motorcycle parts.
Firstly, polishing parts get rid of corrosion. As a result, your parts become stronger.
Corrosion is very bad for metals. It weakens them over time.
Secondly, polishing improves the surface of motorcycle parts. It makes them appealing.
Thirdly, polishing removes any manufacturing defects from the metal.
It includes small bumps, scratches, and suchlike.
Lastly, polishing improves the efficiency of the parts.
They contribute to a faster motorcycle. It is also much more durable.
8. What are the benefits of using mass finishing machines to polish motorcycle parts?
There are many benefits associated with using mass finishing machines.
First, mass finishing machines are very quick.
To add, they are strong and durable. All these factors combine to its efficiency.
Thirdly, mass finishing machines ensure a consistent polish.
Using the right polishing media helps the machine polish small and delicate parts too.
Thirdly, a mass finishing machine polishes without any side effects. So, it does not compromise the dimensions of the parts.
These machines can accommodate multiple workpieces at once.
Thus, they save a multitude of time and energy.