Skyrocket Your Business First-Class Mass Finishing Systems Manufacturer in China

Inovatec Machinery Selling Machines is Simply Not Enough-Solving Problems is Our Primary Objective
Inovatec finishing systems are ideal for the batch surface improvement of your parts.
The final finish is always outstanding; it depends on the handling of your mass finishing system.
Mass Finishing machine also called vibratory finishing machine. It tumbles polishing plastic, and tumbles finish stainless steel and aluminum parts.
Inovatec Machinery understands that your business may be unique. That is why we manufacture these custom features for you.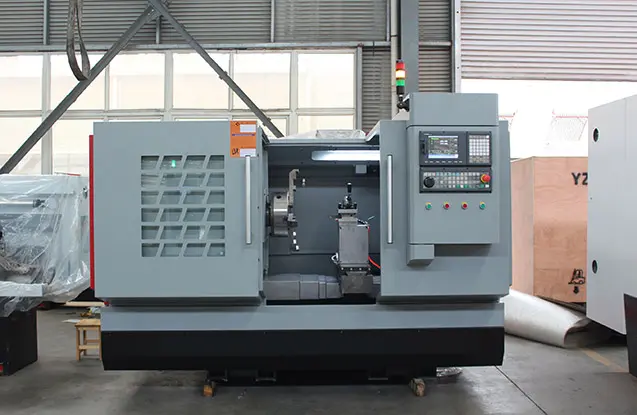 This WRC28 wheel CNC lathe machine is one of the best in the market. It is known for its fast and reliable work. You can repair the wheels at a low cost with the help of this wheel repair machine. It supports automatic speed control for the spindle. It comes with a 7.5 KW motor. The base of the machine is made of cast iron.
The WRC28VM is an easy to use vertical diamond cut alloy wheel repair machine. It supports a maximum alloy wheel size of 28 inches. The spindle speed range of this wheel repair machine is 50 to 2000 rpm.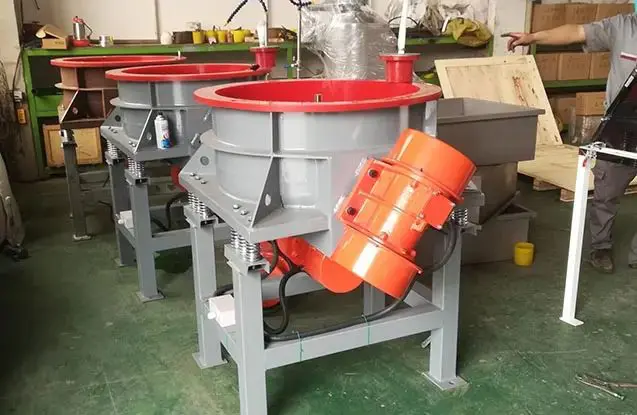 The MV25 model machine is specifically designed for polishing automotive wheels. It supports the polishing of both car and motorcycle wheels. It is best suited for burnishing and polishing aluminum wheels.
If you have a high volume of wheels for blasting, the wheel sand blasting machine is for you. The dirt, dust, and rust on the wheel can be easily removed with the help of the sand blasting process using this machine. It helps to prepare the surface of the wheel for coating or polishing.
AA-RPM66 Single Wheel Media Rotary Polisher is suitable for wheel repairing workshops and car repair shops. You can use this equipment for wheel cleaning, rust removal and restoration.
Industrial AA-RPM56 Double Wheel Media Rotary Polisher for wheel manufacturing factory. You can achieve high productivity for wheel polishing.
If you are looking for a super fast solution for cleaning the wheels, the Ultrasonic Cleaning Machine from Inovatec Machinery is the best choice. This machine can clean the wheel in 2 minutes. It is possible with the help of the ultrasonic washer along with the custom roller. You can also customize this machine for a specific wheel size or 2 wheels.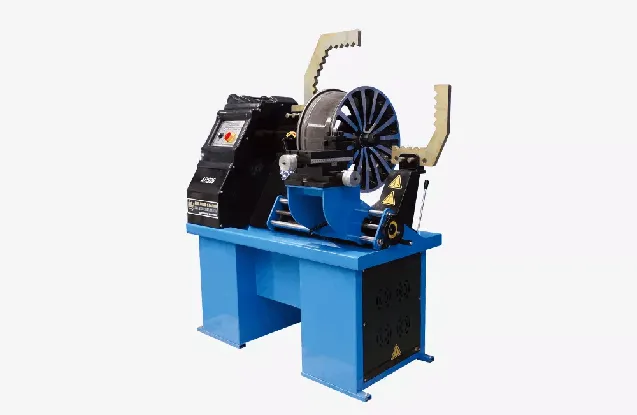 The ARS26 wheel straightening machine from Inovatec is capable of fixing all kinds of wheel deformations. It supports a wheel size up to 26 inches. The mechanical properties of the wheel will remain intact even after the straightening process. This machine is capable of fixing the wheel at a great speed.
The YH-606 powder coating machine is the preferred choice of machine for powder coating wheels for many customers. It is an electrostatic powder coating machine. The manual spray gun of the machine comes with multiple nozzles. The maximum powder injection rate of the machine is 600 g/min.
The powder coating procedure for the wheels can be carried out in the YH-121319P powder coating booth. It supports batch processing. This booth will help to provide a safe and secure environment for the powder coating procedure on the wheels. You can use it for the both automatic and manual powder spraying processes.
The KX-102 is a small powder coating oven from Inovatec for wheels. It is possible to cure two powder sprayed wheels at the same time in this oven. The small and compact structure of the oven ensures that it occupies very less space. You can use it for coating any type of wheels up to 24 inch size.
The KL-1688 wheel powder coating oven allows you to hang multiple wheels inside with the help of hangers. This oven comes with a fan to provide proper distribution of air during the curing process. It is an electric powder coating oven.
Wheel CNC Lathe Machine
The Wheel Rim Lathe CNC Machine from Inovatec machinery is very popular for its quality. It is quite easy to refurbish wheel rims with the help of this machine. The high quality materials used in the manufacturing of the machine ensure that it has a very long lifespan.

Inovatec Machinery – First Class Manufacturers and Suppliers in Mass Finishing Systems
We are experts in all fields of mass finishing – including mass finishing of medical implants
We ensure that our mass finishing solutions are in line with your budget
We can optimize your workshop for you by designing and planning its layout
We offer free finishing of parts. We also send them back to you for the first-hand inspection.
Frequently Asked Question
What is your product lead time?
Our production lead time is 20-40 days depends on your project complexity. We will make an engineering CAD design according to your requirement and send you for confirmation.
What is your payment term?
Payment term suggests 30% payment in advance to start the project running. We will do 70% balance payment when the complete project is ready. For a special big project, we also do 60% before shipment and 10% when the machine arrives at your workshop. T/T payment is preferred. Besides, we also do LC.
What is your nearest port?
Our closest port is Shanghai, Ningbo and Yiwu Port.
Can I check the machine performance?
Yes, you can send one batch of your product and run in our machine before you make the balance payment. If you cannot come personally, you can appoint a third-party inspector to check the machine performance. We will take the video of the whole process and send you for evaluation.
What is your warranty term?
Our warranty term is 1 year from the date you receive the machine.

Definitive Guide For Custom Wheel Repair Machines with Mass Finishing Systems
1.Wheel Repair Machines by Inovatec that Provide the Most Polished Look at an Affordable Price
Wheels are one of the most important parts of your vehicle, and if your wheels are damaged that essentially makes your vehicle useless until you get them repaired. And considering how sensitive these parts can be, you'll want to get them repaired fast and at an affordable price.
There are plenty of places that you can go to for this service, but they're usually pretty expensive. But if you want the best service at an affordable rate, try out the Inovatec Wheel Repair Machines.
If you want to know more about them, let's delve in right now about all the features of these machines.
2.How are the Inovatec Machines Different from Regular Wheel Repair Machines?
Inovatec manufactures multiple different categories of machines to fit the needs of your business model. Whether you want a machine to polish and clean your wheels or repair deformities, these machines can do the trick.
Inovatec machines can be checked out before receiving final delivery. So, you have the option to check the machine's performance before you get it sent to you.
And these machines are made in order to ensure mass finishing. This means having a wheel repair or wheel cleaning machine from Inovatec saves you from the hassle of product backlogs.
Inovatec has multiple different settings and designs of machines and you can find one that perfectly fits your needs. If you're in need of a machine that cleans wheel surfaces with heat or if you have alloy wheels to repair, you can find the solution in one of these wheel repair machines.
3.Why does Inovatec Manufacture Custom Wheel Repair Machines?
The wheel repair machines at Inovatec are customized to offer mass finishing systems. If you're in bulk production, one of these custom machines will save you the trouble of having an unfinished product in your warehouse.
The purpose of creating these machines in custom design is so that you have a machine that fits your exact needs when it comes to repairing wheels. With minimal training, you can have a smoother and improved batch surface for all of your wheels.
Another benefit of having these machines custom-made at Inovatec is the speed at which your wheels are repaired. Having equipment that supports all types of wheel repair needs at a cheap price is not something that you'll find at every workshop.
These machines are ideal for your workshop since they are created using custom CAD designs that fit the dimensions that you need.
4.Which of Inovatec's Wheel Repair Machines Performs the Best in Terms of Restoration?
The Inovatec wheel repair machines come in multiple catalogue designs. Each of these designs is meant for different purposes such as wheel repair, cleaning, and restoration.
If you own a car repair workshop, you might need a machine that has a few all-rounder features that aid in quick restoration. If you're struggling with rust and polishing, you can opt for one of the rotary machines meant for rust removal and restoration.
Inovatec has a machine specifically meant for wheel restoration. The machine model is AA-RPM66 Single Wheel Media Rotary Polisher. This machine comes with a built-in rotary function that can get between every nook and cranny of your wheels.
This machine is suitable for all types of wheel cleaning, rust removal, and restoration.
5.Does Inovatec have Machines that can Repair Wheel Deformities?
A lot of the time wheels develop deformities and it can be very difficult to straighten them out while keeping the properties of the wheel intact. This process usually also takes a lot of time and energy as well.
But with ARS26 Wheel Straightening Machine, you can repair any kind of wheel deformity without losing the mechanical integrity of your wheels. The machine also runs very fast, saving you a lot of time.
This machine also supports wheel sizes of up to 26 inches. So, no matter what type of wheel you need to repair, this machine is the ideal one for the job.
6.Does Inovatec Offer Machines for Wheel Cleaning as Well as Repairing?
There are a few Inovatec machines that are meant for repairing as well as cleaning. Whether you need your wheels cleaned or polished, you are likely to find a machine that suits your needs.
The Wheel Ultrasonic Cleaning Machine is built specifically for wheel cleaning. The machine is said to be able to clean your wheels at a top speed of 2 minutes.
You can use this machine side by side with a custom roller. And the machine can be customized to any wheel size for up to 2 wheels.
The alloy wheel repair machines also come with a few cleaning functions of their own. These machines utilize an automated GSK system which comes with a Windows 7 interface. The system has a multi-touch panel that will help you fine-tune your wheel repair.
The machine can also be used for different kinds of wheels.
And all of the machines come with a built-in cooling system. When the wheels are cleaned, some heat is generated on the surface of the wheels. The cooling system ensures that the temperature comes back down to an acceptable degree.
7.What is the Process of Using an Inovatec Wheel Repair Machine and is Training Necessary?
The final finishing of the Inovatec Mass Finishing machines depends on how the user utilizes the machines. Since the machines are custom-built, they are built to your needs. So, this means you can use them with minimal training.
All of the wheel repair machines from Inovatec are easy to use. The process to use most of these machines is automated. The polishing machines are meant for tumble polishing plastic while the repair machines come with multiple design options to suit your needs.
8.Do the Inovatec Wheel Repair Machines have any Optional Settings that can be Altered?
The Inovatec wheel repair machines besides a few automated features also come with manual settings. This is done to ensure that you can utilize your own wheel repair machine with ease and at your own pace.
The wheel repair machines come with a manual tailstock that you can use to control the sensor point. You can also opt for the Manual 3 Jaws Chunk Wheel Repair Machine if you want one that supports stable clamping for more wheels.
This design setting also offers additional accuracy in terms of operation. So, you don't have to worry about the machine shaking while in use.
The Automatic Lubrication Wheel Repair Machine makes your operations smoother while reducing the friction force on your bearings. It provides an automatic lubrication setup. This means that the machine is properly lubricated once a month and runs much more smoothly.
And lastly, the 6 Station Turret Wheel Repair Machine is an accessory that can be used in combination with the aluminum wheel repair machine.
9.Do all Inovatec Wheel Repair have Integrated Mass Finishing Systems?
All of the wheel repair machines built by Inovatec are meant as Mass Finishing Solutions. The machines are custom-made with Mass Finishing Systems to suit the needs of unique businesses.
These Mass Finishing machines are also called vibratory finishing machines. These can withstand usage for different materials and still provide the most polished look for your wheels.