Best Quality Stone Tumbling Solution Manufacturer in China
Ageing finish for sandstone and travertine tile
Centrifugal disc machine for edge rounding of small size stones
Burnishing and polishing of gem stones and pebble stones
Automatic grinding of mosaic stones

Inovatec Machinery Your High Quality Stone Tumbling and Surface Finishing Solutions from China
The mass finishing machines from Inovatec machinery are capable of removing slag and burrs that are formed due to the laser cutting process. The machines also do an excellent job of rounding the edges of the parts as well as rust removal. We provide economical solutions for mass finishing that can handle medium and small size parts with complex structures.
The tub vibratory finishing machine is best suited for ageing finishing of tiles stones. It is good for stone sizes of 100 x 100mm, 60 x 90mm, 80 x 80mm, 60 x 60mm, 50 x 50mm etc.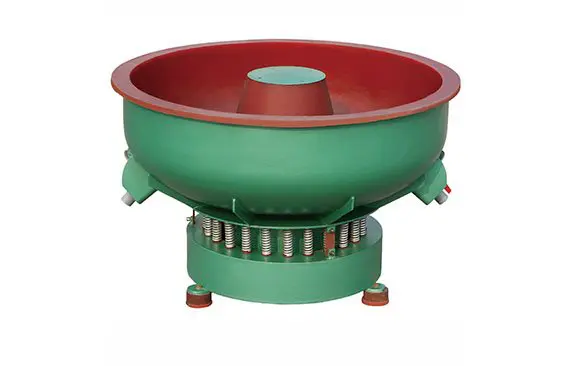 The bowl vibratory finishing machine is suitable for polishing, antiquating, and roughening stones in the size of 10 x 10mm to 40 x 40mm. This machine is one of the popular machines used for stone tumbling.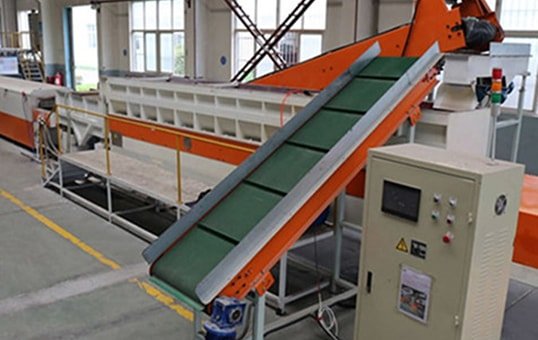 The longitudinal vibratory finishing machine comes with the continuous batch processing feature. It is best suited for the continuous polishing of big stones. It can do smoothening, matte finishing, antique finishing, and edge rounding.
The centrifugal disc finisher machine is best suited for rounding and smoothening of small size stones. The speed of processing of the centrifugal machine is 30 times faster than the standard vibratory tumbler finisher machine.
Ceramic Tumbling Media
Inovatec machinery recommends ceramic media for the stone tumblers. It does an excellent job in rock tumbling and ageing finishing. The medium cutting grade ceramic media offered by Inovatec machinery does an excellent job of antique finishing and edge rounding. So, you can invest in this grade for better tumbling performance.

Inovatec Machinery- Leader in Manufacturing & Supply Of Stone Tumbling Solutions in China
Machines capable of completing edge rounding and ageing finish under 30 minutes
Supports stones in the range of 10mm to 1000mm size
Supports both batch processing and continuous processing of stones
Cost effective and efficient stone tumbling solution
Frequently Asked Question
Is There A Minimum Order Quantity For Mass Finishing Machines?
The minimum order quantity for a stone tumbling machine is one piece.
How Is The Packaging Done For Stone Tumbler Machines?
A wooden box is used for packaging the stone tumblers. It will ensure that the machine is protected during the shipment.
What Are The Payment Terms From Inovatec Machinery?
You need to make 30 percent of the payment in advance after placing the order. Once the product is ready, we will share the images and videos of the stone tumbler machine. You can even arrange a third-party person to come and inspect the machine if needed. Once you are satisfied, then you can pay the remaining 70 percent. We will ship the machine after receiving the full payment.
What Is The Typical Lead Time For The Stone Tumbling Machine?
The manufacturing time for the stone tumbling machine is 20 to 25 days after placing the order. We can also shorten this time frame in case of emergency orders. It will ensure that we can ship it according to our schedule.
Which Is The Nearest Port?
Yiwu and Shanghai, Ningbo are the two nearest ports. If you want us to ship from some other port, we can do that also.

Stone Tumbling – Ageing Treatment and Tumbling Media/Machine Selection
If you are planning to build a historical structure or building, then you need the stones in the building look like ancient ones,
You can easily achieve this look by tumbling the stones using the stone tumblers from Inovatec machinery.
The tiles can be made to look like ancient ones using this process.
So, invest in stone tumblers from Inovatec for the best results.
The option of variable speed in the tumbler machines will help you achieve the high quality finish on your parts.
The different applications of a stone tumbling machine include the cleaning and polishing cliff plate, granite plate, calcareous sandstone, sculptures, marble stones, and many more.
The machines are capable of polishing small stones starting from 10 x 10cm to big stones up to 90 x 90cm.
Inovatec manufactures different varieties of stone tumbling machines to do this job.
We also manufacture feed-thru continuous vibratory finishing machines.
It will be an ideal choice if you own a workshop where you have a continuous finish requirement.
These machines are designed specifically for processing stones and tiles.
If you think that it will take more time to do the ageing for tiles, then you have got it completely wrong.
It will take only 30 minutes to give the ageing look with Inovatec tumbler machines.
It may also depend on your surface finish requirement.
You don't have to use any additional compounds for polishing.
Plain water is good enough to do the lubrication job.
You can use Inovatec MC ceramic media for stone and tile tumbling.
It is a perfect choice for such parts.
Our machines are commonly used in countries like Egypt and Italy because of their high durability and performance factor.
We also manufacture barrel tumbling machines along with the vibratory tumbler finishing machines.
Stone Tumbling Machine Definitive Guide
1. How To Select The Stone Tumbling Machine With Right Capacity?
Tile Size (cm)
Vibratory Tumbling Machine
Media Size
20X20
VB(B)600 Round Vibratory Finishing Machine
SCT15X15
30X30
40X40
VB(B)1200 Round Vibratory Finishing Machine
SCT20X20
SCT25X25
50X50
60X60
TVB(B)1800 Tub Vibratory Finishing Machine
SCT20X20
SCT25X25
70X70
80X80
60X90
100X100
TVB(B)2800 Tub Vibratory Finishing Machine
SCT25X25
SCT30X30
Media type: Medium Cutting Ceramic Deburring Media, Straight Cut Triangle Shape
2. How To Choose The Right Type Of Tumbling Media For Stone Tumbling?
Inovatec machinery manufactures a wide variety of mass finishing media.
We have been manufacturing mass finishing machines and media for the past 20 years.
So, we have got almost all types of tumbling media, which can be used with most of the parts.
We have around 8,000 plus unique compounds in our inventory.
This collection will include the various types of plastic and ceramic media, which are the two commonly used media for rock tumbling.
You can easily get our tumbling media anywhere in the world through our distributors.
3. What Are The Different Types Of Rock Tumbling Machines Manufactured By Inovatec Machinery?
Inovatec manufactures many types of tumbling machines.
When it comes to rock tumbling, we offer two types of solutions to our customers.
You can either go for the vibratory finisher machines or the shot blasting equipment for the best results.
3.1 Vibratory Finishing Machine
The vibratory machine will come with a working bowl that is driven by a heavy duty motor.
The working bowl will be balanced by a set of springs at the bottom.
The stones are tumbled in a circular fashion inside the vibratory finishing machine.
We have used ceramic media for tumbling big slabs at our facility.
Water is used as the lubricant for the tumbling process.
The parts will get rounded edges, and uneven texture can be seen on its surface, which gives an antique look to it.
All Inovatec machines are properly tested before shipping to customers.
We also offer different varieties of ceramic abrasive media and shot blasting media along with rock tumbling machines.
So, we will provide a complete solution that will help to meet your rock polishing needs.
3.2 Tub Vibrators
If you have large and thin walled tiles or slabs, then the tub vibrators would be the ideal choice for finishing.
The tubs are very good for deburring and polishing large parts.
3.3 Round Vibrators
The round vibrator will be an ideal choice if you want an all in one solution for tumbling stones.
It comes with a massive capacity of 2600 litres.
So, it is capable of finishing large slabs as well as small mosaics.
It is also easy to operate.
The machine also supports the self tumbling feature where you don't have to add any additional media for tumbling.
It applies to only certain types of parts.
3.4 Continuous Flow Systems
You can achieve better efficiency and profit from the system if you go for a continuous flow system.
It is ideal for finishing of large quantity of slabs and paving stones.
The programmed controls in the machine make it possible to automate the machine fully.
3.5 Shot blasting Systems
If you are looking to achieve a rough texture on the stone, then the shot blasting method is a perfect choice.
So, the stones will help to provide more grip.
4. What Are The Different Verities OF Stones That Can Be Processed In A Stone Tumbling Machine?
You can use the following types of stones in a stone tumbling machine.
4.1 Slab
The ceramic media is the perfect choice for finishing slabs.
It helps to provide an antique look to the slabs.
4.2 Paving Stones
The paving stones do not need any tumbling media for processing.
You can load the machine with paving stones, and they will tumble against each other to round off the corners.
So, it is a cost effective solution.
There is no dependency on special media.
4.3 Concrete Stones and Slabs
Ceramic media with a high cutting rate is used for tumbling with concrete stones and slabs.
4.4 Granite, Concrete Blocks, Ceramic Glass, Limestone, Sandstone, Marble
You can also use all these stones inside the rock tumbling machines form Inovatec for processing.
5. What Are The Different Stone Finishing Processes Supported By The Inovatec Stone Tumbling Machines?
Inovatec stone tumbling machines are capable of carrying out the following processes.
Edge Rounding
Drying
Sand blasting
Polishing
Deburring
Sorting and Separating
Antique Ageing