The Top Finishing Media Manufacturers from China
Our media is designed to remove machine marks and rust from parts
Our finishing media is suitable for polishing plastic and metal parts
Finishing media polishes surfaces of parts without lodging
Our finishing media makes the separation of media from parts easy

Inovatec Machinery The Leading Finishing Media Manufacturers and Suppliers in China
The outcome of surfaces of parts will depend on the type of media you choose during operation. Finishing media can be used in vibratory or rotary tumbling machines. Inovatec Machinery has a wide selection of media to suit your needs. Whether it's plastic tumbling media, ceramic tumbling media, or stainless steel media, we got it all.
This finishing media is suitable for reaching into hard-to-reach areas such as slotted areas, corners, or recesses.
This finishing media is ideal for breaking sharp edges on parts and the forming of radii.
The angle cut cylinder-finishing media is the best choice for deburring recesses and holes found on parts.
This finishing media is ideal for straightening edges on parts.
This media is designed to get into deep slots of parts, giving your parts a thorough and deep clean.
The big size angle cut tri-star tumbling media is great for cutting finishing time short. The size of this finishing media protects parts from impinging on each other.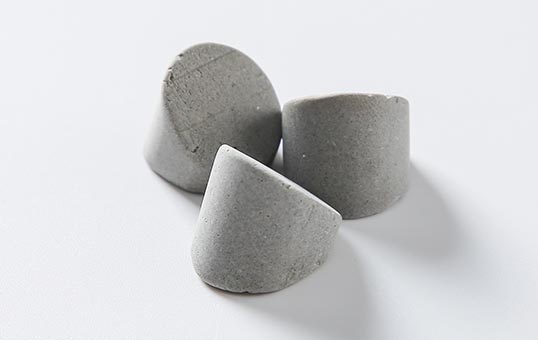 The finishing media wedges are shaped in a specific way to fulfil a specific function. Their function is to avoid any lodging issues. Their sizes permit them to make contact with angles that are in hidden for other finishing media.
This ceramic media is suitable for deburring of surfaces of parts that have narrow and small edges.
Finishing media balls are great for successful flow rates. They are also ideal for parts that have hard-to-reach areas and they produce great finishing results.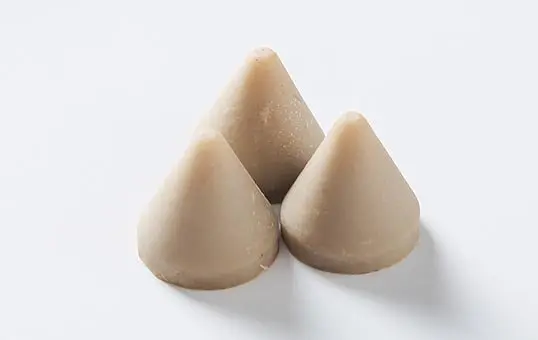 The cone-shaped finishing media gets into slots and holes and acts in improving the surface smoothness of parts.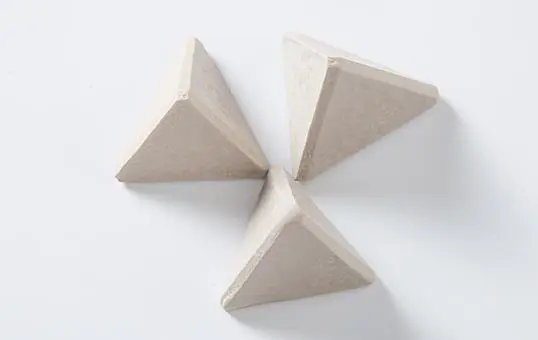 This pyramid-shaped finishing media is designed with sharp edges, making it ideal for deburring holes and slots.
Compared to pyramid-shaped media, the plastic tri-stars media enters the slots and holes better on parts.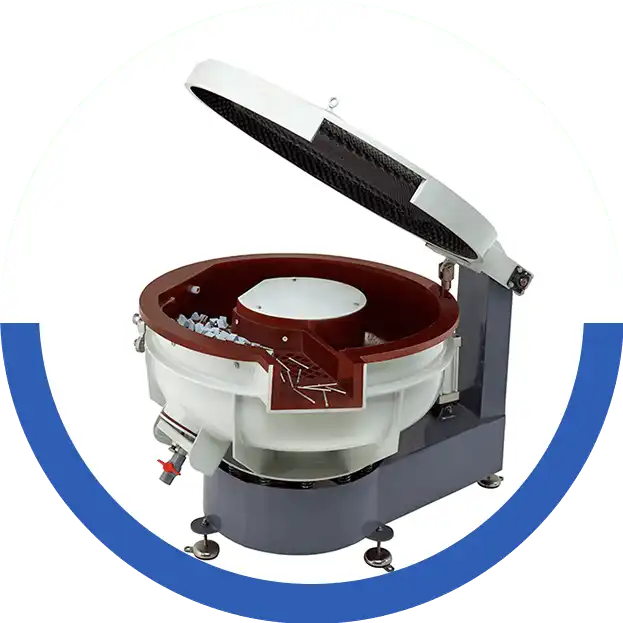 Mass Finishing Tumbling Machine
Inovatec has an incredible range of mass finishing machines including round vibratory machines, batch processing vibratory machines, and continual feeding machines. Our mass tumbling machines operate on an energy level that is high and is ideal for high-demand finishing. For more information on our product range, you can browse through our product section.

Inovatec Machinery – China's Leading Manufacturer and Supplier of Finishing Media
Our parts are designed for polishing, deburring, cleaning, and radiusing
We have a wide range of media sizes and shapes for your finishing needs
We offer professional advice in choosing the correct media for different applications
We manufacture finishing media that guarantees consistent cutting and attrition rates
Frequently Asked Question
1. Does Inovatec manufacture or distribute finishing media?
We specialize in manufacturing finishing media. With over 20 years of industry experience, we manufacture top quality finishing media.
2. What is the MOQ for tumbling media?
Our minimum order amount is 500kg. This makes it suitable for easy shipment and transportation. The MOQ allows us to organize your production comfortably.
3. How is the finishing media packaged?
We package our finishing media in 50lbs and 25kg batches. Each pallet contains 40 bags, making it easy for you to move media. Each packaged bag has plain labelling for easy identification. We offer personalized labelling for your bags upon request.
4. What payments options do you offer?
Upon receiving 30% payment, we can begin production. When we have completed your production batch, you can come view it at our nearest factory. A further 70% payment is required for shipping of your goods.
5. What shipment options are available?
Our sample batches are shipped using DHL, TNT, and FedEx. If you require mass production to be shipped, we use sea shipment to save on costs. If you require an urgent order to be shipped, we make use of air shipments. We can also ship to one of our nearest ports under CIF and FOB terms. In addition to these shipment options, door-to-door options are also available upon your request.

Finishing Media Introduction
Our finishing media is designed to prepare all parts for application. Choosing the right type of media is a crucial factor for achieving the best results for your parts.
Your parts are properly prepared given that the correct media is chosen for your application for example coating, painting, anodizing, or electroplating.
Inovatec has a great selection of media including cutting finishing media, polishing media, and much more. The sizes of media vary between small and large, depending on the application. Choosing the right type and size will either give you the desired results you need or not.
We advise to choose the media and size according to your application needs because if you choose the wrong size, results will be unsatisfactory. If you choose larger media, your parts will not get the finish they need. If you choose smaller media, your parts will have lodging problems.
We pride ourselves in our quality of media, hence why we only use high quality materials to manufacture our tumbling media.
Tumbling media vary in shape and this is an important factor to consider. That's why we design each shape according to different finishing applications so that you achieve the desired results.
We have a variety of tumbling media shapes including cone, ball, pin, wedge, triangle, pyramid, straight, tri-stars, cylinder, and tetrahedron.
When these different shapes and sizes are combined in one application, they produce different finishing products.
If you need help finding the perfect media shape and size for your application, we are here to assist!
As a reputable finishing media manufacturer and supplier in China, we guarantee to give you the best media choices for your applications. With over 20 years of experience in the market, Inovatec guarantees great finishing results after each application.
Annually, we export more than 30,000 loads of media. We strive to maintain our high quality finishing media by improving our quality by using a reliable management system called the ISO9001.
If you want to find out how you can maximize on mass finishing to get the best results, contact us today.
Finishing Media FAQ Guide
1. What are finishing media?
Finishing media is compounds used during mass finishing processes to remove any impurities on parts or to improve surfaces of parts.
There are non-abrasive media and abrasive media. Abrasive media has a softer structure and is used for light polishing and cleaning. Non-abrasive media that has a tough and strong structure and is used for heavy deburring, cleaning, polishing, or degreasing.
Finishing media also comes in a variety of shapes and sizes suitable for different applications. Smaller media are used for smaller parts whereas larger media is used for larger parts. The larger the shape of the media, the better it enhances the surfaces of parts. The smaller the media, the suitable it is for hard-to-reach places on parts, giving your parts a deep and thorough clean.
When choosing the size and shape of media, it's important to consider the application you want to use it for. This will have an impact on the outcome.
2. How are finishing media categorized?
Media is categorized in natural and synthetic according to material. Natural finishing media includes walnut shells, corncob and many others and is cheaper than synthetic finishing media. Synthetic finishing media consists of stainless steel, porcelain, plastic, and many more.
Finishing media is also categorized according to its cutting rate including non-abrasive and abrasive.
3. What is organic finishing media?
Organic finishing media is made of organic materials and they contain no additives.
The most commonly used organic finishing media is diamonds that is a hard form of natural material used for finishing media.
Other organic finishing media include sand, flint, chalk, lime, calcined clay, and many more.
4. What is manufactured finishing media?
Manufactured media is made from different materials combined.
Some manufactured finishing media contains natural materials but the manufacturing materials are more than the natural materials.
These finishing media is available in different shapes and sizes to accommodate different application processes.
5. What are the common categories of manufactured finishing media?
A wide selection of manufactured finishing media is available and serves different application purposes. Currently there are five categories of finishing media in the market.
Here is a list of the five manufactured finishing media:
Ceramic Finishing Media that has been Pre-Formed
This type of media is constructed using a variety of clay materials mixed through water and abrasive materials that forms its shape. Once shaped, they undergo a drying process and are heated at a high temperature. The amount of materials used, temperature, and amount of abrasive materials used in creating the shape of the media will cause them to differ.
The various shapes and sizes of this media makes it popular compared to other media that don't have a variety of shapes and sizes.
Furthermore, there are three preformed ceramic finishing media types available including porcelain, light cutting media, and fast cutting media.
Porcelain media is non-abrasive that produces smooth and shiny surfaces on parts at a low cutting rate and is suitable for minimal deburring.
Light cutting media is ideal for fast turnaround times. They are suitable for deburring of die-cast and steel parts. The durability of light cutting media is longer, meaning that they last longer and can endure more than other media.
Fast cutting media is available in a wide selection. This media is ideal for large quantities of parts.
Preformed Resin-bonded or Plastic Finishing Media
Plastic or resin-bonded media has a great selection of abrasives, with quartz being the most common. They are available in different shapes such as pyramids, stars, triangles, cones, and many more.
This media is commonly used in cutting steel before it undergoes the finishing process.
Similar to other types of media, steel finishing media is available in a variety of shapes and sizes. The most common shapes that are used include flattened spots, ball shapes, oval balls, and steel pins. Each cubic foot weighs approximately 300 pounds. Among all types of media, this one comes at a higher price compared to others.
Dry media is suitable for removing all moisture of parts. The common type of media is made of crushed corncob.
In addition, there are other types of media such as walnut shells and wooden pegs that is used to brighten the surface of parts.
This is an essential process for mass finishing, especially for parts that are not permitted to be exposed to moisture.
There are alternative media types that aren't commonly used during the mass finishing processes like leather, shoe pegs, carpet tacks, and many more. However, they continue to serve their purposes in different application processes.
6. What is the process of finishing media?
Media is placed inside the tumbling machine of your choice. The media then become moved by the energy generated from the tumbling motor.
The energy that was generated from the tumbling media then transfers over to the parts in the tumbling machine.
Thereafter, the media and the parts rub against each other; it causes the surfaces of the parts to achieve the desired finish.
7.    What factors play a role in purchasing the correct finishing media?
There are various factors that play a role in choosing the correct media as it will ultimately have an impact on the product outcomes.
Here is a list of factors to consider:
This will determine the speed at which the surfaces of parts are finished. It finishes media using a high cutting rate that finishes parts faster with a lower quality result. However, media with a low cutting rate will cut parts slower that will result in desired outcomes.
This factor will determine the lifespan of finishing media. The amount of abrasive material used to make certain media has an influence on the lifespan of the media. Media that cuts faster than others can endure more wear-and-tear compared to low cutting media.
There are different types of media made for various parts. The harder the part is, the harder the media should be. The softer the parts are, the softer the media should be. If hard media is used on soft parts, it will cause damage on the surfaces of parts.
Choosing the correct compound for the media is important, as it will influence the cutting rate and the outcome of the surfaces of parts.
Fracture and chip sensitivity
During certain finishing processes, various media are mixed. This can have a negative effect on the outcome of product surfaces. If it's not monitored properly, it will cause lodging issues on parts.
There are various sizes and shapes for finishing media used for different purposes. For this reason, it's important to choose the right size and shape media for the type of outcome you want to achieve.
If you're tumbling larger parts, then it's best to choose large media. If your tumbling smaller parts, it's advisable to tumble your parts using small finishing media to achieve best results.
This is important when wanting to achieve desired outcomes of your parts. Choosing a media to parts ratio that's appropriate for your application will successfully do the job. Depending on the outcome you want, you'll have to adjust the ratio accordingly.
Flow rate and type of compound
Compounds used for deburring are suitable for cleaning parts and also does so in a fast time frame. Burnishing compound on the other hand is ideal for smoothening the surfaces on parts and increases the cutting rate of media.
Drainage rate and water flowing rate
Water helps in decreasing the level of friction between media and parts during tumbling. It also cleans parts thoroughly, leaving surfaces of parts cleaner and polished.
The type of machine used for finishing media will determine the final product. Finishing media that has slower cutting speed produces better results if the correct media is used for the process.
The vibratory finishing machine operates at a higher speed with faster cutting speeds. Media are worn down faster than slower operating machines.
The rotary finishing machine has a slower cutting speed than the vibratory machine, allowing media to cut better and produce better results.
If there are layers of contamination found on the surfaces of parts, then it makes it challenging for media to cut into and finish the inside layers of parts.
The amount of liquid substances including oils and surface grease contributes to the amount of contamination found of surfaces of parts.
The effectiveness of media relies on the operators. If the operators are knowledgeable on different type of media and how each media functions and adds to the final product.
8. What is the most suitable finishing media?
The type of media you choose needs to be suitable for the type of operation.
If you want precision results, then ceramic media will be the best finishing media for you.
If you need a professional opinion on what the best finishing media will be for you, then give us a call today.
9. What are finishing media commonly used for?
Finishing media is used for a variety of applications.
Some applications of finishing media include:
Finishing media removes any burrs and smoothens surfaces of parts. The finishing media contains of high levels of abrasive properties making it suitable for improving surfaces of parts.
Some finishing media has been designed to give surfaces of parts shiny surfaces. These media types are non-abrasive and contain low levels of abrasive materials.
Finishing media separates the parts during finishing like cutting and deburring. This also avoids friction caused between parts during finishing processes.
Scrubbing surfaces of parts
Some finishing media have oil, grease, or residue left on surfaces. These types of surface dirt are removed using finishing media. It can also be used as abrasive and non-abrasive media to remove all build up on surfaces parts.
10. What are the shapes available for finishing media?
There is a variety of shapes in media. The reason for this is that each finishing process requires a different media shape to achieve desired goals.
Some common finishing media shapes are:
This shape is suitable to get into areas that are difficult to reach. It's suitable for deburring and radiusing parts.
These are 22-degree angled cuts, making it accessible to more areas on parts such as slots and holes.
Cylinder finishing media is manufactured in 45, 22, as well as 60-degree angled cuts. Their structure is useful for improving surfaces of parts. These angle cuts are ideal for tight areas on parts. This is the best finishing media for brightening and burnishing parts.
Wedge finishing media is suitable for parts with dented areas. They produce flawless finishing results.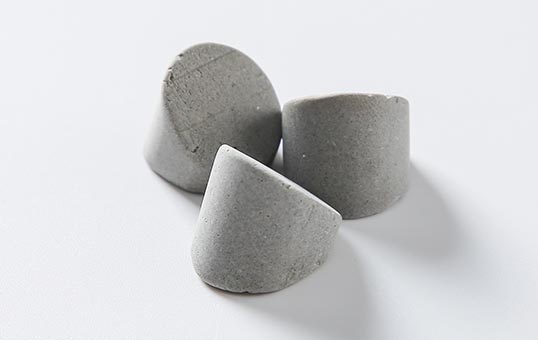 Cones are a great option for polishing surfaces of parts. They work well with parts during tumbling processes as their rounded shape allows them to roll over parts easily during finishing processes.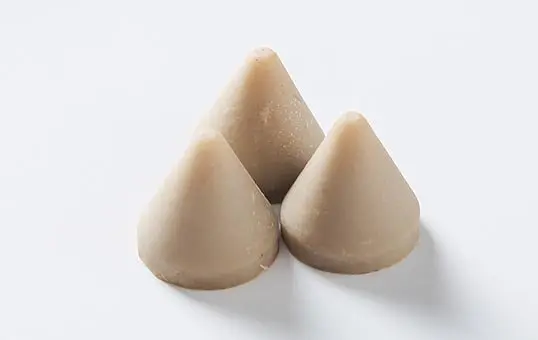 This finishing media are designed with pointed edges, making it suitable for areas that are difficult to reach. This is best used with triangle finishing media for achieving great results for surfaces of parts.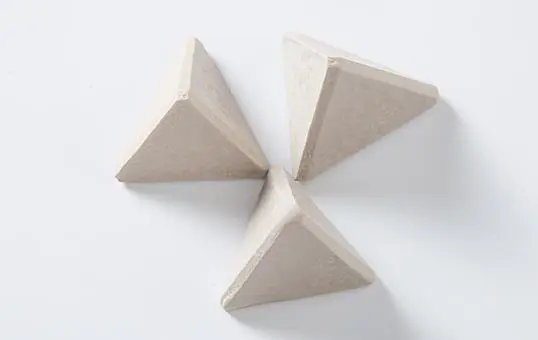 The pyramid-shape finishing media is suitable for getting into holes and corners of parts. Their flat surfaces allows for a fast process with desired results.
If you're looking for refinement results on your parts, then the ellipse is the best finishing media for you. This finishing media gets into those areas that are difficult to reach to ensure that the entire surfaces of parts are fully finished.
11.   What is the lifetime of finishing media?
There are multiple factors that determine the lifetime of finishing media including the media and the cut rate.
12.   How do I calculate the basic media to parts ratio?
Mass finishing relies on finishing to parts ratio. This however, depends on the type of outcome you wish to achieve.
Factors to consider for this ratio are media type, shape, size, and the weight of parts, and amount of media.
Finishing media protects parts against damaging each other during tumbling.
Here is a guideline for mass finishing media to parts ratio:
3:1 – used for stamping parts
3:1 – ideal for self-unloading parts
4:1 – suitable for casting parts
4:1 – ideal for machined parts
5:1 – used for parts that require modification
5:1 – suitable for longer parts
6:1 – suitable for large parts with surfaces that require immediate attention
7:1 – ideal for large parts with sharpened bumps
8:1 – used to protect delicate parts from tangling and damaging
Feel free to send us an inquiry today, and we will have one of our professionals get back to you!