Top-Quality Jewelry Tumbling Media Manufacturers from China

China's Number One Manufacturer and Supplier for Jewelry Tumbling Media
Jewelry tumbling media is ideal for processes such as jewerly polishing and deburring. These processes are suitable for precision rings, watches parts, clocks, pendants, necklaces, pearls, eyewear frames, bracelets, amber, and many more.
As a well-established manufacture of jewelry tumbling media, we have designed a wide range of tumbling media that can be used for getting precision results on your jewelry. These media types include ceramic, plastic, zirconia ball, stainless steel, dry media, walnut shells, and 3P granules.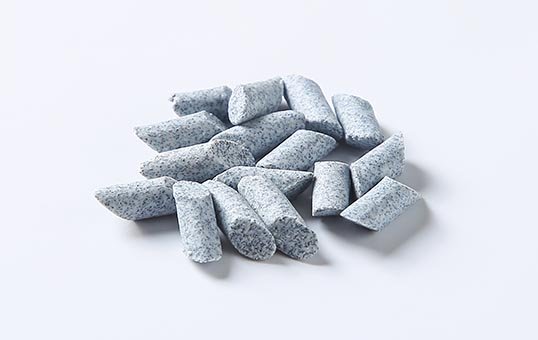 Ceramic media is suitable for the removal of sharp and rough edges on jewelry parts and removes mould build-up on surfaces of jewelry.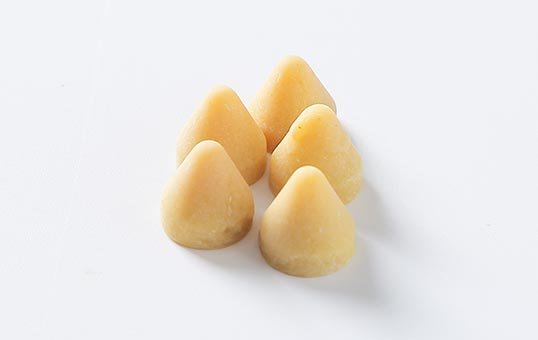 Plastic media is designed to give jewelry surfaces smoothened and polished looks.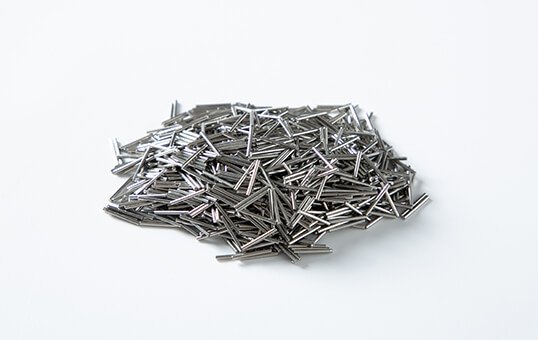 Stainless steel pins are ideal for burnishing surfaces of jewelry in a short period.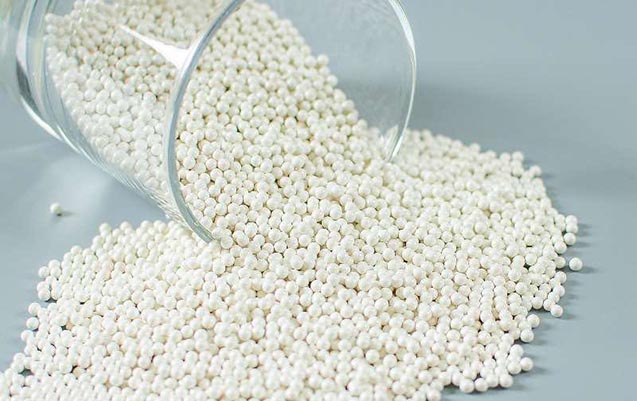 Zirconia tumbling media comes in a ball-shaped media. This is used for burnishing and polishing surfaces of jewelry without causing the parts to rust.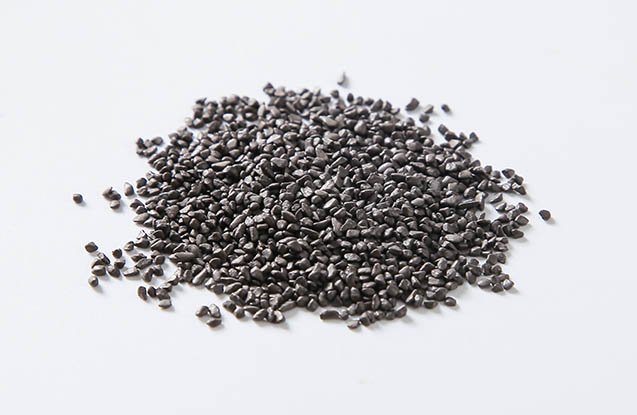 The microcrystalline media is designed with a high density and lower wearing rate. The 3P granule media is ideally used for cutting and polishing jewelry.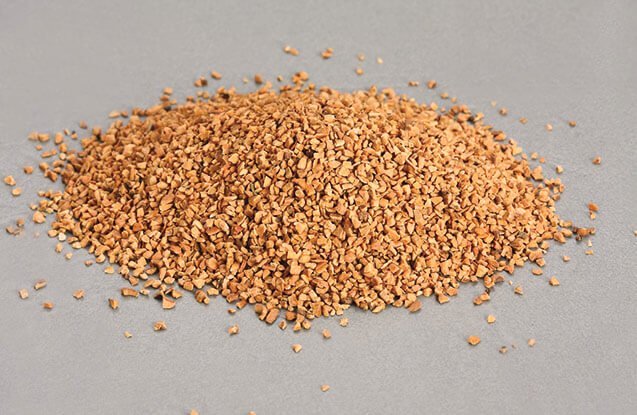 This dry tumbling media is mixed with either a polishing liquid or polishing paste during tumbling to give part surfaces desired outcomes and produces mirror-like finishes. It's suitable for steels, jewelry, and titanium.
Dry media consists of corncob, walnut shells, and wooden materials. These are used during dry tumbling processes and acts to remove any liquids from surfaces of parts.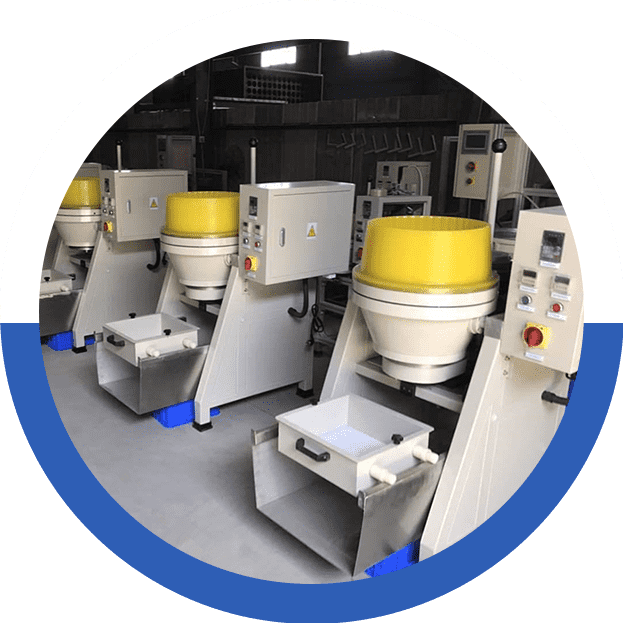 Jewelry Polishing Machine
At Inovatec, we have a wide selection of machines suitable for jewelry polishing. These machines include vibratory, rotary, magnetic, and centrifugal tumbling machines works best for polishing jewelry.

Inovatec Machinery – The Leading Manufacturer and Supplier of Jewelry Tumbling Media in China
Our range of jewelry tumbling media saves 80% of finishing costs
They are designed to reduce the defect rate caused by hand polishing
It lowers the chances of losing precious metals
The tumbling process is automatic and efficient
Frequently Asked Question
Do you manufacture or supply tumbling media?
Inovatec has over 20 years of experience in the field. We manufacture and supply single and bulk production orders of tumbling media. Annually, we manufacture and supply 30,000 tons of tumbling media worldwide. Jewelry tumbling media is one of our leading ranges that we offer.
When ordering jewelry tumbling media, what is the MOQ?
Jewelry tumbling media is usually small and is used in smaller tumbling machine. For this reason, our MOQ is 100kgs for jewelry tumbling media.
How do you package the jewelry tumbling media?
Our double PP bags are used to package jewelry tumbling media. This ensures that no leakages occur during shipment and transportation. We package them in 50lbs or 25kg bags. 40 bags are wrapped into one pallet to make the transporting and moving of media efficient and easy.
How can I make payment?
For general orders, we require 30% payment before we begin your production. Once your production is complete, you can send an agent to come do a quality assessment or you could come have a look yourself. If you are satisfied with the production batch, then a further balance of 70% is required for us to make shipping arrangements for you.
Where can I find the nearest port?
We have a port in Shanghai that is the closest. We also have two other parts in Yiwu and Ningbo. If you require additional shipping, we can arrange to ship your order to your warehouse.

Jewelry Tumbling Media Introduction
Jewelry tumbling media is specifically designed for deburring and polishing precision metals like silver and gold.
Unlike other tumbling media that come in different sizes, jewelry tumbling media only comes in small sizes such as 12mm and 10mm to produce precision results.
Plastic tumbling media is commonly known as grounding chips. These chips are bonded with polyester and are used for fine grinding silver and gold metals.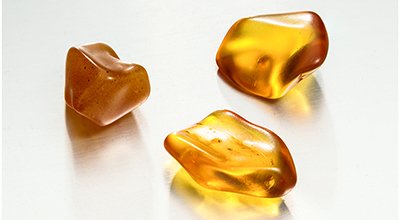 The ceramic media is bonded with abrasives such as brown corundum. These abrasive media type are used for the grinding of steel parts.
Triangle and cylinder-shaped are the most commonly used jewelry tumbling media. They assist polishing processes by getting into areas that are hard-to-reach to ensure that the entire part surface is successfully polished and cleaned.
Stainless steel media such as balls, cones, and pins are popular shapes for jewelry tumbling media. They contain no abrasive material, therefore making the wear-and-tear of these types of media low too. They produce high polished finished on the surfaces of jewelry. Stainless steel pins are also ideal for getting into difficult slots and holes of jewelry.
Zirconia tumbling media is sturdy in structure and is made of durable materials. They are generally used in centrifugal disc finishing machine and vibratory tumbling machines to produce best quality results. In addition, zirconia media balls also has a high sense of gravity. What this means is that zirconia media replaces the stainless steel media without causing them to rust.
The dry tumbling process is usually the final stage in polishing jewelry. During this process, natural materials such as walnut shells, wood, and corncobs are used as media during tumbling. The dry media removes any oil, water, or excess liquids found on the surfaces of jewelry. This is a great media for absorption.
Over the past 20 years in the industry, we can proudly say that we develop our media using high quality materials. These high quality materials ensure that we manufacture the best quality media that produces the highest quality results on all parts.
If you would like to find out how you can perfect your mass finishing by using jewelry tumbling media, then give us a call today. We are happy to assist you in meeting your polishing needs.
Jewelry Tumbling Media FAQ Guide
1.  Which tumbling media is used for jewelry?
There is a selection of tumbling media suitable for jewelry. These include ceramic, plastic, corncob, wood, walnut shells, stainless steel, zirconia and 3P granules. All of these media play different roles in polishing jewelry.
Ceramic tumbling media is ideal for polishing and deburring surface parts of jewelry.
Plastic tumbling media is soft in nature and is used for delicate metals like gold and silver. Plastic media is suitable for polishing jewelry and producing precision results.
Dry tumbling media such as wood, corncobs, and walnut shuts are used with either polishing liquid or polishing paste to produce shiny jewelry surfaces.
Stainless steel tumbling media is ideally used to burnish surfaces of jewelry.
Zirconia media balls can also be used to burnish and polish jewelry surfaces.
3P granule media is ideally used for cutting and polishing jewelry.
2.  What is the process of tumbling jewelry using polishing media?
Jewelry is added into the tumbling machine of your choice along with the preferred media. Depending on what type of finishing product you want, the media needs to be chosen accordingly to achieve the best results.
If you are satisfied with the results, you can then remove it from the tumbling machine. However, if you feel you want a shinier or more polished finished, then we recommend that you allow the jewelry and media to tumble for one more cycle.
3.     Should jewelry be tumbled using dry or wet tumbling?
Generally, jewelry is tumbled using the wet tumbling method.
The wet tumbling process will prevent the dust build-up on parts and will ensure that surfaces are successfully polished.
If you require a mirror finish on your parts, then we advise you to use the dry tumbling method for your jewelry.
4.     How do I choose the correct jewelry tumbling media?
The type of media you choose will depend on the application and results you want.
Stainless steel media is the popular choice for burnishing and polishing jewelry. However, you can use any of the other media types to suit your needs.
5.     Will jewelry tumbling media damage the design of jewelry?
Damages are caused by using the wrong media size, shape, and angle. These factors will determine the results and will prevent your jewelry from damaging.
6.     What is the duration of tumbling jewelry to achieve the correct shine?
The condition of your parts will determine the duration of tumbling. Tumbling jewelry can take between 30 minutes and a few hours to be complete. However, you can check the progress of jewelry during the process to see if you are satisfied.
7.     What's the lifespan on jewelry tumbling media?
Each type of media has a different wear-and-tear level. Some wear out faster than others do. What plays a role in the lifespan of media is how often they are used and for what they are being used for.
Ceramic and stainless steel media are known for its long lifespan due to its robust and strong structure compared to other media like natural and plastic media.
8.  Which size jewelry tumbling media should I purchase?
Generally, media sizes for jewelry are small. Therefore choosing smaller media will be beneficial in getting the best results.
9.  Which shape jewelry tumbling media should I purchase?
Shape isn't as important as size.
All jewelry is designed with different shapes, cuts, sizes, and designs. These different categories of jewelry require different media shapes for tumbling to get the desired outcome.
10.  Is it necessary to clean jewelry tumbling media before using it?
Cleaning is not a requirement; however, it forms great practices to ensure the effectiveness of your jewelry surfaces.
You can simply run the media under water to ensure that any surface residue is removed.
11.  Can plastic be used as jewelry tumbling media?
Yes. Plastic media can be used as a jewelry tumbling media as it has polishing properties that will result in desired outcomes of jewelry.
12.  What amount of jewelry tumbling media is required for one production cycle?
The amount of media is entirely dependent on the amount of parts and what application you plan to do.
13.  Can ceramic media be used as a jewelry tumbling media?
Tumbling jewelry requires fast cutting, therefore ceramic media is an ideal option for this job.
The size and shape of the ceramic media will also be important. Choosing a media with low abrasive elements will too give you the desires look you are going for.
14.  Is jewelry tumbling media more cost-efficient than polishing jewelry by hand?
For mass finishing purposes, hand polishing isn't as effective and efficient as using tumbling media.
Hand polishing is more suitable for smaller scale jobs. It will require more labour and time. Successful results are not guaranteed with hand polishing jewelry.
15.  How can I avoid media from lodging in jewelry?
Lodging issues are usually caused by using the wrong shape and size media for parts.
If you choose the correct size and shape of media that's appropriate for your jewelry and application, then you should not experience any lodging problems.
16.  Can stainless steel tumbling media be used in a vibratory tumbling machine for jewelry?
No. Stainless steel media is not suitable for vibratory tumbling machines. They are designed for rotary tumbling machines.
For vibratory tumbling machines, we suggest you use plastic and ceramic as jewelry tumbling media.
17.  Can corncob and walnut shells be used as jewelry tumbling media?
Yes. These dry tumbling media types are ideal for polishing part surfaces.
We don't recommend you to use dry media only. You can use other media for different finishing results. Dry media can be used for an additional polishing finish.
18.  Why are SS shots used for tumbling jewelry?
SS shots are a type of media that is specially designed for tumbling jewelry.
Their ball-shaped structure is ideal for burnishing and polishing.
Keep in mind that this media is more costly than other media. If you have set aside a budget for this type of media, and require this specialized type of media, then we would advise you to purchase it.
If you want to inquire about jewelry tumbling media, then contact us now. We have tumbling media to suit your needs.