High-Quality Standard Metal Parts Tumbler Machine Manufacturer from China
Low-cost finishing equipment that is also safe
Lifetime warranty for the machine and its parts
Heavy-duty metal machine with a PU lining
The machine is resistant to shock and corrosion

Inovatec Machinery Your Best Metal Parts Tumbler Manufacturer in China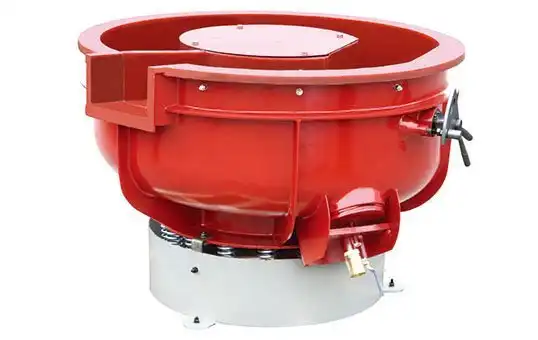 This is the VSB(B) series machine. This heavy-duty machine can do many jobs, all in one machine. For example, deburring parts, polishing, and descaling parts. To add, it can complete multiple batches automatically.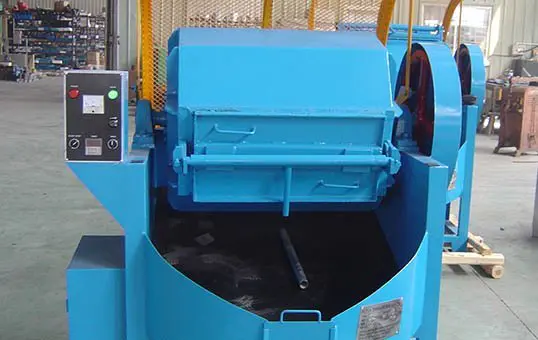 This is also called the DM rotary barrel machine. It is very cheap and easy to operate. It rotates to deburr, polish, and smooth out pieces that need very gentle treatment.
This vibratory tumbler is a bit more on the smaller side—hence the name. If you have a small workshop, this is your perfect choice! The Desktop Vibratory Tumbler rocks removes rust, polishes, and smooths out your workpieces. To add, it's also great for tumbling rocks and reloading brass bullet shells.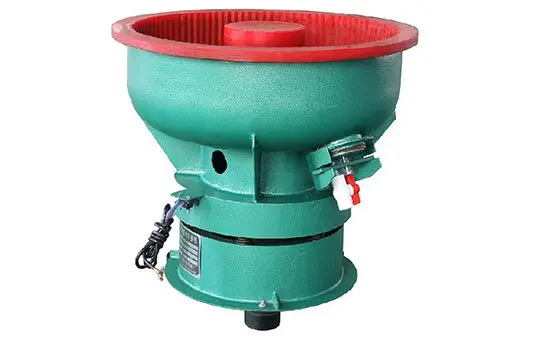 The Economic Vibratory Tumbler is very cost-effective. It tumbles all kinds of rocks and stones. It also comes in a variety of sizes, starting from 25 L.

Inovatec Machinery - China Leading Metal Parts Tumbler Manufacturer & Supplier
Comes in two varieties: the rotary metal tumbler and the vibratory metal tumbler
The machine is quick and provides with high-quality results
Affordable and made to perfection
Used with tumbling media, the workpiece, and a Compound
Frequently Asked Question
What is the MOQ of Metal Parts tumbler?
MOQ for Metal Parts tumbler is one pcs.
How do you make the packaging?
We use a wooden box to protect the Metal parts tumbler during the shipment. The forklift can lift the machine and easy to remove in the workshop.
Where is your nearest port?
Our nearest port is Shanghai Ningbo and Yiwu. We can ship to other locations that you prefer.
Do you offer free sample processing?
Yes, we offer free sample processing. You can send us enough amount of your parts and we will test in our lab. We also need your surface requirement, for example, a reference part with desirable surface finishing. We will send the parts back to you for evaluation after finishing.
How we can check the Metal parts tumblers quality?
You can either come personally or you can book an independent inspector to check machine quality in our workshop. If you need any photo or video we are happy to provide you.

Metal Parts Tumbler Introduction
A Metal Parts Tumbler is generally used with large media.
However, the finished pieces can be of many sizes. The tumblers are suitable for both small pieces and large pieces as well vibratory tumbler for rocks.
The Metal Polishing tumbling machine can do many jobs, depending on the result you wish to see. Anything from deburring, rust removal, polishing, cleaning, burnishing, etc. To add, the machine is budget-friendly.
Buying a Metal Parts tumbler is quite cheaper than getting a manual finishing service.
Every batch will provide you with consistent results.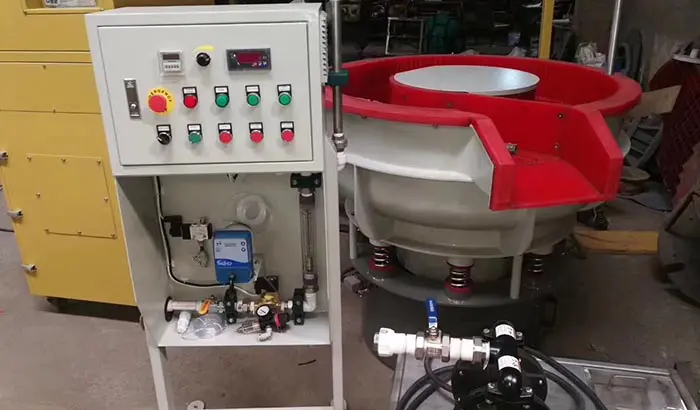 Deburring and polishing can be done to many types of parts. For example, automotive parts, machining parts, and punching parts.
Also, the machine is not limited to only stainless steel polishing. You can expect to polish brass, aluminum, titanium, copper, and much more.
Do you have gold or silver pieces? They can be finished too!
Whether it's a rotary metal tumbler or a vibratory metal tumbler, they both have their good qualities.
The metal vibratory rock tumbler is known for its smooth polishing and deburring. The rotary metal tumbler, on the other hand, is best for finishing purposes.
The rotary metal tumbler is a very quiet machine. You can even leave it running for a while without any supervision.
Inovatec Machinery manufactures its machines in the highest quality. The machines are made of the best polyurethane material. Also, they are covered with a D90 PU lining.
When responsibly used, the machines can last for many years.
Inovatec Machinery has been manufacturing for the past two decades. They have upheld their name through incredible products and reliable customer service.
They can help you choose the perfect Metal Parts Tumbler according to your desired results.
If you would like to send them parts for trial, you absolutely can!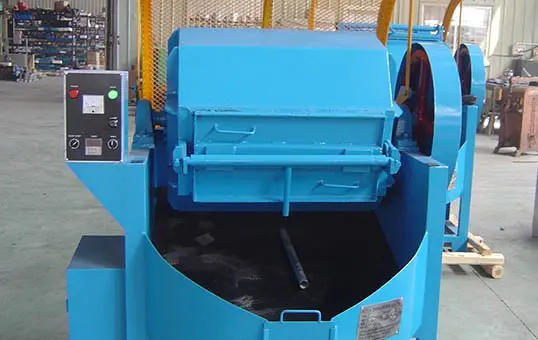 They will help you choose the best finishing machine according to your needs.
Contact them today to get a quote within a day!
Metal Parts Tumbler FAQ Guide
1. What is a Metal Parts Tumbler?
Before getting to know the machine, we need to understand what exactly tumbling is.
Tumbling can also be referred to as barrel finishing. This process results in a polished product created with a combination of abrasive media and other chemical agents.
But how does a tumbler work? Well, just as the name suggests, it tumbles or rotates at a constant speed.
The Metal Parts tumbler has either six or eight sides.
For them to work, an abrasive media, a lubricant, and an object are placed into the machine.
As the barrel rotates, it polishes the surface of the object. Some things it can do is remove rust, deburr, polish, clean, grind the metal parts, etc.
This happens because of the constant friction caused by the tumbling. The metal is paired with abrasive media and a chemical compound.
Why choose a Metal Parts Tumbler? These machines are super quiet and require little to no supervision during the process.
To add, the machines are very cost-effective. You can get multiple batches done all at once.
2. How does the tumbler work?
The Metal Parts Tumbler barrel moves in a rotating motion to create fiction.
It creates friction between the compound (not used in every case) and the metal pieces.
There are only two types of tumbling:
Dry tumbling
Wet tumbling
Dry tumbling uses a barrel of a standard size. This can be 30", 36", or 42".
Dry tumbling tends to be quite expensive due to the special equipment needed for the process.
It is also not a very common way of tumbling since it creates a lot of noise during the process.
However, dry tumbling creates little to no waste. In this case, at least, you are saving money.
Wet tumbling uses a resealable barrel. This is specifically made to handle liquids.
Then, we put the barrel on a frame. The frame has rotators. As a result, the barrel moves and processes the items with around 40-60 rotations per minute.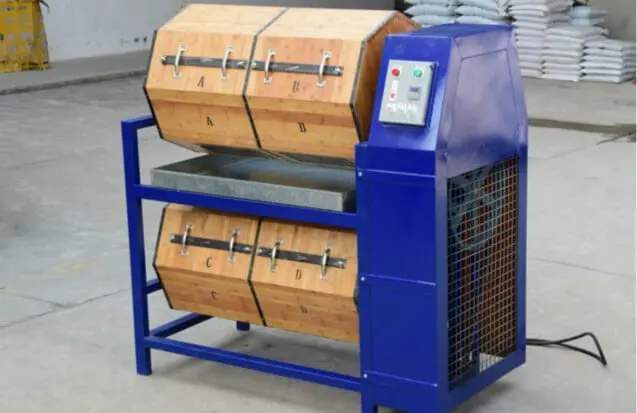 Why is speed so important?
If the barrel happens to move too fast, the product can stick to the walls of the barrel.
This will result in a loss of energy and time. You will also not achieve the result that you want to see.
And if the barrel rotates at a slower pace, it will waste time and efficiency.
Gravity plays a huge role in this process. It helps create friction between the tumbling media, the parts, and the compound—if using any.
The friction smooths out the surfaces of parts. It even hardens them in some cases.
Another thing that improves the process is the sides of the barrel (6 or 8 sides).
If the barrel shapes like a cylinder, everything would keep sliding down. There wouldn't be much friction.
Wet tumbling uses a lot of abrasive media.
They use water or compounds to clean the surface of the parts inside the machine.
Wet tumbling is better in the sense that it does not create much noise during the process.
As a result, the tumbling media retains its shape. You need not get more media for the next batch.
However, wet tumbling comes with an additional cost. You have to treat the waste produced during the process.
Titanium and steel pieces usually use ceramic as tumbling media.
Ceramic is great for this process because you can control its harshness.
As a result, the process does not take too much time.
And since ceramic is so durable, it has a longer life than most media.
This, in turn, avoids the purchase of other media.
You can always count on ceramic to improve the surface of a product.
Plastic, however, does not help with surface improvement.
But, plastic media is 40% cheaper than ceramic media.
Because of this, it is more widely-used.
Plastic also does not crack; it's very flexible.
After metals tumble with ceramics, plastic is used.
This process is costly, but the result is worth your money.
3. How do you choose media for the tumbling process?
Media is essentially any abrasive material. This combines with the part that needs polishing as well as the chemical.
Abrasive media comes in many types.
However, the most common media are synthetic plastic and ceramic.
Before choosing a media, you have to consider a few things. What type of metal you want to improve and how you want to do this. This can be anything from polishing to deburring, to cleaning and smoothing.
Plastic is the best option for soft metals like brass.
This is because it would not impact the soft metals.
Once the soft metal is processed, it will have a longer life.
To add, plastic is suitable for processes that require a short time to run.
Since plastic is light, the process would not require a lot of work.
On the other hand, hard metals should pair with harsher media, such as ceramic.
Ceramic goes well with hard metals like steel and nickel.
Ceramic also results in a very polished, smooth finish.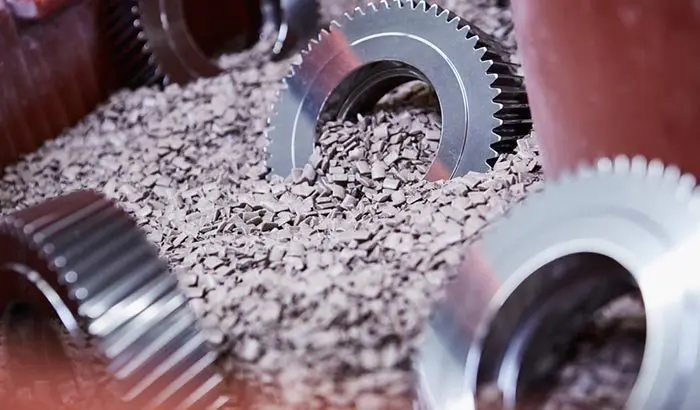 Next, you choose what you want to do with your metal. Is it polishing? Cleaning? According to this, you choose what shape of media you should use.
Deburring requires media that is not bulky nor too delicate.
The deburring media needs to go through holes and crevices in the media to properly do its job.
If you don't do deburring properly, the product can damage. You may also have to pay for its repairs and/or other issues.
The dents or burrs caused by this misuse of media can mess up the dimensions of the product.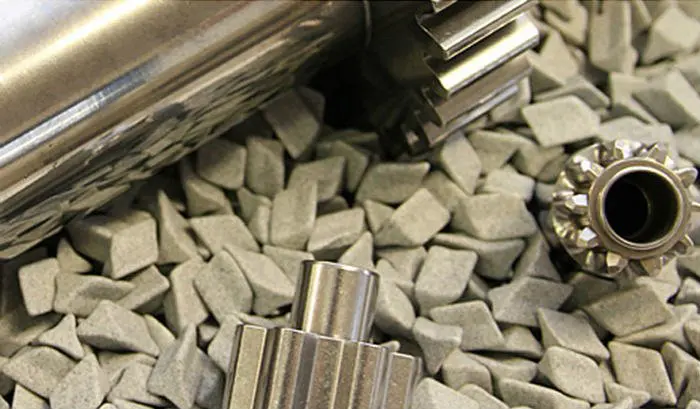 So, you need to make sure you are selling your media properly.
When you choose your media properly, you will get the best results.
4. How does wet tumbling work for metal tumblers?
Wet tumbling makes use of horizontal barrels.
These barrels are either shaped like a hexagon or an octagon.
These barrels are also larger than other barrels.
To add, these barrels are specially designed to deal with water and other liquids.
Next, we fill the barrel halfway full with the media, lubricants, and then the metal parts.
Then, we add the lubricant or water into the barrel.
The liquids need to be one third to the proportion of the media. This will ensure that the process is efficient.
Lastly, we spin the barrel. It would have around 40-60 spins per minute.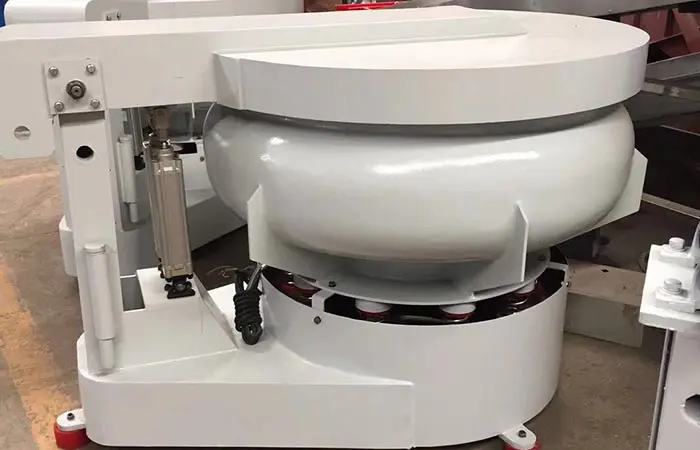 The barrel mustn't spin too fast or too slow.
When it's too fast, the products will stick to the walls of the barrel.
When it's too slow, the process will be ineffective. It would consume too much time and energy.
We can add chemicals to the mixture to further improve the surface quality.
If metal is very light or thin, water can make these pieces float.
The pieces can also stick together.
However, with the use of compounds, these small pieces can have a better finish.
The flat parts of the barrel protect it from the impact caused inside the machine.
These parts are generally made of rubber.
5. What is a vibratory bowl?
Vibratory bowls are used in vibratory tumbling. This is a completely different process.
The two do use the same contents, though (chemicals, media, and metal parts).
But the processes are quite different.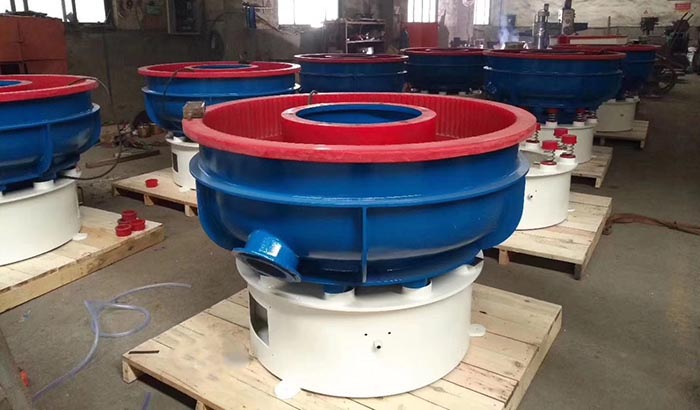 This is how it happens:
Vibratory tumbling is a process that improves the surface texture of metals.
We do this by selecting a specific shape of tumbling media. Then, we put it into the tub of the machine.
Next, the vibratory machine very slowly rotates and vibrates.
Vibratory tumblers work best with large pieces and small, dainty pieces.
These types of parts are never put in a barrel machine.
The vibratory bowl can only do this job.
Vibratory machines are only good for improving the surface of metal parts.
6. Can stainless steel tumble?
Yes, stainless steel can tumble.
But first, you need to choose how you want it to improve.
You may want to polish it, deburr it, etc.
Do you want a significant impact?
If you want a high level of impact, then you will need harsh abrasives. For example, ceramic.
You can mix ceramic with water or a chemical to get your desired result.
With stainless steel, rust is very uncommon. You may only want to polish or deburr the material.
Do this with water, metal cleaner, or a non-toxic cleaner such as olive oil.
You can best polish stainless steel using ceramic media in a barrel tumbler. Then, use a vibratory tumbler.
This will assure a shiny, polished product.
7. How can stainless steel parts tumble?
You may already know by now that stainless steel does not rust. Which means that you need very abrasive media to do the polishing.
Note that the only things you can do with steel are polishing, deburring, and rounding out sharp corners.
You can use a vibratory tumbler or a barrel tumbler to achieve this result.
It is much cheaper to do it in a machine than every piece manually.
We fill the tumbler halfway full with the abrasive and the parts. Then, we add the lubricant or compound.
Depending on the final product, times will vary.
The speed at which the tumbler moves is set to the best of efficiency. This will provide the best results.
After this process, you can also use plastic media in a vibratory bowl. This will further improve the quality of your pieces.
This extra step is both optional and expensive. However, you will have a much smoother piece.
8. What is tumble finishing?
Tumble finishing is also called a barrel finishing.
Metal parts can improve by many things. Polishing, deburring, and rust removal are just some of them.
Tumbling only cleans a surface and improves its surface.
Soft metals work well with softer tumbling media.
Harder metals are always paired with harsher media.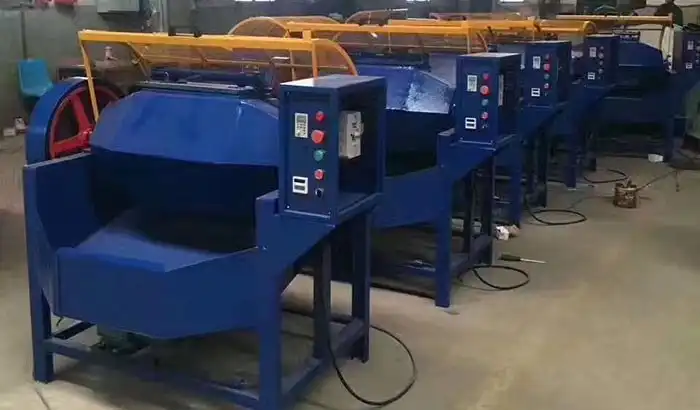 The abrasives need to pass through the holes of your product. They should not be too big nor small.
You can choose between a vibratory or a barrel tumbler.
The two processes are different but give the same results.
The barrels of tumbler can be either hexagons or octagons.
The barrel never shapes like a cylinder.
Metal parts cannot tumble in a cylinder barrel.
This shape would only cause the contents to drag.
Besides, a six- or eight-sided barrel works best for these purposes.
Next, we decide the speed of the barrel.
If it moves too fast, everything will cling to the side of the barrel.
If it moves too slow, the process will take a very long time with no definitive results.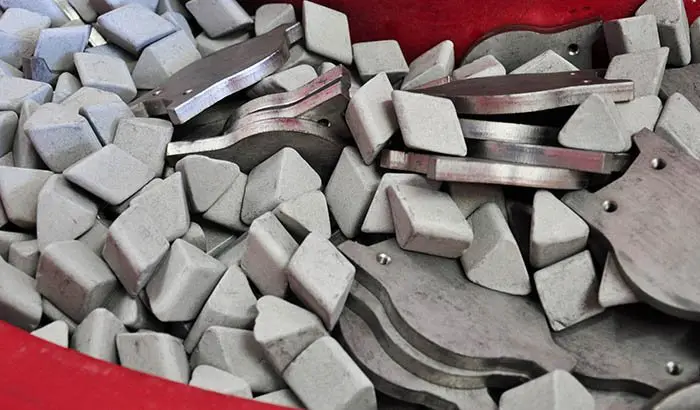 Wet tumbling is much cheaper than dry tumbling.
Dry tumbling is also louder than wet tumbling.
However, wet tumbling comes with the cost of disposing of chemical waste.
9. What is the difference between barrel tumbling and vibratory tumbling?
Both the processes are for mass finishing.
In a very short amount of time, they smooth out the surfaces of metals.
In vibratory finishing, we put the metal parts, compounds, and the media into the chamber.
The machine then vibrates and moves slowly to create friction.
Friction grids all the materials together.
In barrel finishing, we put the same contents inside a hexagonal or octagonal barrel.
Next, the barrel rotates at a specific speed.
The difference between the two machines is how they work.
Vibratory machines usually use ceramic or plastic.
This metal parts tumbler also moves a bit faster than barrel tumblers.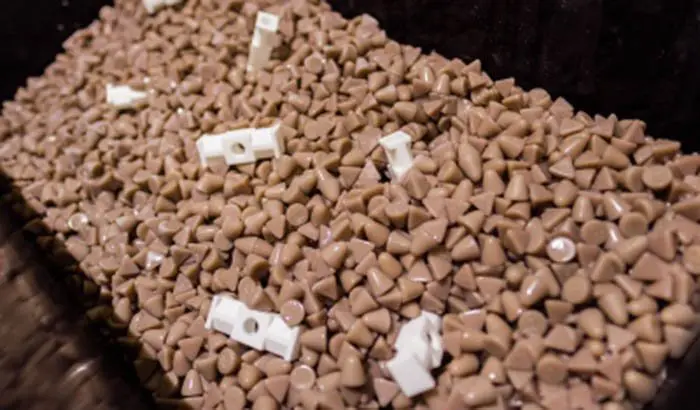 Because of its speed, vibratory tumblers have lesser cycles.
Barrel tumblers are more aggressive with their process.
This is because they deal with harder metals like titanium.
Vibratory tumblers are also more expensive. They occupy a lot of space.
Barrel tumblers take time but are cheaper than vibratory ones.
Depending on how you see them, they both have their pros and cons.
You have to decide which machine best suits your purposes.
10. Is using a metal tumbler expensive?
It can be expensive, but that depends on what you want.
If you want a higher impact on your metal, you will need more expensive media. If you want to round corners or generally shine them, you can use a cheaper alternative.
For harder metals, use a harsher media.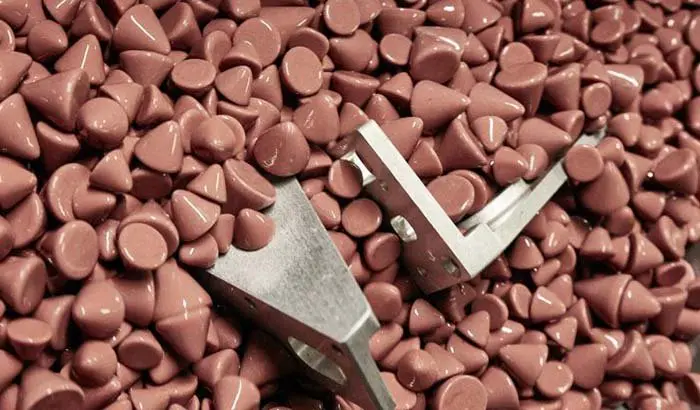 Soft metals require synthetic media, as it does not cause a very high impact.
Note that using synthetic media does not give you a shine.
Ceramic is the only medium that can provide a shiny finish.
You may also choose to double-tumble. This means that you first tumble with ceramic and then with synthetic media.
However, the double-tumble process is quite expensive.
Why? Well, it's because you need to get ceramic media, synthetic media, and chemicals. You will have to cover the cost of energy as well.
11. How can I clean my metal parts after tumbling?
You can always clean up your final product after dry tumbling.
You can use any dry organic material to do this. For example, walnut shell grit or corn cob grit.
This is because these materials take in more liquid than sand does.
These materials can also absorb oil and grime from the piece of metal.
When tumbling, you can even choose to add the organic material along with the other contents in the machine.
Pumice is a product found in volcanic ash. This is one of the best materials to add to the machine. As a result, the oil and dirt will already absorb.
Wet tumbling has a different story. You should always rinse your metal parts after the tumbling process. Do this with clean water.
After this, manually tumble them with corn cob grit. Do so under a heat lamp for the best results.