Description
Optional Setting
Video
| | |
| --- | --- |
| 1 | vessel capacity:100L |
| 2 | work part quantity each time: 24pieces(only need one blender) |
| 3 | Main motor power:2.2kw |
| 4 | lifter power: 0.37kw |
| 5 | The RPM for work part clamp: 0~160rpm |
| 6 | dimension: 1020*860*1840mm |
| 7 | Weight:450kg |
Ideal for excellent finishing high value-added parts and sensitive parts
Siemens touch screen PLC display allows up to 100 program
Variable speed control the processing speed
Engineering fixture for tools, medical implant, and dies
Short processing time with an easy-to-change processing chamber

Drag Finishing Machine Introduction
Drag finishing is not very cost-effective, but it provides high-quality polishing without the use of operators.
The machine has a rotation speed of 160 rpm.
These machines can remove metal 40X faster than a vibratory finishing machine can. As a result, it is a lot quicker.
Also, you can have a drag machine customized to the type of parts.
You can send a sample of your parts to Inovatec. Then, the engineers will design machine clamps according to the size and form of your parts.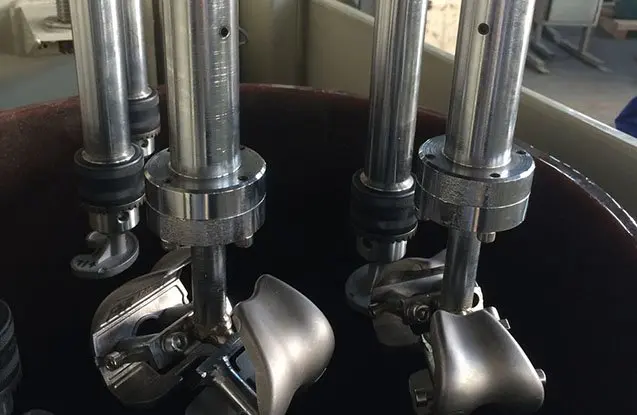 After this, the process is simulated on computer software.
Inovatec aims to process as many parts as they can, whilst avoiding the friction caused between them.
Drag finishing machines are of top-notch quality.
The tumbling media is selected according to your parts. Inovatec hand-picks this media from their collection of hundreds.
Drag finishing machines can do two types of functions. They can provide a high-gloss polish or aggressive deburring.
In detail, this includes polishing titanium implants, polishing stainless steel, and deburring a Miller cutter.
Inovatec Machinery has been customizing and manufacturing metal surface finishing machines as well as tumbling media for the past 20 years.
They assist in every part of the process—from the first sketch to when it goes out for delivery.
Innovate Machinery is CE certified. It doesn't matter what part of the world you're in, you too, and can order and receive a drag finishing machine.
The machines come with a hand-operating media tank. This allows you to quickly change tumbling media as required. This feature is super helpful in multi-step processes.
Once you set it to a specific process, the machine can repeat this process many times without any supervision.
The machines are very quiet.
You can add items to the machine via a hydraulic cylinder.
A heavy-duty machine that is strongly engineered.
Easy design with minimal environmental impact.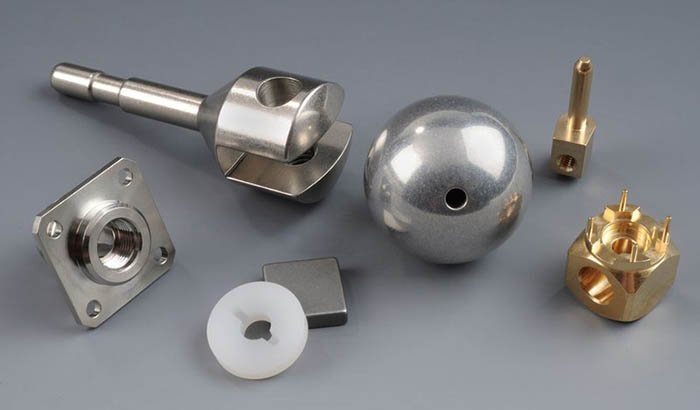 After you purchase a machine, you will be guided by Inovatec's after-sales team. Inovatec Machinery also has a background in technical engineering.
They reply within 8 hours of your inquiries or concerns.
Contact them ASAP to get a quote!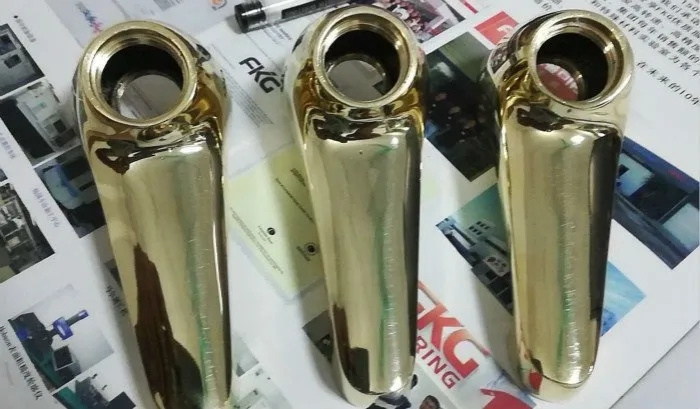 Drag Finishing Machine FAQ Guide
1. What is a Drag Finishing Machine?
Drag machines are the best option to polish and deburr sensitive and highly-valued parts.
This includes parts that are subject to friction during the polishing process.
To add, these machines polish parts that cannot, in any way, have nicks or dents on their surface.
These machines use a high level of energy. They polish and deburr parts that are handled with care. Also, they allow for contactless polishing and deburring.
As a result, you will have the desired surface finish.
Drag finishing machines have frequency inverters. These inverters control the speed at which it rotates.
On the other hand, the power drive unit moves either up or down.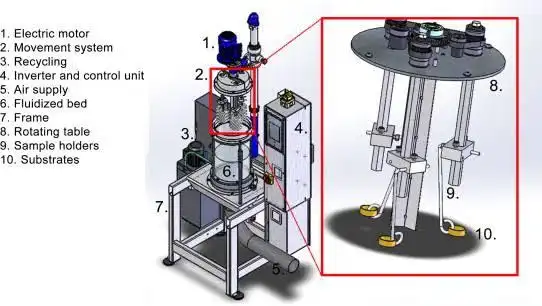 2. How does a Drag Finishing Machine work?
First, we clamp the parts that need to be processed. They are attached to the holder.
When the machine starts working, the motor allows the holder to move. They move in a circular motion, dragging through the bowl or tub.
This bowl contains a mass of tumbling media or grinding mass.
The holders move at a high speed. It ensures that every piece is getting the same treatment.
When the workpieces grind against the media, this causes friction. As a result, the workpieces round out, smooth, and polish. All of this happens in a very short amount of time.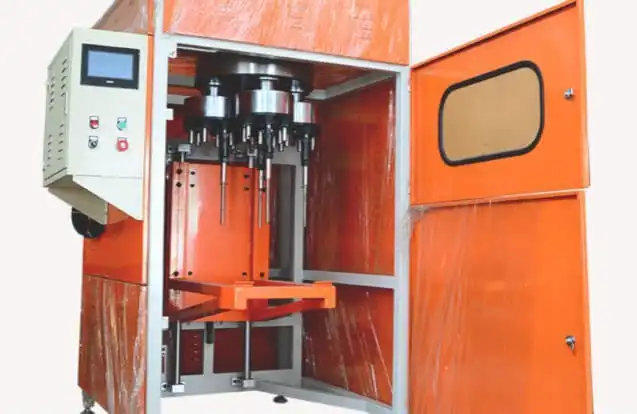 The final product is just as good as if it was polished by hand—if not better.
All in all, the sensitive part goes through a successful mass finishing process.
3. What are the Parts of a Drag Finishing Machine?
Machine
The following are the components that make up a drag finishing machine:
The Processing Unit or Bowl
This is the part of the machine where the handlers move and the process is carried out.
Inside the bowl are the media and the compound. These two items are vital to the process.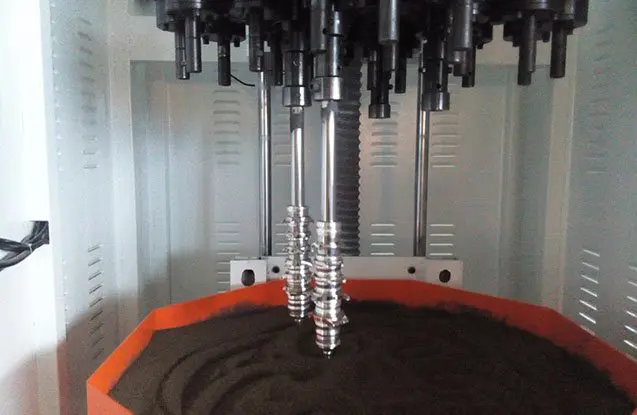 Carousel or Spindle
This is the more technical part of the machine.
The spindle rotates inside the bowl. The operator controls the speed at which it moves.
The spindle keeps on moving until the process is completed.
Water System
Many drag finishing machines have a water system in them. This system controls how much water is used by the machine.
But why need a cooling system? It's normal for machines to heat up in the process. The water cools down the motor and other components in the machine.
Besides, the water cleans any pieces that the workpiece sheds.
Electric Control System
The drag machine has an upright electric control system.
The control boards have push buttons, levers, as well as displays. This controls every part of the machine.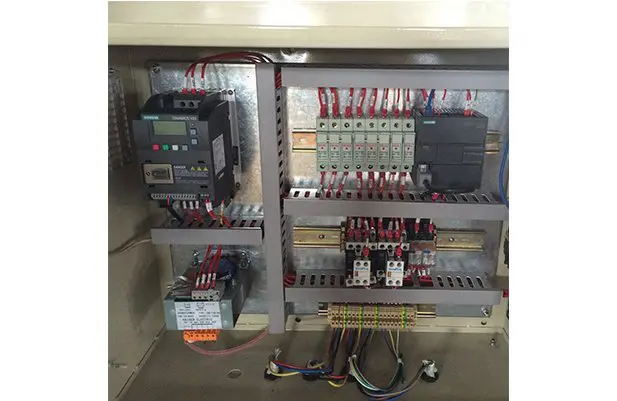 The Compound
The compound is either a solid or liquid substance that we put into the bowl.
This makes the process smoother to carry out. Also, it reduces corrosion in the workpieces.
The Media
The media can be harsh or non-harsh. This is also in the bowl and rubs with the pieces.
The media causes friction against the pieces. This results in a polished finish.
4. How Does a Drag Finishing Machine Function?
Every model and version of a drag machine has a different function.
But polishing and deburring are not the only things they can do. Here's a list of their functions:
Cleaning
Cleaning is perhaps the most popular function of these machines.
They clean impurities from the parts.
These impurities include dust, grime, tarnish, or any other residue.
Surface Refinement
The machine makes small adjustments to a piece's surface. This improves the overall appearance of the workpiece.
For example, burnishing, polishing, cleaning, and descaling.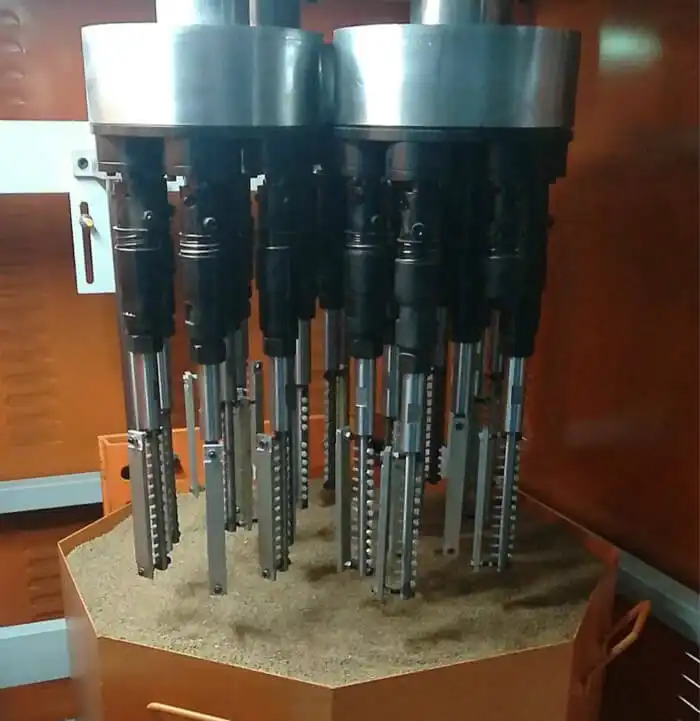 Deburring
Deburring is another popular reason why we use these machines.
Deburring removes sharp corners and imperfections of a metal surface. These imperfections come after the manufacturing process.
A prime example of deburring is rounding out a sharp edge.
Burnishing and Polishing
Burnishing gives a workpiece its shine.
We use different media for different levels of  luster. Some examples include ceramic media, porcelain media, steel media, etc.
5. What are Drag Finishing Machines beneficial for?
Drag machines have so many benefits.
Here are some examples of why they are beneficial:
Corrosion Resistance
Finishing a piece gives it a smoother surface with no rough or notched areas.
To add, the piece has a good defense against rust and metal corrosion.
In simpler words, the final piece is less likely to have any scratches or minor defects.
Stress Hardening
The drag machines are good at condensing the form of a metal. This strengthens its structure.
The final workpiece is 50X to 100X stronger than it was, to begin with.
As a result, it's much more efficient.
6. How are Drag Finishing Machines Different from Other Mass Finishing Machines?
They are. Drag finishing machines are quite different from other mass finishing machines.
Following are some reasons why they stand out from the rest:
High Speed and Pressure
We determine the efficiency of a machine by its speed and how long it takes to do a job.
The faster the friction, the quicker the work will finish.
It is how drag finishing machines are better:
The machine drags the metal parts in the bowl or tub.
The high speed mounts the pressure. This produces high-quality results within a short period. The process is 40X faster than other machines.
No Friction Among the Workpieces
Another reason that these machines are great is because of the lack of friction. We put the workpieces into clamps of holders.
We determine the number of holders on the size of the machine. The number can range anywhere from 4-12.
This is different from many other mass finishing machines. Other machines allow the workpieces to move by themselves.
However, in a drag machine, the workpieces never touch each other.
As a result, there is no friction or cause for nicks on the surfaces of the pieces.
Consistent Finishing
You can set up a machine and it will repeat the process for you every time.
The process is even among all the pieces.
This happens because we expose all the pieces to the same amount of media.
Other machines do not have this feature. You cannot fully submerge your workpieces into the media.
7. Drag Finishing Machines are Best Suitable for what Type of Workpieces?
Drag machines are great because they can easily be controlled.
They work best for delicate, highly-valued parts. These parts require a process that needs repeating over and over again.
These are the reasons why drag machines are so great. They are suitable for hard and tough metals.
For example, titanium, stainless steel, Inconel, and many more.
It would also include tools or any metal products with a strong surface hardness.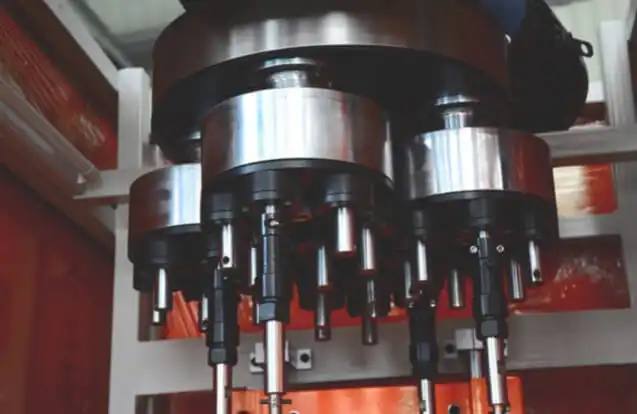 8. How is a Drag Finishing Machine USed for Industrial Purposes?
Industrial applications require the application of the process of many different parts. They specifically need deburring, high-gloss polishing, and breaking edges.
The following are examples of industrial applications:
Grinding and Polishing Stainless Steel Boat Propellers
We put these castings through a grinding process in a drag machine.
Next, we polish it in another drag machine.
Paint Preparation of Outboard Marine Drive Components
Marine drive components include die castings. We smoothen them out, give them a nice finish, and then we paint them.
Grinding and Polishing Medical Implants
We cast these implants first. Then, we polish implants such as leg implants, knee, and ankle implants.
After that, we put them in a finishing process with many steps.  It includes grinding them, giving them a shiny surface, and so on.
Tabletting Tools Polishing
We use tabletting tools in Tableting Press Machines. The pieces need good polishing and smoothness because then they are more efficient. The drag machines by Inovatec Machinery can polish tableting tools in a minimal amount of time.
Moreover, the polishing process makes the tools resistant to potentially sucking to tablets. For pharmaceutical manufacturers, this process is quite cheap. Also, the process is contactless! No hand operation needed.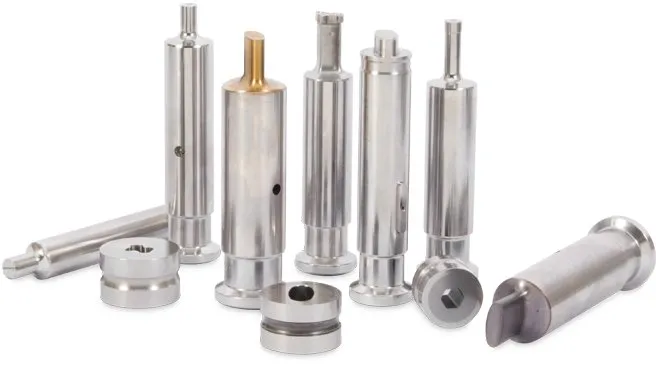 9. What Media is Most Suitable for Drag Finishing Machines?
Drag finishing machines use both abrasive and non-abrasive media.
We cannot use one media for all types of workpieces.
However, the most popular media are ceramic, porcelain, corn cobs, walnut shells, etc.
There are also some common shapes for media. These include cones, cylinders, pyramids, spheres, and much more.

Since there are so many options, there is a simple method for choosing your perfect media.
If you don't choose media wisely, you may damage your workpiece. The media may also stick to the piece.
Thus, always make sure that you choose the correct media.
10. How to Maintain a Drag Finishing Machine?
Taking care of your machine is crucial. It directly affects how long it will last.
That's why it's good to monitor your machine regularly.
This is how you can maintain your machine:
Stabilizing the Media Level
Do not reduce the level of media to save money.
If you do that, you may face many problems. This can include inconsistent finishing, longer process time, inefficient results, and much more.
Checking Your Machine
When a machine works too much, it is prone to wearing out.
If you don't regularly check up on your machine, it may be damaged. As a result, this may also impact the workpiece.
Always check the spindle, the bowl, and other components before and after every use.
11. How to Adjust the Speed of a Drag Finishing Machine?
Yes, we can adjust the speed of the machine through the electric control panel.
This control is quite helpful. Operators can set it to a lower speed to give it a better finish or polish.
At higher speeds, we can do aggressive deburring and smoothing out edges.
12. Are there any economic advantages in the usage of a Drag Finishing Machine over other types of mass finishing machines?
Drag finishing  machines use up a lot of energy.
As such, they work best for tough and hard metals of all sizes.
We can control the machines level of speed and pressure. It ensures that the piece finishes quickly and efficiently.
However, this means that this machine is not on the cheap side.
With the quality of work and the time it takes to achieve it, drag machines are worth the cost. They are cheap if you consider them for long-term purposes.