Inovatec Machinery Polishing Equipment - A Leading Automotive Parts Polishing Expert
High-quality polishing equipment for your turbo parts
Highly effective and efficient mass polishing machines
Uniform polish – including intricate corners
Both standard and custom machines available for you

Inovatec Machinery Polish Your Turbo Parts Effectively and Safely
Inovatec Machinery is a leading turbo parts polishing expert – with over two decades of experience in the field. We also manufacture machines that meet world-class standards.
You can order yours today! You will not regret the results.
This machine works in the same way as the previous one does – only that it has dividers in its trough. These dividers are essential because they prevent entirely part-to-part contacts of fragile parts during polishing.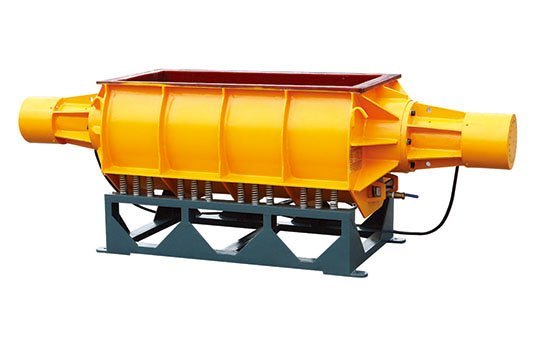 This machine is ideal for turbo parts polishing because of its unique shape. It has a rectangular polishing chamber which can accommodate abnormally longer pieces. The good thing about using this machine is that it does not alter with the shape or dimensions of your turbo parts.
Turbo and Turbo Parts Polishing Media

Inovatec Machinery - China's Leading Professional Turbo Parts Polishing Company
Contact us today for advice on mass polishing
Order either standard or customized polishing machines
Get high-quality polishing media.
Economical Solution To Meet Your Finishing Needs
Frequently Asked Question
How Much Power Supply Does a Trough Vibratory Polishing Machine Require?
The first requirement is to have a 3-phase power connection. We strongly recommend using the 3-phase power connection – never use a single-phase power connection to run your machine.
The machine runs comfortably on a 230, and a 380-480V power supply.
What is the Least Number of Machines that I Can Order?
You can order at least one complete machine at a time. You can order as many machines as you please. There is no limit to the maximum number of machines that you can order.
What is Inovatec Machinery's Payment Policy for Ordering a Machine?
When you order a machine, you are required to pay 30% of the total amount upfront as we manufacture the machine. You should then complete the remaining 70% of the total amount before we ship over the machine to you.
What Polishing Media is Ideal for Polishing Turbos and their Parts?
We recommend using polishing media that will not ruin your parts. You should use porcelain or plastic polishing media.
Alternatively, if you are not sure of what media you should use, you can contact us today and vividly explain your situation to us.
Where Can Inovatec Machinery Ship Machines?
You can ship your machines to wherever you are on this globe. All you have to do is provide us with the correct address, and you'll have your machine there soonest possible.

Turbo Polishing – The Ultimate Guide
Many automotive today use turbos to produce more torque to their engines. However, before installing turbos to engines, a lot has to be done.
One of the primary processes that each turbo has to undergo is polishing. As you polish your turbos, you also have to consider how effective and efficient the process should be. You cannot afford to ignore the polishing length of the process.
Well, in this article, you are going to understand in a better way:
How to polish turbos and their parts
The benefits affiliated with turbo polishing
The different types of turbos that you can polish comfortably
Keep reading this article to find out more.
1.   What is a Turbo?
A turbo is a device which gets installed in an engine to enhance the engine's performance by increasing the torque the engine produces.
Turbos have the following primary parts – turbines, center housings and compressors.
2.   What are the Advantages of Polishing Turbos?
There are several benefits of polishing turbos. Check them out:
●      Engine Performance Enhancement
When you polish your turbos effectively, your engine performance increases. Polishing does away with minor imperfections, therefore, enhancing the performance.
●      Stronger Turbos
As you've already learned, polishing your turbos does away with surfaces imperfections. Such imperfections may include corrosives. Polishing does away with rust and oxidation layers.
●      Safer to Install
When your turbos are newly made, there is a great chance that they may have burrs and scales on their edges. Burrs and scales are dangerous to work with because they can cut you severely.
They also cause miscalculation of dimensions as well as premature wearing out of parts.
●      Beautiful and Uniform Finish
After polishing, your turbos' surfaces look beautiful. Some turbos like stainless steel have an impressive mirror finish on their surfaces.
3.   How are Turbos Polished Manually?
Long before mass polishing machines were invented, people polished turbos manually before installing them. There were two primary ways of cleaning turbos manually.
Check this out:
The first method required the use of a working bench and a wheel grinder. These two elements were fixed to each other. The polisher would then pass the turbo's surface on the grinding wheel to polish it.
The second method is almost similar to the first one. The turbo's or its parts were placed on a working surface. The polisher would then move the grinding wheel to polish any part of the turbo or its parts.
These grinding wheels had different levels of abrasives. However, this polishing style takes too long to polish and reach intricate corners of the turbo's parts.
4.   What is a Turbo Polishing Machine?
A turbo polishing machine is either a semi-automated or fully automated polishing machine that can polish your turbo's parts rapidly and effectively. They are also efficient.
It uses electricity to run. It polishes using polishing media and polishing compounds. They reduce 95% of the polishing labor.
There are two machines that experts recommend their usage for turbo parts polishing. The first one is the regular trough vibratory polishing machine. The second one is called a trough vibratory polishing machine – with dividers in its polishing trough.

5.   Why is it Important to Polish Turbo Parts Using a Turbo Polishing Machine?
There are several reasons why it is essential yet beneficial for you to polish your turbo parts using a turbo polishing machine. Check them out:
●      Better Polishing Quality
Machine polish is better than manual polish. The machine can polish even the most intricate corners comfortably.
●      Big Batch Polishing Capability
Turbo polishing machines are capable of cleaning many parts at the same time – in a single cycle. Unlike manual finishing, you get to process several pieces at the same time, therefore, saving a lot of time.
●      Reduces Manual Labor
When polishing using mass finishing machines, you get to reduce manual labor by 95%. You may only be required to load and unload your parts from these machines manually. However, the polishing process is entirely up to the machine to finish rapidly and effectively.
●      Prevents Parts' Damages
When the trough vibratory polishing machine finishes your turbo parts, it does not alter with your parts' dimensions. You can also polish fragile turbo parts using the tub vibratory polishing machine with dividers installed in its tab.
●      Cost-Efficient
The machine is highly effective when polishing because it does not consume a lot of power to run. It also does not require high maintenance fees.
Here's probably the best part of using mass polishing machines for your turbo parts:
You are not required to have any polishing experience to run these mass polishing machines.
Bottom line:
Mass polishing machines are ideal for polishing your turbo parts – as opposed to the manual polishing methods.
6.   What Machines are Ideal for Polishing Turbo Parts?
There are two primary turbo polishing machines that experts recommend.
The first machine is called the regular tub vibratory polishing machine. It has a long rectangular polishing trough which is ideal for polishing abnormally longer parts. This machine is suitable for cleaning heavy materials such as cast iron and stainless steel turbos.
The second machine is called a tub vibratory polishing machine, with dividers installed in its polishing trough. This machine is ideal for polishing fragile parts. These dividers prevent part-to-part contacts which can end up damaging delicate elements.
Both machines work by vigorously shaking their polishing troughs to create a tumbling effect. Parts' and polishing media's surfaces rub each other to polish parts' surfaces.
7.   What Polishing Media Should I Use for Polishing Turbos?
There are generally two types of polishing media that you should use to clean your turbos. Experts highly recommend these two types. Check them out:
The first polishing media is plastic media. Plastic is not too aggressive when it comes to polishing. It is strong – it does not crack nor chip. That is why it is popularly used by experts nowadays to polish turbo parts.
The second polishing media is porcelain media. It is more rigid than plastic polishing media, but not as aggressive as ceramic polishing media.
Inovatec Machinery strongly recommends using the correct size and shape of the right polishing media. These decisions will have a significant impact on your turbo's surfaces.
When polishing turbo parts, you need to ensure that your media selection doesn't alter with your parts' dimensions or shape.
8. What Types of Turbos Can I Polish Using Mass Polishing Machines?
There are different types of turbos that you can polish using mass polishing machines.
The first type of turbo is the aluminum turbo. It is lightweight and robust.
The second type is the cast iron turbo. This type of turbo is ideal for your engine's upgrade when you are on a tight budget.
The third type that you can polish is the compressor turbo housing. This turbo housing is a delicate part of the turbo. You should be highly cautious when cleaning this element.
The fourth type is the diesel engine turbocharger. It should be polished expertly to ensure maximum torque production for your diesel engine.
You can also have a petrol engine turbocharger. Petrol engine turbos should also be polished thoroughly.
The sixth one is the motorbike turbo system. They require a lot of engineering for them to function correctly. You should make sure that you polish them effectively while taking a lot of caution.
Other types of turbos include the titanium, aircraft, stainless steel, sequential, electric and nickel alloy turbos.
You can polish single and twin turbos also. The list is long.
In case you have any query, you can reach us today through our website's contact us form. We'll gladly reach back out to you.
Conclusion
The turbo polishing process can be intimidating – especially if you are new to the process. However, you are not required to have prior experience before using mass finishing machines to polish your turbos. All you need to do is to understand the polishing procedures.
You've also established how beneficial mass polishing machines can be when polishing your turbos. These machines exercise time-consciousness, cleaning effectiveness and efficiency.
You can always contact us in case of any query. We'll undoubtedly reach out to you to help you out.