KL-K2-V New Manual Powder Coating Equipment for Quick Color Change
Engineered for easy use and performance, the machine uses new generation spray gun technology. It can handle any powder coating task perfectly, regardless of the complexity of the task. This powder coating equipment can powder coat any surface you desire.
This machine is meant for rapid color change as it draws powder directly from the powder coating box packed by the manufacturer. This powder box is usually mounted on the trolley's base, which helps you change colors quickly.
The machine produces a flawless, high-quality powder coating finish because of the vibration and air injection into the spray gun that fluidizes the powder.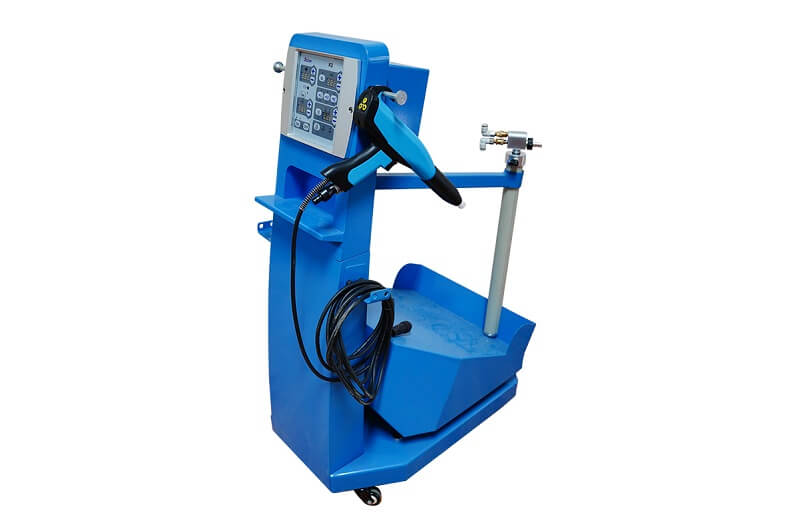 KL-K2 Powder Coating Machine Smart Control Unit
The KL-K2 powder coating machine smart control unit is loaded with three preconfigured settings. These settings allow you to shift through powder coating flat surfaces, powder coating hard-to-reach surfaces and finally reapplication of powder coats on surfaces.
The control unit allows you to add up to 20 more powder coating settings that meet your unique needs.
The control unit is flexible. You can set your desired amperage, powder flow rate, etc., using the machine to achieve the flawless finish you want.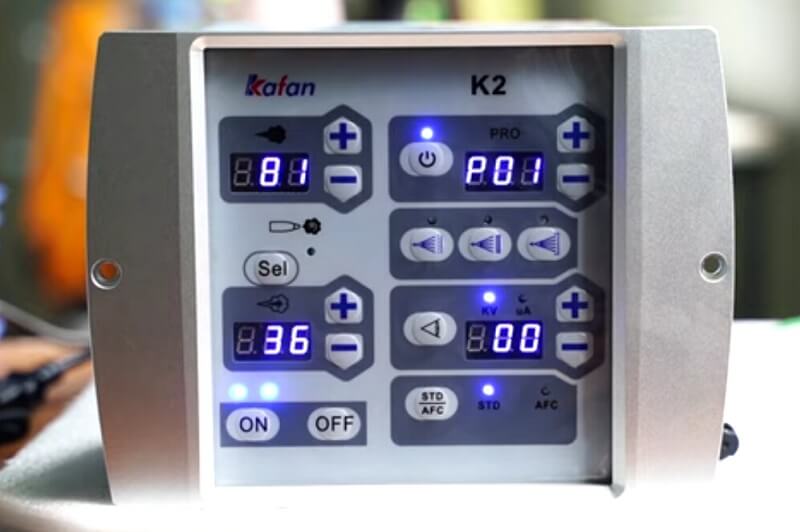 KL-08 Manual Electrostatic Spray Gun
Finish powder coating the surfaces of your parts rapidly by using the KL-08 powder coating spray gun. It is easy to use as its ergonomic handle enables you to hold it properly. It also has a modern nozzle that delivers 99.9% of the powder coat to your parts.
A rapid powder coating setting is available. You'll only need to hit the button labeled "P" to switch across different powder coating modes. You can also control the rate at which the spray gun dispenses powder as you coat by pressing either the up or down button.
Why You Should Choose the KL-K2 Powder Coating Equipment
It is the next-generation powder coating equipment with unparalleled technology.
The equipment offers you a perfect finish – including hard-to-reach corners.
Efficiency and effectiveness in one machine – it powder coats flat surfaces evenly by distributing equal amounts of powder coat particles.
Flexible powder output.