KL-2500D Horizontal Reciprocator Specifications
| | |
| --- | --- |
| Rated voltage | AC220V~240V/50~60Hz |
| Rated power | 0.75Kw |
| Speed | 0.08m/S-0.8m/S (adjustable) |
| Stroke | 1m,1.5m |
| Setting system | PLC with touch screen |
| Speed control method | frequency conversion |
| Required temperature | -10~50℃ |

Inovatec Machinery KL-2500D Horizontal Powder Coating Reciprocator
This horizontal powder coating reciprocator is designed for gentle and precise coating motion.  PLC, a frequency motor controller, drives it, which can be set as per your needs, whether wet or dry coating.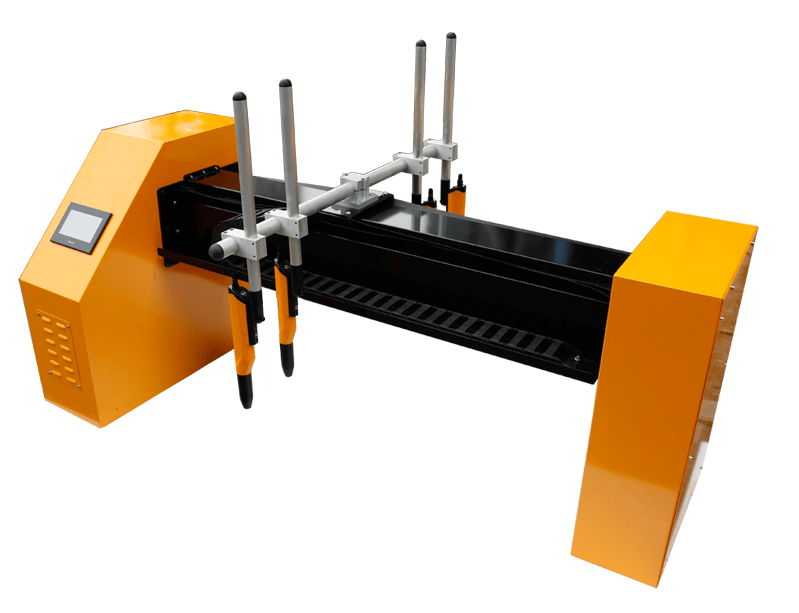 KL-2500D Horizontal Powder Coating Reciprocator Specifications
The powder coating process runs uniformly as this system works with consistent movements.
It provides jitter-free, less noisy, and wear-resistance operations.
You can use the 24pcs powder spray guns to carry out color changes for smooth and reliable operation.
Select the stroke and speed as per your coating needs from the preset pre-programmable settings.
All processing and programs can be easily controlled using the multi-language, user-friendly touch screen LCD.
Perfect for both liquid and powder coating applications.