KL-191S Powder Coating Gun Technical Parameter
| | |
| --- | --- |
| Power range | 100-240V |
| Frequency | 50/60HZ |
| The temperature range in use | -10 +50 |
| Gun weight: | 500g |
| Rated output voltage | 24VDC |
| Maximum output voltage | 0-100KV ( adjustable) |
| Maximum powder injection | 600g/min |
| Polarity | negative (-) |
| Maximum input-air pressure | 10kg/cm |
| Optimum input-air pressure | 6kg/cm |
| Maximum compressed-air consumption | 13.2 m3/h |

Complete Coverage Powder Coating System With Double Guns
KL-191S-2 Powder Coating System with Double Guns & Controllers
Inovatec Machinery specifically designs powder coating systems with controllers and guns that can handle two operations concurrently. It can enhance the efficiency of your business and can handle large parts and volumes of work.
KL-191S is a professional powder coating system series that emphasizes practical application and is apt for rookies and pros. Get flexibility in setting up pneumatic and electric parameters using digital valve-controlled technology—the best system to handle any type of metalwork.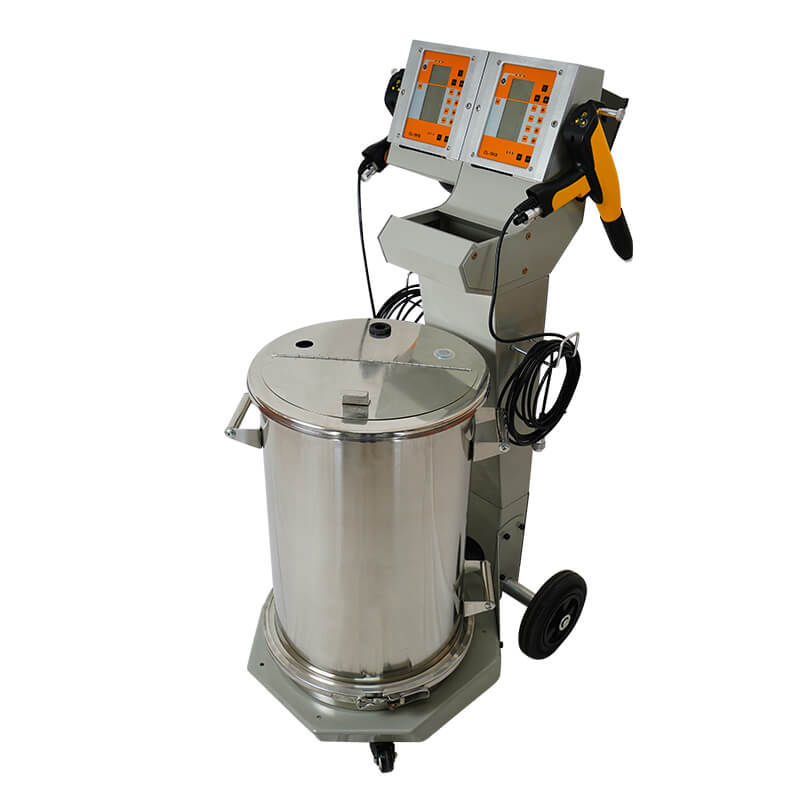 Inovatec Machinery KL-191S Smart Controller
The latest innovation in powder coating systems that beginners can efficiently operate is KL-191S smart controller. The manufacturer offers three amazingly designed programs pre-installed in the system for re-coating, flat parts, and profiles.
The good news is, now you can customize and save your own programs for powder and parts. The system can hold up to 20 application programs that you can select using the pilot 3 display. It has one easy-to-understand and operate interface that every type of user can quickly manage.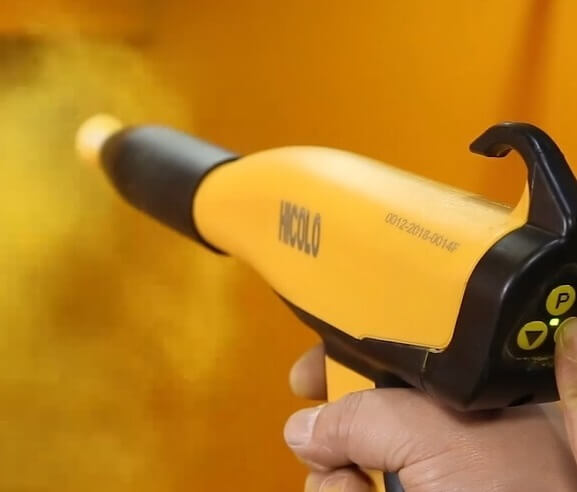 Inovatec Machinery KL-08 Electrostatic Spray Gun
When you require something to maximize your system's powder charging capacity, this electrostatic spray gun is the best choice. It is perfect for prolonged use while adhering to safety compliance and delivering top-not quality results. It produces less waste and helps keep the surroundings clean.
It is fast and easy to operate by using handy buttons and arrows. Use the up and down arrows to manage powder flow and the "P" button to switch between coating modes.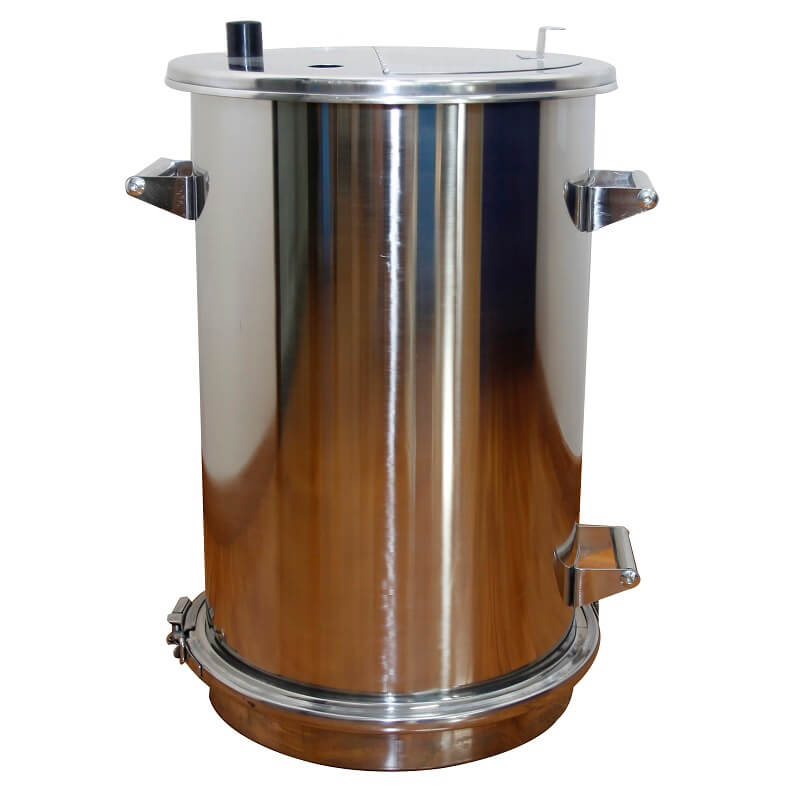 Inovatec Machinery KL-62B Fluidizing Hopper
Well-sealed, the high-capacity fluidizing hopper is incorporated by KL-191S, ensuring the best single color production. Get the best coating experience with smooth and continuous powder flow.
The powder will remain moisture and contaminants-free in this KL-62B fluidizing hopper as it has an airtight cover. Also, super easy to clean by disassembling the parts.
Please Note:
For frequent color changes, you can get the box feed powder coating gun from us.