Description
Optional Settings
Features and Applications
Product Specification
The bowl ceramic vibratory finishing machine comes in different sizes. You can acquire the smallest one which has a finishing capacity of 100 liters. The largest one has a finishing capacity of 1200 liters.
The machine is equipped with inlet jets and outlet conduits – making it suitable for wet or dry finishing processes.
Since the machine has a robust finishing motor, you can integrate it with automated machines. It is a big-batch finishing machine.
With the vibratory finishing machine, it is close to impossible to damage your ceramicware. It is suitable for fragile ceramic parts finishing.
Model
VB(B)
30
VB(B)
60
VB(B)
100
VB(B)
200
VB(B)
300
VB(B)
400
VB(B)
600
VB(B)
900
VB(B)
1200
VB(B)
1500
VB(B)
2500
Total Volume(L)
30
63
100
220
250
400
660
920
1300
1500
2500
Max overall Dimension A
670
830
1020
1200
1310
1410
1820
1930
1930
2120
2300
Motor Installation tube(mm) C
φ136
φ114
φ470
φ626
φ620
φ633
φ910
φ610
φ610
φ690
φ850
Process bowl width(mm) D
φ184
φ280
φ216
φ220
φ270
φ320
φ370
φ560
φ560
φ630
φ650
Tunnel depth(mm) E
200
245
330
385
390
450
490
575
575
630
850
Machine Height(mm) H
800
910
860
915
900
1040
1140
1350
1350
1420
1350
Motor(KW)
0.5
0.75/1.1
1.5/2.2
3.0
3.7/5.0
5.0/6.0
5.5/7.5
11.0
11.0
15.0
18.5
Weight(kg)
85
110
260
420
600
850
1850
2200
2200
2400
3000
Hot-poured PU and a heavy-duty vibration motor are the primary components in our high-performance vibratory finishers. We make our polyurethane using raw materials sourced from Dow Chemicals, USA. We use an automatic casting machine to solidify the PU, then cure it at a controlled temperature for 24 hours.
The sintered PU has 90-D hardness, ensuring wear resistance and durable performance. We use heavy-duty motor from Shanghai Vibration Co. With proper maintenance, it can last more than five years.
Using a vibratory finisher VB (B) series machine will result in the following:
• Better wear resistance
• Electrical conductivity
• Brightness
• Corrosion resistance
• Paintability
• Bond to rubber
• Chemical resistance
• Harness
Sound Cover
Compound Dosing Pump
Variable Frequency Drives
Control box standing on the floor or hang on the wall
Digital process timer
Wide opening for big size parts
Stress relieved and enhanced with blasting
Adjustable imbalance weights
Adjustable vibration intensity
Wear resistant PU lining from Dow Chemicals
Vibratory alloy wheel polishing machine
Aluminum wheel polishing machine
Aluminum rim repair & cleaner

Vibratory Finishing Machine – Ceramic Wheel Polishing
Inovatec Machinery is a leading mass finishing equipment manufacturer in China and around the world.
We produce machines that finish your ceramic wheel parts – leaving them without a single blemish. You can have your ceramic parts look new again by simply contacting us today.
Check this out:
Some ceramicware may include ceramic ornaments, tableware, industrial ceramic parts, etc. These ceramic parts have to be delivered to you or your customers when they have sleek good-looking surfaces.
The best way to polish, clean or smooth your ceramic parts surfaces is by using a bowl vibratory tumbling machine.
Check out some of the primary reasons the bowl vibratory polishing machine stands out from all other mass finishing machines in this task:
You can control the machine's amplitude for the optimal finishing of different operations.
PU or Rubber lining to prevent the tumbling machine for metal parts from wearing out prematurely
The machine can carry out both dry and wet finishing processes comfortably.
Apart from ceramic wheel parts, the machine can finish other materials as well.
It can be integrated with an automated machine for continuous processes.
The machine finishes parts in big batches.
The machine does not damage your parts when finishing because of its vibration finishing mechanism.
You can trust Inovatec Machinery – because we have been in successful business for over two decades. We have experts who are skilled at finishing parts.
At Inovatec, we ensure that our today is better than our yesterday – constant improvement to perfection is our goal.
You can reach out to us by simply filling the contact us form on our contact us page from our website. We'll be glad to hear from you and help you out. We'll respond within 24 hours.
Ceramic Polishing Machine – The Definitive Guide
1.  What is a Ceramic Polishing Machine?
A ceramic finishing machine is a bowl vibratory finishing machine used to refine your ceramic parts' surfaces.
The bowl ceramic vibratory finishing machine is ideal because of its large finishing bowl and its finishing strength and quality.
You can also finish plastic and metallic parts as well by using this finishing machine.
The machine can refine your ceramic parts by deburring, polishing, cleaning, or even descaling. It does almost all mass finishing processes.
On top of that, it can comfortably carry out both wet or dry finishing processes.
2.  What are the Ideal Steps to Follow to Ensure a High-Quality Finish Using the Ceramic Wheel Polishing Machine?
As you read earlier on, bowl ceramic vibratory finishing machine is suitable because of its effectiveness, efficiency, and high-quality finish.
However, achieving a clean and high-quality finish is not as easy as a walk in the park. It requires you to follow some finishing steps to the letter.
The first step is usually cleaning your target parts to prepare them for the second step. You have to ensure that the cleaning process is done thoroughly. It gets rid of dirt and impurities, which may hinder the second step of the process.
All you need to do is put your parts inside the finishing bowl together with cleaning abrasives and necessary finishing compounds.
The second step involves ensuring the surfaces of your parts, together with their edges, are smooth. Here, you can polish your parts and burnish them, depending on your parts' situation.
The last step involves applying a protective coat to prevent your parts from wearing out prematurely. The protective layer also prevents the enhancements made in the other process to get washed away.
3.  What Components Enhance the Efficiency of the Ceramic Finishing Machine?
Take a step back and get the proper definition of a machine. It is a collection of entities that work together to achieve a given objective effectively and efficiently.
The bowl vibratory finishing machine has different components that work together to ensure a clean, sleek finish.
Check them out:
The Metal Vibratory Tumbler
It is the primary tool used to make the process a success. It comprises different crucial parts, as you will be reading in this article.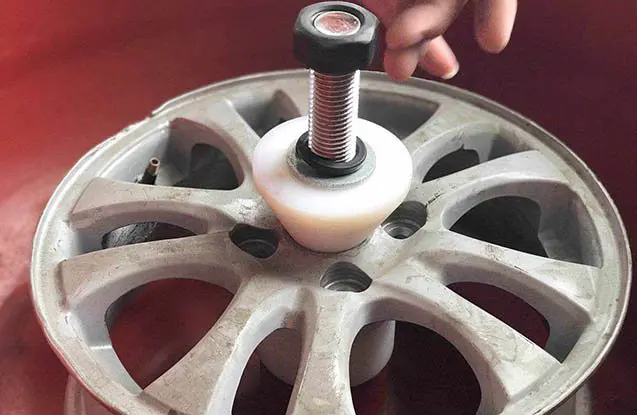 Check this out:
The bowl vibratory tumbler rocks has the following parts
The first one is its finishing bowl. The bowl is equipped with either a PU or rubber lining. The lining makes the bowl stronger and curbs premature wear out of the bowl.
All the finishing processes take place in the finishing bowl.
The second primary element is the tumbler's motor. It is the machine's "engine" in that it is responsible for the bowl's vigorous shaking to create the tumbling effect.
The third element is the machine's superior suspension. The vigorous vibration needs a robust suspension to ensure that the process is effective when it is running.
The suspension can be adjusted to favor different finishing conditions for the best finish.
You also need to consider other factors, such as noise. You can suppress noise by acquiring an acoustic lid. The lid will serve three primary purposes:
Noise suppression
Curb finishing compound sputtering.
Enhance the finishing process by transforming sound energy to heat energy
The fifth element of this incredible tumbler is the electrical system. It comprises displays and controls that help you interact with the machine and control the machine's processes.
Without these electrical components, you'll have a manual finishing machine.
The sixth crucial element of this machine is its drain system. It has an inlet for dispensing finishing compounds. It also has conduits which take away the already-used finishing compounds or water.
The last crucial element of this machine is the finishing abrasives. Without abrasives, there is nothing much you can do with the machine. Abrasives can also be used with finishing compounds.
4. Why is it Necessary to Finish Workpieces?
It is necessary to finish your workpieces using the appropriate finishing machine to refine your parts' surfaces.
Surface refinement of parts involves deburring, descaling, cleaning, and polishing.
Deburring is necessary when dealing with newly made parts because it makes your parts safer of working with, Burrs are dangerous because they are sharp edges which can cut you deeply or cause miscalculation of dimensions of parts.
Descaling is also imperative because it helps you get rid of scales and make the finishing uniform.
You'll then need to clean your parts to ensure that they are free from contaminants such as oils, paints, etc.
Ultimately, you'll polish your parts to make them appealing.
5. What Type of Parts is Ideal for Finishing Using the Ceramic Finishing Machine?
Now, the ceramic vibratory finishing machine can finish various types of materials. It can refine the surfaces of both metals and non-metals.
It is not limited to finishing specific parts.
6. What are the Ideal Industries for a Ceramic Vibratory Finishing Machine?
This machine is suitable for heavy industrial operations. Check out some of the industries it is suitable for:
Automotive industry – deburrs and polishes gears, wheels, engine blocks, etc.
Medical Tools – Dental and surgical tools, pacemakers' elements, etc.
Aerospace – turbine blades, engine parts, etc.
Optics – Fibre optics, piano optics, etc.
Computer Components primarily hard drives
Ceramic parts – zirconia, ferrite, etc.
There are numerous fields that the ceramic vibratory finisher's services are suitable.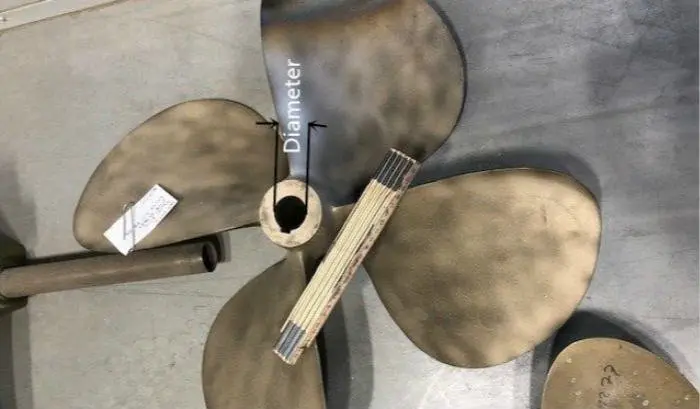 7. Why is Vibratory Finishing Media Imperative when Refining Parts' Surfaces in Your Ceramic Finishing Machine?
Abrasives are important in the finishing of parts. You cannot separate finishing media from finishing machines. The primary reason why vibratory tumbler media is important is to refine surfaces.
Surface refinement is necessary for deburring, descaling, cleaning, and ultimately polishing your parts.
Finishing media comes in different shapes, sizes, and materials.
You have to understand that ceramic finishing machines make use of ceramic media to finish their parts. However, it is not limited to ceramic media alone.
Ceramic is popular because it is highly aggressive and can refine the surfaces of heavy metals such as steel and titanium.
Ceramic media can also cut parts in three different stages: fast cut, medium cut, and high-density fast cut.
8. What Factors Affecting Finishing Media Must Be Considered for Peak Performance in Ceramic Vibratory Finishing Machines?
Numerous factors directly affect your finishing media performance when the surface-refining process is in play.
The first factor you ought to consider is the shape of your finishing media. Your media should be able to reach the unreachable corners of your parts.
The second factor is the size of the finishing media. To have a uniform and clean finish, you have to select the correct finishing media size.
The third factor is the type of ceramic media you choose to use. There are different types of ceramic media based on the type of clay used to make that particular media. Different types will undoubtedly differ in weight, thus rendering it useful or not effective.
Other factors include ceramic media's bonding agent's strength and abrasive content present in your finishing media.
9. What are Some of the Side-Effects of Using a Ceramic Vibratory Finishing Machine?
There are many benefits which are associated with using ceramic vibratory finishing machines. To maintain these benefits, you need to consider many factors and be well-prepared for the process.
These are some of the side-effects of using a ceramic vibratory finishing machine:
Makes your parts' edges safer to work with by making them blunt
Make your parts' surfaces stronger by getting rid of corrosive elements.
Refine your surfaces to look new and appealing
Gets rid of scratches and machine marks
Remove oxides and dull films on your parts' surfaces.
Uniform and clean finish
Curbs magnetic reactions
Does not dent your parts' surfaces
To ensure that you get all the benefits of this machine, it would be best to carry out a parts' refinement analysis to determine what you need.
10. What is the Ideal Way of Preventing Lodging of Finishing Media in Your Parts' Cavities?
There are different ways of ensuring that your media does not get lodged in your parts. The first way is by selecting the correct size of finishing media for your parts.
You can also opt for a different shape of the same finishing media to ensure that they do not lodge in your parts' cavities.
Another option is to finish parts without any media – part-to-part tumbling. However, you have to be extremely cautious with this style to avoid any damages.
You should also ensure that your finishing machine is in good working condition. The finishing machine can be another primary factor that makes your media lodge in parts.
Always double-check your finishing machine's condition to ensure that it is in good working condition before putting it up to any finishing task.
Doing so will prevent further machine damage, or even curb a fatal accident that could resolve to serious injuries.
Conclusion
A ceramic ball polishing machine is an excellent machine that is used to refine surfaces of almost any material rapidly, effectively, and efficiently.
The machine does so by using ceramic media. It is also durable because of the PU or rubber inner lining on the machine's finishing bowl.
The machine is robust and ideal for almost any industrial sector, including medicine and aerospace.
You can order yours today by reaching us via our website. All you need to do is contact us using our website's contact us page by filling the contact us form.
We'll gladly respond within 24 hours.