The Best Quality Vibratory Polishing Solutions for Valve Covers from China
We offer polishing solutions for automotive billet, cast aluminum, and many more
Our finishing machines provide the best surfaces for all polishing needs
We manufacture high-quality finishing media and machines
Our polishing machines require minimal labor cost
We have designed our machines for easy operation

Inovatec MachineryChina's Leading Manufacturer and Supplier of Polishing Solutions for Valve Covers
Inovatec Machinery offers a great range of polishing solutions for your valve covers. With more than 20 years in the manufacturing industry, we have the high-quality machinery for all your valve cover polishing requirements.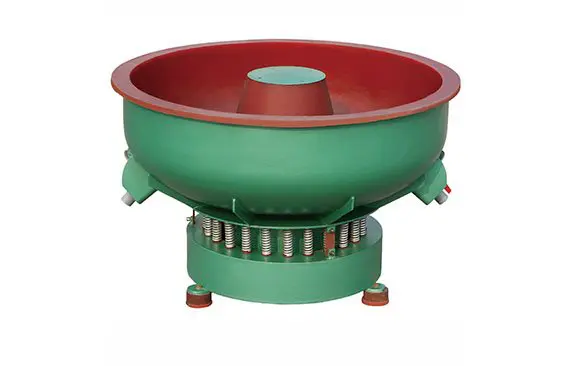 We offer a wide selection of vibratory polishing machines for polishing for all your valve covers. The bowl-shaped vibratory machine is the leading option for polishing valve covers. It has been designed with coil suspension springs that aid in smooth operations. This is a great option for getting the best polishing results for your valve covers.
These machines are uniquely designed to accommodate longer parts. There are various sizes of valve covers. Whether your valve covers are short or long, this vibratory machine can polish all valve cover parts for the best results.
Polishing Media for Valve Covers
Polishing valve covers is a rewarding process. If polished accurately and thoroughly, these parts will have great performances. For polishing valve covers, we recommend using plastic and porcelain media for the best results for all your valve covers.

Inovatec Machinery – China's Best Manufacturer of Polishing Solutions for Valve Covers
We manufacture cost-efficient polishing solutions for all valve covers
Our automated machinery is designed to minimize labor costs
Our polishing machines are suitable for wet and dry polishing
Our finishing machines are perfect for automotive workshops that require the polishing of valve covers
Frequently Asked Question
Is Inovatec Machinery a reliable manufacturer for polishing solutions?
We have over 20 years of industry experience in manufacturing and supplying media and polishing solutions for all types of finishing needs. We have shipped our products worldwide to all industries that require our services and products. We are pleased to say that we have happy and satisfied clients.
What is the order process for polishing machines?
We provide a free quotation system for your valve cover polishing inquiries. All you have to do is click the blue inquiry box below, fill out your information, and we will send you a free quotation.
What is the minimum order quantity for polishing machines?
We have a minimum order quantity of 1 machine per order. However, you can order as many polishing machines as you need for polishing valve covers.
What is the duration of manufacturing a machine?
Manufacturing a polishing machine takes between 15 and 20 days. If you require a short duration time, we can discuss it upon your request.
What power supply is recommended for polishing machines?
We recommend using a 3-phase power supply for maximum safety and security.

Valve Cover Polishing FAQ Guide
1. What is the recommended mass finishing machine for polishing valve covers?
Valve covers are commonly used in automotive industries and makeup components of engines.
To get the best surface finishes for valve covers, they need to undergo a rigorous process of polishing before they are used.
There are machines we have designed for polishing valve covers that include general vibratory finishing machines and the trough vibratory tumbling machine. These machines work in a similar capacity, however, they are used for different parts of valve covers.
The recommended machine to use for achieving the best results for valve covers is the vibratory finishing machine.
2. Which polishing media is ideal for valve cover polishing?
Two types of media can be used for polishing media such as porcelain media and plastic media.
Manufactured media can also be used for valve cover polishing.
Porcelain polishing media is some type of ceramic polishing media and is used when polishing valve covers. This type of media is robust in structure, meaning that they contain aggressive and abrasive properties.
Porcelain media is available in a variety of sizes and shapes to clean intricate parts on valve covers.
Plastic polishing media is popular as it contains little to no abrasive and aggressive properties, making it suitable for great surface finishes. Keep in mind that plastic media cleans and polishes surface parts, however, does not produce mirror-like finishes on parts like porcelain media.
Manufactured polishing media is lightweight in design and structure and does not chip or crack. When the correct size and shape media is selected, it will avoid any lodging problems in parts.
3. How do vibratory finishing machines efficiently and effectively polish valve covers?
The vibratory finishing machines operate by shaking the tub or bowl. The shaking causes friction between valve covers and media that contributes to the polishing of valve covers.
The control console of the vibratory machine is easy to operate and should be used to send instructions to the machine for the desired process. The console can be used to set the limits of polishing. You can also use the console control to set the time of polishing, as well as the vibratory speed.
The tub or bowl is designed to enhance the polishing processes. The curved tub increases the pressure on valve covers while undergoing polishing. The pressure along with the friction allow media and valve covers to rub against each other to achieve an effective and efficient polishing process.
The separating funnel fitted into the vibratory finishing machine makes the media and parts easy to separate. This funnel is adjustable for various shapes and sizes of media.
The trough tumbling machines are used for larger and longer valve cover parts. It produces great polishing results.
4. How is aluminum valve covers polished without it being damaged?
Aluminum is soft metal and is more prone to damage than other harder metals.
The polishing of aluminum can be done using porcelain polishing media along with appropriate polishing compounds. The compounds protect the media from scratching the surfaces of valve covers.
Synthetic media can also be used for polishing aluminum valve covers, however, it won't produce the same results because it's not as rigorous as porcelain polishing media.
The only possible way your aluminum valve covers can be damaged is if you use the wrong media or more media than required.
5. How is steel stamped valve covers polished to achieve mirror-like results?
Steel is a tough and robust material. For this reason, they require high levels of endurance to achieve the desired outcomes.
Polishing steel stamped valve covers can be done by using porcelain media to obtain mirror-like results.
We recommend using appropriate polishing compounds along with the media and parts for the best results. However, dry polishing is suitable for the process too.
The process of polishing is easy. Simply put your valve cover parts into the vibratory tub or bowl along with the polishing compounds and polishing media. Once you have selected your desired settings, the vibratory machine will begin operation.
Depending on the desired look of valve covers, the duration of polishing will vary. You can check after each cycle if you are happy with the results, if not, then you can do a second cycle until desired results are met.
Once you are happy with the outcome, you should clean your valve covers using plastic polishing media to ensure all polishing compounds are removed from the valve covers. Once cleaned, your parts should be dried using a drying tumbling machine.
6. What are some considerable factors when purchasing a vibratory finishing machine for valve covers?
There are some considerable factors when buying a vibratory finishing machine for polishing valve covers.
The size of valve covers should be considered. The size varies between small and large, short, and long. For small and short parts, using the vibratory finishing machine is suitable; however, the larger and longer valve covers require the usage of the trough vibratory finishing machine.
The size of your vibratory machine is another factor. For example, a desktop machine for polishing valve covers can't be used, as your parts will be too small for the desktop machine.
Depending on the number of parts you need to finish, the strength of the machine is an important factor to consider because it will determine the durability of your machine and parts. Having a stronger machine means that the motor power will be strong enough to endure big amounts of valve covers at one time.
The overloading of the vibratory machine can cause serious damage to the motor and your parts.
7. What advantages are there when using vibratory finishing machines for valve cover polishing?
There are some great benefits when it comes to vibratory finishing machines for polishing valve covers.
The vibratory finishing machine has fewer mechanical movements in comparison to other machines. They can handle valve covers without causing damages or dents on parts. It also aids in preventing parts to make contact with each other, to avoid friction.
Secondly, the vibratory finishing machine completes polishing with a fast turnaround time compared to other machines that have longer periods. Because of its sturdy and aggressive polishing, the machine is able to polish parts from as little as a few minutes up to a few hours.
No matter how long parts are, this machine accommodates long and short parts. The trough vibratory finishing machine is ideal for polishing these types of parts for successful finishing results. ,
Furthermore, the biggest benefit of using a vibratory finishing machine is that they retain the shape of parts even after rigorous polishing.
The cover that comes with the vibratory machine is known as the acoustic lid, is ideal in preventing the spillage of media during polishing processes and minimizing polishing noise.
If you need more information on how we can meet your needs, fill in the inquiry form today and we will get back to you as soon as we can. You can also give us a call or drop us an email.