Polish, Clean, and Deburr Different Engine Blocks with the Best Equipment from Inovatec
Polish and clean any type of engine block with Inovatec Machinery
Tub vibratory finishers ensure your safety and the machine's efficiency
Inovatec has the grand collection of mass machines and polishing media
Your purchase comes with a service warranty and a manufacturer's warranty

Inovatec Machinery The Leading Engine Block Polishing Solution Provider in China
Engine blocks house the pistons. It is also where combustion happens. Engine blocks are generally made of aluminum, cast iron, stainless steel, etc. Besides, the engine block must be polished before it's assembled.
Inovatec Machinery offers a variety of polishing solutions. It includes engine block polishing as well. Inovatec has been in the mass finishing equipment business for the past 20 years. As a result, they have immense experience and quality products.
Tub vibratory finishers are unmatched when it comes to engine blocks. It is because these machines are specifically designed to accommodate large workpieces that other devices cannot fit.
However, engine blocks are delicate and need to be handled with care. The TVB(B) model is perfect for engine block polishing. It is quite efficient and safe for use. It has straight walls inside which provide maximum protection.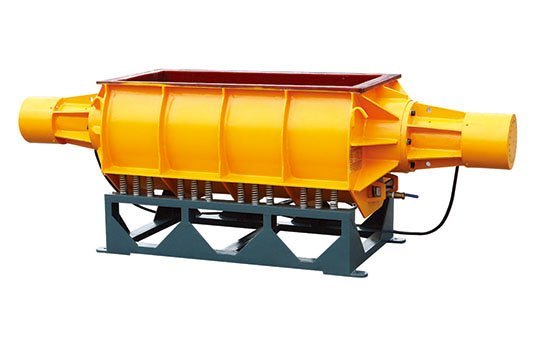 This is the second type of vibratory tub machine offered by Inovatec. Though, it looks quite similar to the TVB(B) model. It is designed to have an open tub with curved walls. The spacious container can not only accommodate engine blocks, but other things as well.
The tub also has additional suspension under it for excess vibration. It ensures that the amount of vibration caused inside the machine is as balanced as possible.
Engine Block Polishing Media
Engine blocks have small crevices and nooks that are hard to reach manually. As a result, they need mass polishing. And for mass polishing, you will require polishing media. For engine block polishing, non-abrasive media is the best choice. Some good examples of this are porcelain media and plastic (synthetic) media.

Inovatec Machinery - The Pioneer in Engine Block Polishing Equipment Manufacturing
A variety of mass finishing equipment for all of your polishing needs
Polishing and cleaning of racing blocks, commuter blocks, and even performance engine blocks
Vibratory tubs have additional suspension to increase protection
An extensive collection of polishing media for every polishing requirement
Frequently Asked Question
What is the MOQ for your surface finishing machine?
The MOQ for Inovatec's propellor polishing machine is 1 pcs.
How do you make the packaging?
Inovatec encases the machine in a wooden box. The box is designed to be transportable via forklift. The tumbling media is put inside double plastic bags. Each wooden pallet allows 1000 kg.
What are your payment terms?
Please make an advance payment of 30%. You will be sent a photo and video of the product once it is ready. The rest you can pay after that. The shipment will be made at your desired port or destination.
How long do you need to prepare the goods?
The goods take 20-25 days to produce. Please also consider the shipment time. However, Inovatec is willing to accommodate tight schedules.
What is the nearest port?
The nearest port is Shanghai Ningbo and Yiwu. But Inovatec can also ship to your warehouse at another location.

Engine Block Polishing – The Definitive Guide
Are you someone who deals in engine parts?
If yes, then polishing them is a matter of everyday routine.
Engine blocks house the piston as well as the combustion process in machinery.
Most engines are made of stainless steel, cast iron, and aluminum.
After you manufacture an engine, polishing it becomes necessary.
Keep on reading to find out how you can easily carry out the polishing process for engine blocks.
1. What Types Of Vibratory Media Is Suitable For Engine Block Polishing?
Engine blocks are very complex and delicate. You need to handle them properly.
Plus, blocks have small crevices that are hard to reach by hand.
To polish these areas, you would require cleaning media.
1.1 Porcelain Media
Porcelain is mostly made of clay. However, it partly contains alumina and kaolin, which are ceramic-based.
The difference between porcelain and ceramic is that ceramic is abrasive towards certain sensitive parts. This is not the case with porcelain.
Porcelain is perfect for wet polishing. It gives you favorable results and also helps in the removal of dust particles from the metal.
1.2 Plastic Media
Plastic media is suitable for reducing part-on-part contact during the finishing process.
Synthetic media is usually made up of abrasives like alumina, zirconia, and silica. It also contains polyester resin, generally in a half-and-half ratio.
You can purchase synthetic media in the shape of a cone, paraboloid, and more. The sixes range from 6 mm to 100 mm.
Plastic media gives a smooth finish and does not damage your parts. It also lasts a very long time.
2. What Types Of Engine Block Polishing Machines Are There?
Inovatec offers two types of engine block polishing machines:
2.1 TVB(B) Tub Vibratory Finishing Machine
This machine can support large engine parts that other devices cannot.
These finishers are incredibly useful and ensure the safety of your parts too.
The safety element comes from the straight walls of the machine.
The TVB(B) finisher also has compartments to hold separate parts of the workpiece.
These compartments eliminate the chance of any damage caused to the parts due to part-on-part contact.
In addition, the machine is suitable for intricate and delicate parts.
These are the reasons for which this machine is ideal:
Polishing of a cast-iron engine block
Polishing of an inline engine
Polishing an aluminum cast engine block
2.2 TVB(A) Tub Vibratory Finishing Machine
This is similar to the TVB(B) model, except this one has curved walls instead of straight ones.
These machines are also large and can accommodate large and bulky parts.
The machine also has a suspension under it to handle any excess vibrations.
The suspension also makes sure that the vibrations are balanced.
The TVB(A) machine is ideal for the following:
Stainless steel engine blocks polishing
V engine blocks polishing
Inline engines polishing
Boxer engines polishing
Aluminum cast engine block polishing
3. For Engine Block Polishing Operations, Why Choose a Tub Vibratory Finisher Over Other Mass Finishing Machines?
The first reason is that vibratory tub finishers are massive machines. And since many engine blocks are big, they are perfect for these machines.
The compartments in the machine prevent part-on-part contact during the process. It also reduces any harm that may come to the parts.
Engine blocks also have tight crevices that only tub finishers can reach.
A tub finisher also ensures that the dimensions of the block are maintained.
Other machines can damage engine parts and modify their dimensions. A tub finisher does not do that.
4. How Does The Engine Block Polishing Machine Work?
The polishing machines vigorously shake their troughs.
The shaking motion creates friction between the polishing media and the parts.
Friction helps out the process by a lot because it rids the engine of any blemishes or debris. As a result, the engine block performs well.
5. How Long Will It Take To Complete An Engine Block Polishing Cycle?
The vibratory finisher is quite fast in completing the process. However, this can depend on many things:
First, you need to consider the intensity of the polish you require.
The longer the engine stays in the machine, the more intense the polish.
To add, the type of media you select will affect the duration of the process.
The more abrasive the media, the faster the process will be.
Besides, the material of the engine block also impacts how long it'll be polished.
For example, an aluminum engine block will polish faster than one made of cast iron.
6. What Are The Benefits Of Polishing Your Engine Block With Inovatec Polishing Machines?
The following are the benefits of using Inovatec polishing machines:
6.1 Consistent Polish
It's vital for an engine part to have an excellent final finish.
When you use a mass finishing machine, rest assured that you'll receive consistent results in return.
Whether you're looking for a shiny finish or a dull one, Inovatec has the solution.
6.2 Facial Appeal
The facial appeal of a product is valued in any industry, and the mass finishing one is no exception.
By using a mass finishing machine, your parts will have a sleek finish.
To get high-quality results, invest in Inovatec Machinery.
6.3 Removal of Rough and Sharp Edges
After the manufacturing process, products are due to have sharp edges and burrs.
These sharp parts can be dangerous to handle.
Thus, you need to polish it.
With Inovatec's efficient solutions, you can do this easily.
Safety is a massive part of any industry. By polishing your pieces, you are eliminating the risk of injury and any other incidents.
6.4 No Manual Labour, Downtime, or Damage
Polishing an engine block by hand takes time and is also super expensive.
To add, you cannot reach small crevices with manual polishing.
Using a vibratory machine is cost-effective, takes less time, and is very efficient.
Plus, there is less risk of damaging any of the parts.
However, remember to use the right polishing media according to the material of your engine block.
6.5 No Skilled Labour Required
For manual  labor, you require multiple people with a lot of skill. But with a mass finishing machine, all you need is one operator.
Notably, the operators do not necessarily need to be skilled at polishing themselves.
Inovatec Machinery ensures that their instruction manuals are easy to read and understand.