Polish Your Carburetors Like a Pro - Inovatec Machinery
High-quality polishing equipment from the leading carburetor polishing expert
Enjoy the benefits of rapid polishing using world-class polishing machines
Polishing media to suit your needs
Cost-efficient machines

Inovatec Machinery Inovatec Machinery Offers You the Best Carburetor Polishing Equipment
Carburetors are not entirely extinct. Some engines still use this technology to inject fuel.
Carburetors offer raw engine performance. You'll need to polish them thoroughly to ensure that they deliver maximum performance.
Inovatec Machinery is a leading expert in mass polishing of parts for over two decades now. We can provide you with world-class polishing equipment regardless of your location on this globe.
It is an excellent mass polishing machine for your carburetor parts. This machine's design gives it a polishing upper hand. It can polish parts rapidly and effectively.
This machine offers you a clean and uniform finish as well. You can order yours today.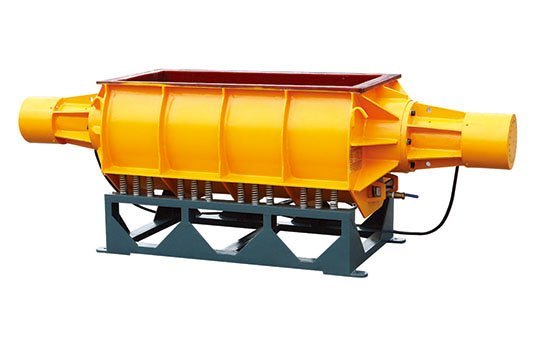 The trough vibratory polishing machine is yet another excellent polishing machine. It has a rectangular polishing chamber which is incredibly robust. It has the same working principles as the bowl vibratory polishing machine does.
This machine is an all-purpose polishing machine – you can polish all sorts of parts using it.
Carburetor Polishing Media
You cannot polish your carburetors without polishing media. Vibratory polishing media is part and parcel of polishing equipment Inovatec Machinery manufactures and supplies.
We strongly recommend using porcelain polishing balls for this process. They are ideal because they are not too aggressive and also because they can reach any corner of the carburetor. Besides, Plastic tumbling media can clean the dust and dirt on the surface of the workpiece without damage.

Inovatec Machinery - Manufacturers and Suppliers of World-Class Mass Finishing Equipment
Polish your carburetors quickly and effectively.
Use high-quality polishing machines on your carburetors' surfaces.
Newly manufactured polishing media for polishing your carburetors.
Custom machines available for unique polishing requirements.
Frequently Asked Question
1. Why Should I Choose Inovatec Machinery for My Polishing Equipment?
Inovatec has been in business for the past two decades. We have handled different types of polishing problems, including carburetor polishing. We have the necessary polishing experience and passion.
Apart from that, we have outstanding after-sale service to all our customers. You can contact us today to find out more.
2. Which Polishing Media Should I Use to Polish My Carburetors?
As experts, we recommend sticking to porcelain balls. They are incredibly useful polishing media for your carburetors because they can clean even the most intricate corners on your parts.
3. How Much Electric Power Does My Polishing Machine Require to Run Safely?
Your machine does not require a lot of electric power to run. What you need to ensure is that your power connection should be a 3-phase connection. Never run your machine on a single-phase power connection.
4. How Should I Pay for My Machine Securely?
Inovatec Machinery has different accounts for payment. It all depends on which one you would like to use. We accept payment from Paypal, Western Union, etc. just to mention a few.
5. Does Inovatec Have Any Selling Restrictions?
No. Inovatec Machinery can sell you polishing equipment regardless of your location. We'll have the machine shipped over to you as soon as you meet the payment terms.

Carburetor Polishing – The Ultimate Guide
Carburetors are still in the market today. Many people love engines with carburetors because of the raw engine performance they offer. However, for carburetors to work effectively and efficiently, you have to ensure that some procedures are followed before installing them.
One of the first procedures includes polishing them effectively. You'll learn the following from this article:
The advantages of polishing carburetors
How to polish these carburetors rapidly, effectively, and efficiently
Keep reading this article to find out more about carburetor polishing.
1.   What Are the Advantages of Polishing Carburetors?
Well, before installing your newly made carburetors, you need to polish them. Check out the primary reasons why it is necessary to do so:
●      Enhanced Performance
When you polish your newly made carburetors, you get to do away with internal blemishes which can hinder optimum performance. Such defects include minor burrs and scales.
●      Stronger Carburetors
When your newly made carburetors are exposed to the working environment, corrosion may start forming on their surfaces. When you polish your carburetors, you make them more robust by getting rid of corrosion completely.
Also, apart from getting rid of corrosion, you get to prevent them from ever reappearing.
●      Stunning Looks
When the polishing process is complete, your carburetors' surfaces will have a beautiful finish. The finish will be appealing to the eye.
2.   What Polishing Machines Should I Use for Polishing Carburetors?
There are two primary mass finishing machines that you can use.
The first machine is the bowl vibratory polishing machine. This machine has a finishing chamber which resembles a bowl. It works by vigorously shaking this bowl using its robust motor to create a tumbling effect.
The second recommended carburetor polishing machine is the trough vibratory polishing machine. It has the same working principles as the bowl vibratory polishing machine. The only difference is its shape. It has a rectangular trough which it uses as its polishing chambers.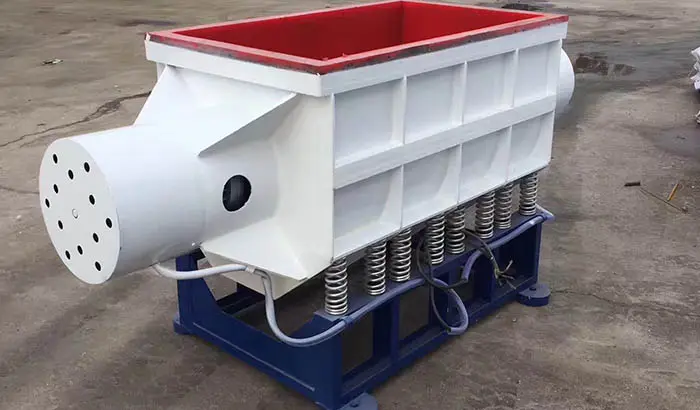 For delicate carburetor parts, you can use the trough vibratory polishing machine which has dividers installed in its polishing trough. These dividers act as walls, which entirely prevent part-to-part contacts which can lead to damages.
3.   Which Polishing Media is Ideal for Carburetor Polishing?
Inovatec Machinery strongly recommends using porcelain balls polishing media. Porcelain media has some outstanding features which make it ideal for cleaning your carburetors.
Porcelain media is not highly aggressive like ceramic media. It is, however rigid, meaning it can be used severally before being thrown away. They can also reach the most intricate corners of your carburetors for uniform polishing.

4.   How Are Carburetors Polished Manually?
Polishing carburetors manually is not a task for the faint-hearted. It needs persistence, skill, and experience. You'll require some polishing tools like sandpapers, towels, etc. and cleaning compounds.
The task is entirely manual. It will take a lot of your time and energy.
5.   What Are the Benefits of Using Modern Polishing Techniques over Manual Ones?
There are several reasons why you need to shift from traditional polishing methods to modern ones.
●      No Prior Polishing Experience Required
Modern polishing machines do not restrict you to have prior polishing skill. Unlike the manual polishing technique, all you need to do is to understand the polishing procedures. The machines are easy to comprehend and use.
●      Time-Conscious and Energy-Efficient
Polishing using Inovatec Machinery polishing equipment will consume less time compared to manual means. You'll also not use a lot of physical energy, because these machines reduce manual labor by 95%.
●      Batch Polishing
Unlike manual polishing methods, using machines allows you to polish numerous parts in a single cycle.
Apart from finishing many parts at the same time, using machines will offer you a superior finishing quality. Machines offer uniform polishing, even in the most intricate corners.
6.   How Long Does the Carburetor Polishing Process Take?
There is no standard time upon which the process is expected to be complete. There are different factors which affect the duration of the process.
The first factor is the initial state of your carburetors. Does it have high levels of blemishes on its surfaces? If so, the process will take longer to complete.
The second factor is how you decide to handle your machine. You can choose to hasten the process by setting a fast-finishing speed. However, accelerating the process does not enhance the process. It does the opposite – make the process less efficient. How?
When you hasten the process, the final finish will not be as good as you'd expect. It will, therefore, force you to repeat the process – this time around with the correct parameters.
7.   What is the Process of Polishing Carburetors Using Inovatec Machinery Machines?
We recommend using either the bowl vibratory polishing machine or the trough vibratory polishing machine. Both machines polish rapidly, and they are highly effective and efficient.
You need to ensure that you use the correct polishing media – porcelain polishing balls. You also need to ensure that you set the right polishing speed on your machine's control console.
We recommend using polishing compounds to make the process safer and enhance the final finish on your carburetor.
You can always contact Inovatec Machinery for advice in case of any query. We'll gladly reach out back to you and help you out.
Conclusion
Carburetors are still in use today, despite the development of newer technologies. They offer raw engine performance when supplying fuel. It, therefore, means that you need to polish your carburetors effectively.
The process is not that difficult, provided you follow the laid-out polishing guidelines in this article. You will not regret the results.
You can reach out to us in case you want to buy polishing equipment or inquire on different polishing procedures. We'll undoubtedly reach out back to you.