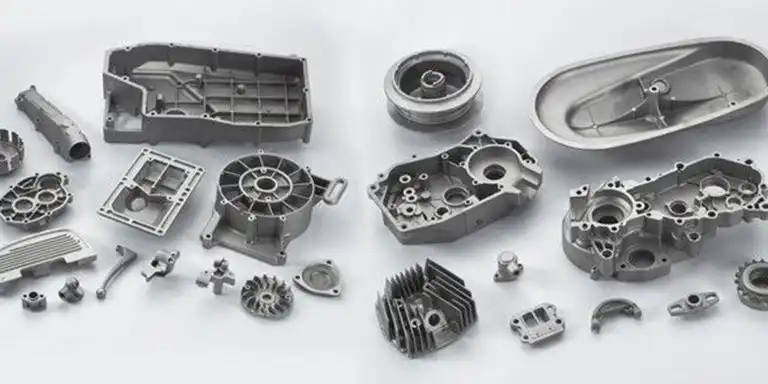 In this article, we will discuss a case for automotive parts surface deburring. This automotive part is made from magnesium alloy (specific gravity 1.80).
It has the advantage of high strength, large modulus of elasticity, good heat dissipation, good shock absorption, and greater impact load capacity than aluminum alloy.
These superior characters made it popular in automotive components.
1.   Parts condition before finishing
Material: Magnesium alloy

Appearance: The parts surface is silver color before tumbling. Some area is smooth feeling, while some other area is horny. No big burr or scale is observed with the naked eye.

Shape: This part has complex geometry. So we need to choose the right size media that not lodge in holes or recess.

Size: 108X78mm

Process before finishing: Die Casting

Process after finishing: Electro Plating
2.   Parts Surface requirement
Smoothing parts surface without damage parts
Remove the molding line from the die casting process
Remove the burr and oxidation layer
Reduce parts roughness
3.   How we process the parts
| | | |
| --- | --- | --- |
| Step | (1) Grinding | (2) Drying |
| Machine | Vibratory Finishing Machine (without separation) | Conveyor dryer or natural drying or oven |
| Tumbling Speed | 50/60HZ (full speed) | |
| Chip Type | Plastic Media TET/Cone Middle cutting | |
| Media to Parts Ratio | 6:1 | |
| Compound Type | LC-13, PH 8 (mild grinding compound) | |
| Water Level | Just cover the mass | |
| Tumble Time | 1 Hour | 30 minutes |
| Notes— | Manually take the parts out of the machine, and rinse them | Absorb water content and clean part surface |
4.   Parts condition before and after polishing