Slide
High Efficiency Centrifugal disc finishing machine
Professional Mass Finishing Equipment Manufacturer
Free sample processing and process development
Slide
Continuous Flow Through Vibratory finishing machine
OEM Customized Surface finishing Solution Provider
Full Packaging Mass Finishing Machine, Tumbling media and compound

Surface Finishing Machine & Tumbling Media Manufacturer
20+ Years Industrial Experience
Customized Machinery Design
OEM Tumbling Media and Process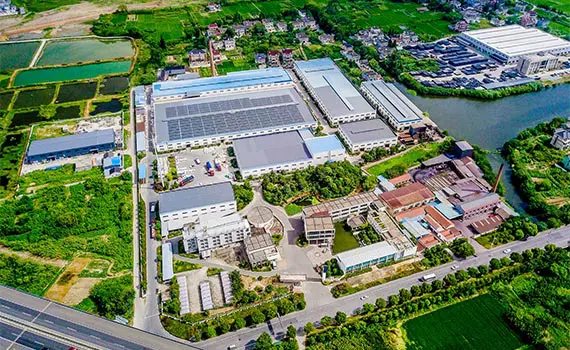 Cost-Effective Vibratory Finishing Solutions for Metal Deburring & Polishing
Inovatec Machinery has proudly served the metal finishing industry with vibratory finishing equipment, centrifugal barrel machines, centrifugal disc machines, and all types of tumbling media for over 25 years.
25 liter to 1200 liter size available
Well suited for jewelries and huge engine housing
Easy installation & easy maintenance
Heavy duty motor & Durable PU lining
Tumbling Media
Inovatec offer full range of tumbling media includes ceramic media, plastic media, porcelain media as well as steel tumbling media. They are available in all size and shape therefore meets your entire surface finishing requirement.

OEM or ODM Your Tumbling Media
We specialize in designing and developing custom finishing solutions. We strive to make the finishing process faster and more economical. Whether you want to reduce the cost or you want to develop a media for the new process, we always have a solution. You either send us a media that you are using now or a reference finished parts, so we know what you want.

Why 1000+ Customers Choose us
20+ Years Experience
Since 1992, China Leading Mass Finishing Equipment and Tumbling media Manufacturer. We are not just offering the surface finishing products, but also engineering solutions that save your overall cost and improve productivity.
Branded Spare Parts
Inverter: Bosch Rexroth, Taiwan Delta. Touch screen: Mitsubishi, Siemens. Electrical components: Chint, Omron. Cylinder: Airtec Germany. Safety, international brand, quality guaranteed and after-sales support globally.
Strict Quality Control
ISO9001, CE, SGS certificated. All components used are 100% pass our incoming quality inspection. We carry out trial run for each machine and wearing testing for every batch of media before shipment.
Fast Order Processing
Top sales with professional skills make your easy to communicate with a factory, all Inovatec engineer will stand by you. Reply your inquiry and solve your problem, no matter pre-sales or after-sales.
100% Technical Support
We offer free parts processing service to develop optimal finishing process for your parts. We dedicate to find the cost-effective solution to get desirable finishing for your products.
Easy & Secure Payment Method
We support all types of payment including T/T transfer, LC at sight, PayPal as well as West Union.
Frequently Asked Question
What Certifications you have?
CE, ISO9001, ISO14001, ISO18001, SGS.
What your production lead time?
20-25 days for regular order. In case of urgent order, we try our best to finish in 1-2 weeks.
What is your nearest Port?
The nearest Port is Shanghai, Ningbo and Yiwu.
How to do business with us?
Our relationship (hopefully a long one) begins with either a phone call or an email to discuss your mass finishing requirements. After the primary discussion, you can send us a few samples for testing. We will send those back with the suitable finishing solutions.
We also provide tumbling media OEM services based on your requirements. The reverse-engineered tumbling media is as good as the ones from Germany or Japan, but cost only a fraction.
We will send you the final offer after analyzing your requirement, including product specifications, packaging details (whether it is OEM or general order), and shipping location. We also offer free samples on request. Lowest price guaranteed! If you get a lower offer, we will match it.
What is your payment method?
If you are the first time order with us, we suggest PayPal for secured order. 30% T/T in advance and 70% before shipment is for regular order. LC at sight for bulk order.